Monster vs Summoner Levels Decoded!!

---
Thank you!
Before we get started, I just wanted to say that I truly appreciate the amount of support I've received for my article yesterday on How to Earn More SPT Through Staking and Delegation. If you haven't already checked it out, please do!
---
Let's Get To It!
Have you ever wondered how high of a level monster you can play in your league? The information is all there in-game, but it takes a little work to decipher so I'm going to show you how to figure it out first, and then I'll post a handy little cheat sheet I made up below.
Summoner Limits
The first thing you need to know are your summoner limits. You can find that out by going to the battle screen and clicking on the "LEAGUES" button by your league status at the top.

The League Info screen will open and you can either click the arrow to progress through all of the leagues, or just click on the league your curious about and it will provide with more detailed information. You can find its summoner limits down at the bottom.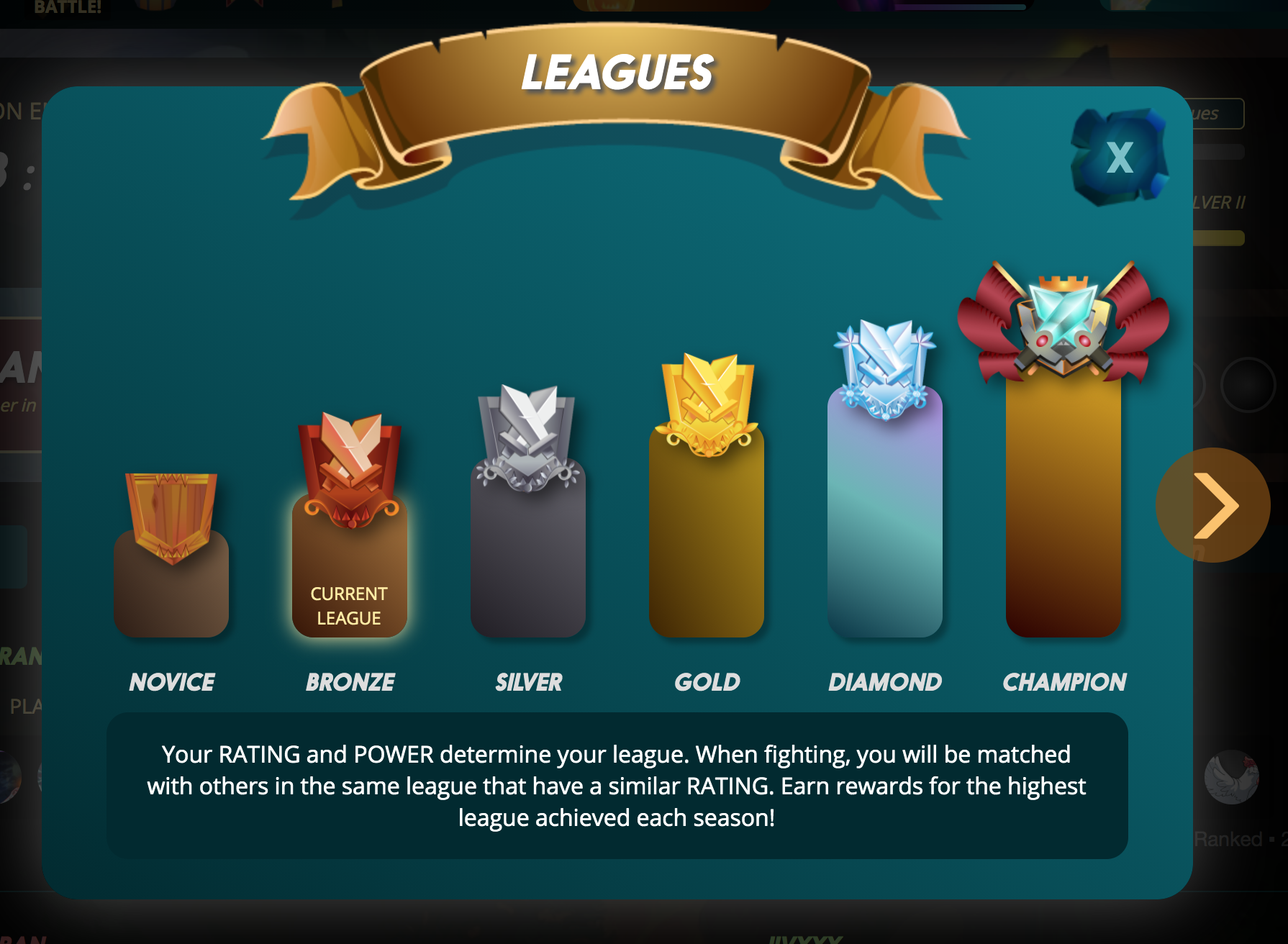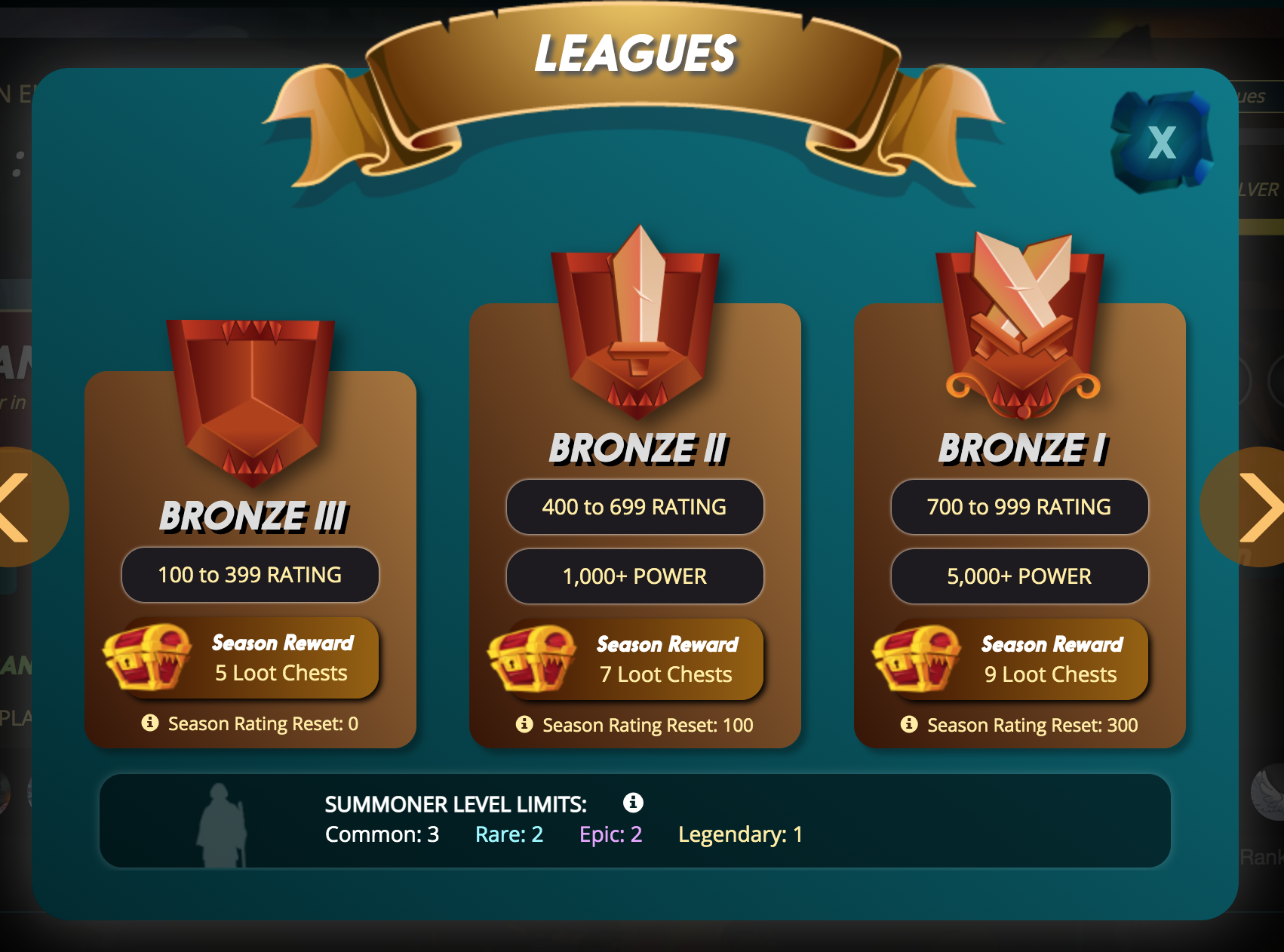 Monster Limits
Now that we know what level summoner we can play, it's time to go find one! If we take a look at the stats for any of the summoners in the game, it will tell us what monster levels are allowed to be played by that summoner at each level, as well as the BCX required to upgrade the summoner.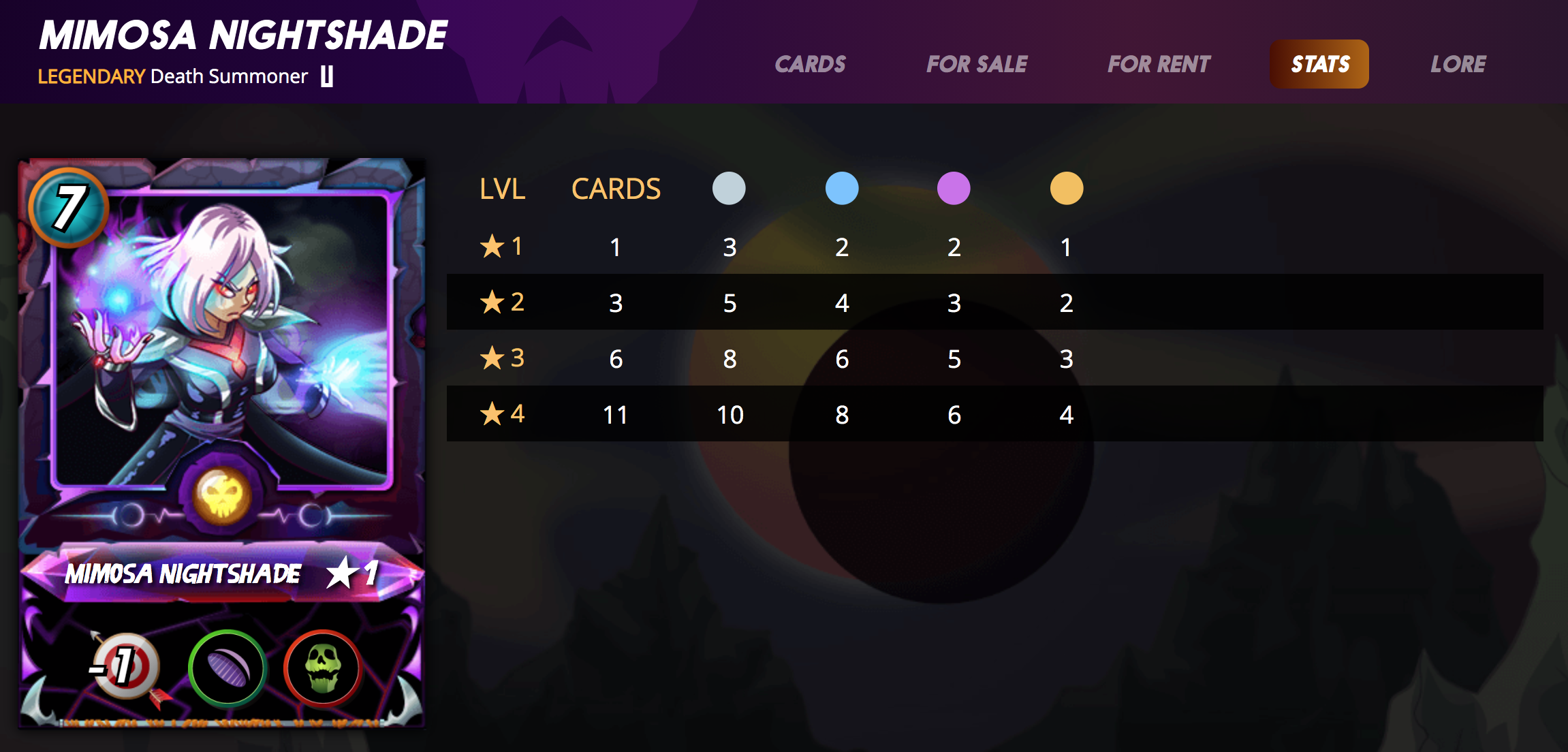 The Cheat Sheet
Maybe you can't remember what level summoners can be played in each league and the monsters limits associated with them or maybe you have an extremely poor internet connection (#guilty) that would rather timeout than give you the info you need to win that next Brawl. In that case, I made this cheat sheet with you in mind.
It's pretty straightforward. League labels are pretty hard to miss. Summoners and their limits are on the left with their corresponding monster limits on the right. Save it to your desktop for quick reference.
I hope this helps! Happy Battling!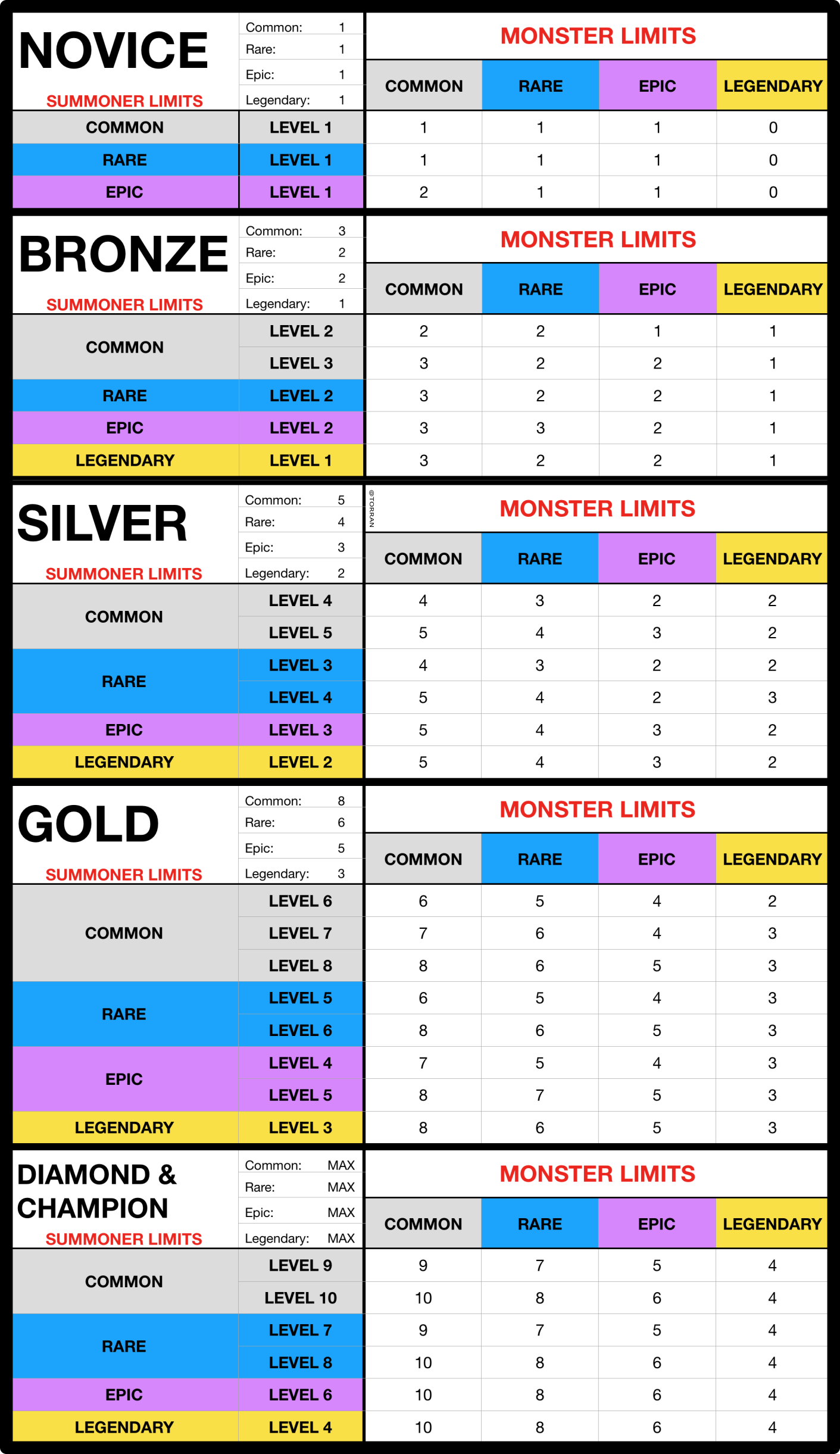 ---
---