Trenloco´s Beginner Series #3: Silver with Spellbook Water (+$2 MVP)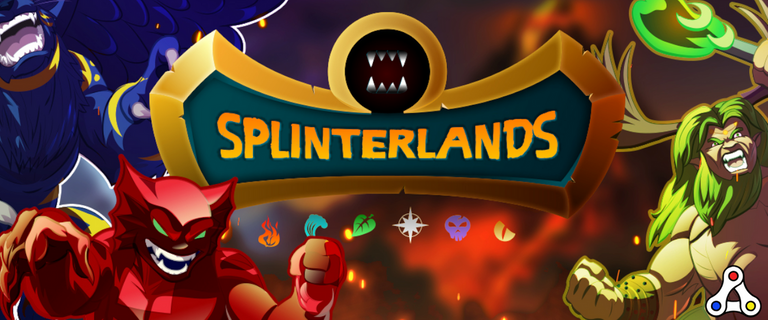 ---
Hello again community !
As always, it´s me , Trenloco.
This time I´m showcasing one of the latest reward cards. As soon as I played my first battle with it, I went and bought a tiny stack, at $1 a piece.
Now, a couple days later, Venari Wavesmith sits at $2.4, despite supply increasing rapidly. I might even say that the card is (at least in low leagues) straight overpowered.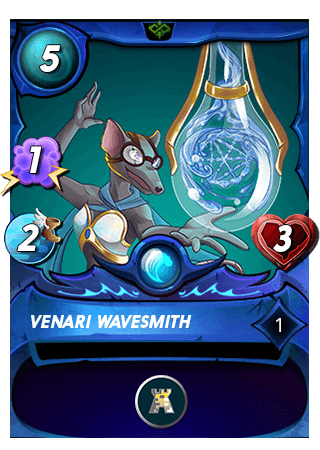 It´s an incredible card. It may seem expensive at 5 cost but in exchange you get:
2 magic damage after Alric buff
+2 armor to the whole team, protecting the usually fragile magic monsters
3 health, which paired with his own buff make him a quite beefy backliner
Today, I´m sharing some replays of my run from 1130 to 1369 rating (with a 12/1 record), using just level 1 cards.
MVP of the day is, of course, Sir Wavesmith.
---
Summoner Choice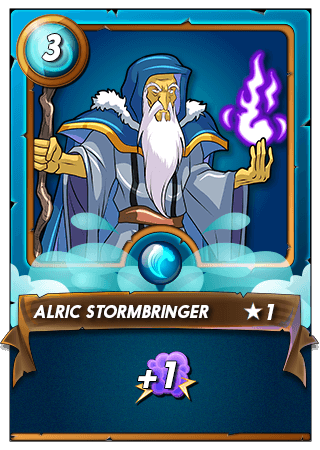 Alric Stormbringer (+1 magic attack )
Straight out of the Spellbook, this summoner is by far the best possible choice for the deck. Remember magic damage ignores armor, so (barring magic counters) the damage of your team is unstoppable with Alric at the helm.
---
Team Setup
First position
Here just place a tank, depending on available mana.
Most times, Spineback Turtle is more than enough. Other choices are Serpent of Eld, Sea Monster or (if budget allows) Torhilo the Frozen, who just straight out counters other magic teams.
                                                 

---
Fillers
In Position 1, always a tank.
Position 6, (almost) always Wavesmith.
In the middle, you should stick as many magic monsters as mana allows, the more the merrier. As we are dealing with Spellbook cards, the options are:
                                                              

---
Flex Slots
When mana becomes awkward, it´s nice to have options. I almost always try to include Creeping Ooze in third or second position as the speed difference often makes huge differences.
If I find myself with 1 extra mana, I´m not shy of picking Albatross. These critters can become quite beefy after Wavesmith´s buff.
In some niche cases, I play Crustacean King, mostly in mirror or attrition-based matches (and only if mana is high).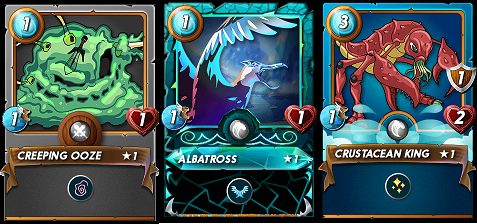 ---
Last Position
Your last spot should be reserved for Venari Wavesmith. We want him to survive as long as possible so his buff gets maximum value. Plus he can serve as a meatshield, taking a couple sneak/snipe hits before going down.
                                             no repeating images scroll up you lazy reader
---
All in all , this makes an excellent deck. So cheap you won´t believe it ! Go try it out (NOW) if you don´t trust me.
---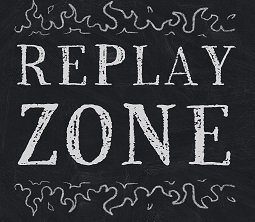 And here you have a list of a total of 7! battles that took place during the climb:
---
As always, if you made it this far, all I can say (as always) is thank you !!
You can always go check out my previous posts on the series:
1. https://www.splintertalk.io/@trenloco/trenlocos-beginner-primer-1--fundamentals--fire-splinter
2. https://www.splintertalk.io/@trenloco/trenlocos-beginner-series-2-silver-on-the-cheap-plus-giveaway-2-winner
Any questions you might have, I´ll check this post often so just ask away. Good luck on the battlefield !
---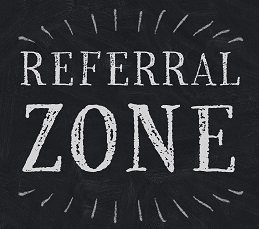 In case you have friends that have not yet joined the game, I delegate cards to my referrals, together with deck help to get them on the right foot:
https://splinterlands.com?ref=trenloco
NOTE: Even if you bought Spellbook already , I can still sign you up as a referral, just message me your in game name plus email adress used to log into game. I´ll delegate you a couple cards right away to get on the right foot.
---
I play lots of other games on Hive too, and I help referrals there also, just DM me and ask away !! Note: being referred doesn´t cost you anything in these games.
DCrops: https://www.dcrops.com/?ref=trenloco
Rising Star: https://www.risingstargame.com?referrer=trenloco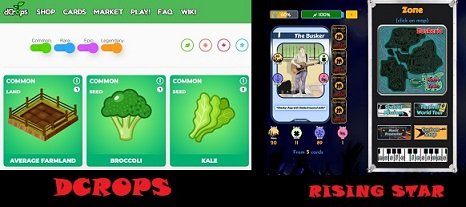 ---
---
---