BCX TABLE SIMPLIFIED: Number of cards needed in Splinterlands to level-up [for every Rarity and Foil]

Long story short on a spreadsheet
Not being at home these last few days, I wasn't able to create this table on my own computer. Without any image editing software at my disposal, I did what I could on a spreadsheet. This might not be the fanciest table you'll ever see but hopefully, a useful one. One that you will refer to when thinking about leveling up a card.
Follow-up chart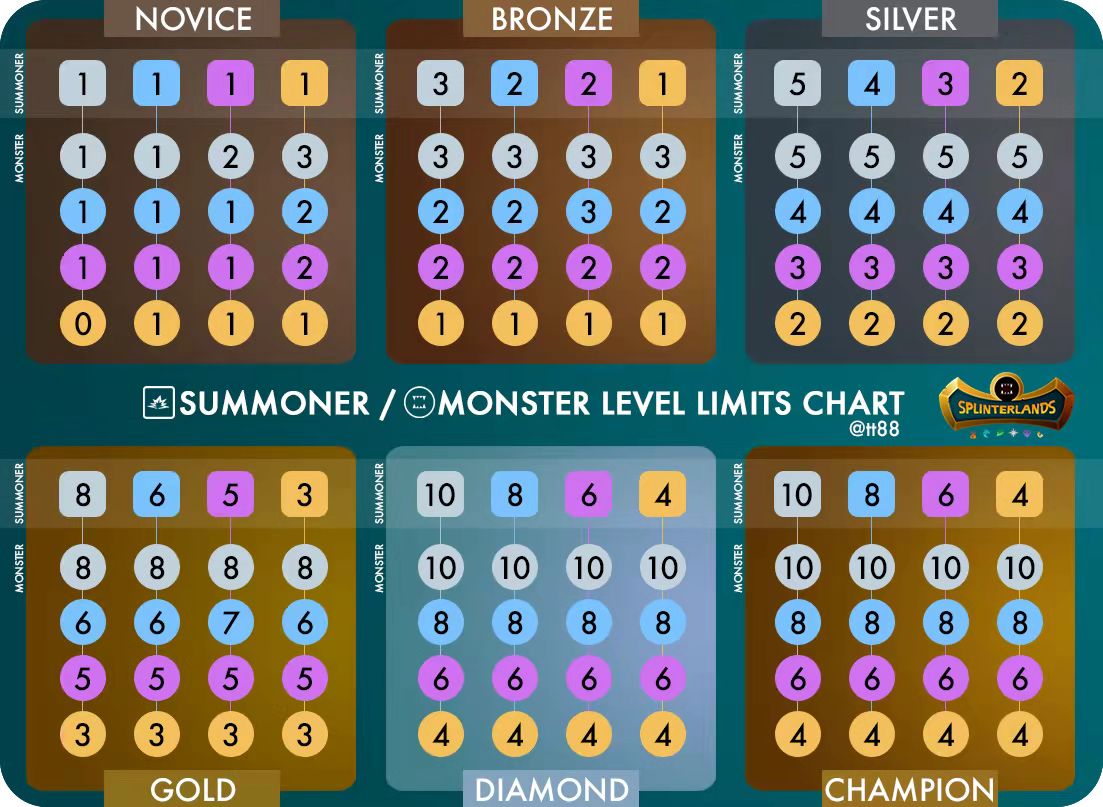 This table is actually a follow-up on the chart I've designed a week ago about the Summoner/Monster level limits per league. It got an overwhelming amount of positive feedback, which has encouraged me to complete it with an easy-to-use BCX table.
As I've said in my previous post, as a new player I was mixing up the digits standing for the levels and the ones standing for the BCX (Base Card eXperience), which are two different things.
---
Difference between Level and BCX
Level:
When a monster levels up, it acquires better stats and possibly new abilities.
BCX (Base Card eXperience):
The BCX is the number of cards needed to level up a monster to a desired level.
---
Focus put on the Modern Format

My focus with this table was on Untamed, Dice, and Chaos Legion as those will be the only editions allowed in the Modern Format. For the sake of completeness, you should know that the cards of the older editions (Alpha, Beta, Promo) have slightly different requirements in terms of BCX. I've found charts covering those editions already available on Google.
Again, feel free to share this table to help others if you found it useful.
For new players interested in joining this amazing game, you can support me by using the following referral link (at no extra cost to you!):
https://splinterlands.com?ref=tt88
Thank you,
Thomas
---
---