CHART SIMPLIFIED: Get the gist of PRAETORIA at a glance! [Splinterlands]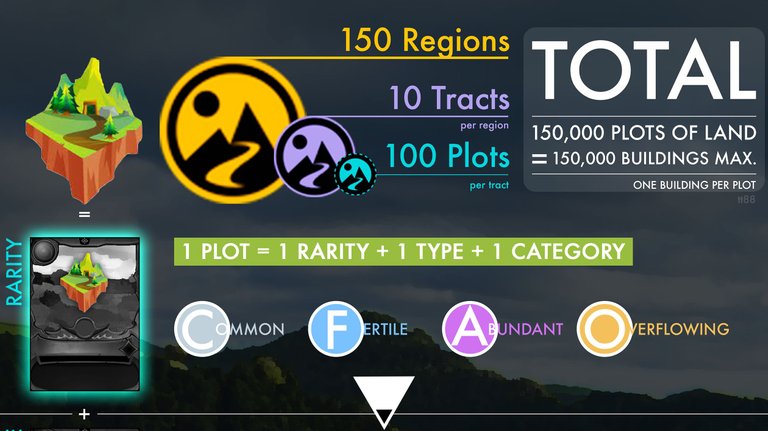 The Essence Of Praetoria
---

Introduction
---
This chart took me a bit of time, but I believe, it was time well spent because it helped me have a better grasp of this future game major update.
The more the prices fall, the more I get interested in acquiring my 1st Plot Of Land. My contrarian mindset feels that the delay on Lands might be an opportunity.
On the other hand, my more conservative side is still not sure if a single Plot Of Land would be a good idea. Without at least a Tract, it seems that we will have no chance of creating a self-sustaining ecosystem.
However, I'll save my thoughts on lands for another post. Today, I just wanted to provide a way for new players to quickly understand the essence of Praetoria.
The Creative Process
---
This chart has been highly inspired by the wonderful third-party tool Splintercards.com. Without it, I wouldn't have been able to gather all those information.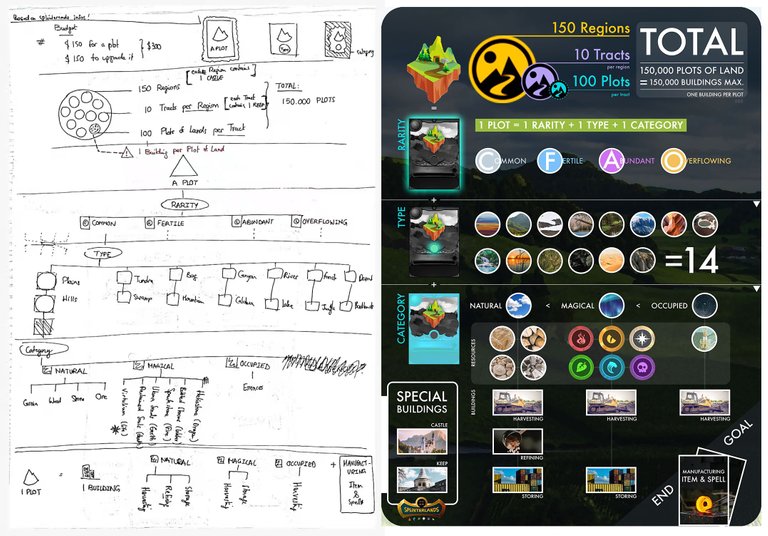 It simply started with the old pen & paper. I was taking some notes to try figuring out for myself how all the intricate parts of the land system would work once implemented.
The Header
---

The first thing I learned was that only ONE building could be built on each plot of land. For the OGs of the game, this is probably obvious, but it wasn't for me.
Brevity to get to the Core Ideas
---
Then, the comparison offered by Splintercards between lands and cards was truly helpful; Rarity, Type, and Category for Lands are what Rarity, Splinter and Foil are for cards.
Rarity

The rarities are straightforward as they match was we already know.
Common = Common
Fertile = Rare
Abundant = Epic
Overflowing = Legendary
Type

In this part, we can notice that there will be many more Types of Land than "Types" (Splinters) of Cards.
List of the 14 types of Land:
Plains | Hills | Tundra | Swamp | Bog | Mountain | Canyon | Caldera | River | Lake | Forest | Jungle | Desert | Badlands
I've looked for matching pictures to every type of land on Pexels.com
Category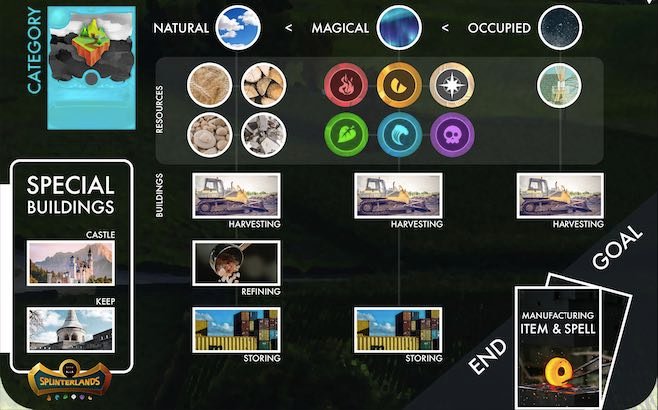 This last section, Category, is as interesting as it is complex. Comparable to the Regular and Gold Foils, Natural Lands can turn into Magical Lands or even, Occupied Lands.
The Natural Lands will offer common goods will all know; grain, wood, stone, and ore.

The Magical Lands will offer Fire, Water, Earth Life, Death, and Dragon resources to match the Splinters in the game.

Finally, the Occupied Lands will provide essence coming from the monsters that live there. This is the rarest Category of the three.
The Footer
---
In the end, Lands have one main objective:
Harvesting, Refining, and Storing resources to Manufacture Item & Spell Cards that will bring an additional layer of complexity and gameplay to Splinterlands.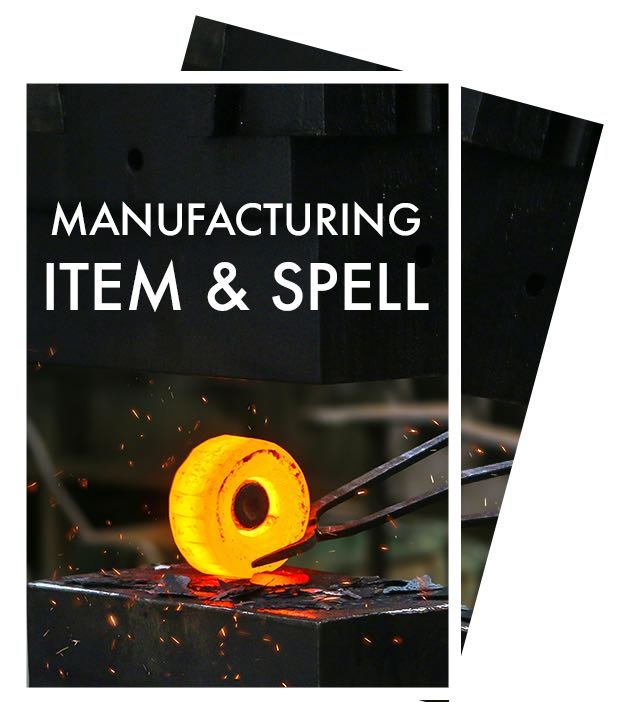 ---
I hope you've found this chart useful in some ways.
Have a great day!
Thomas

For new players interested in joining this amazing game, you can support me by using the following referral link (at no extra cost to you!):
https://splinterlands.com?ref=tt88
Thank you.
---
---