WOO Land Sale Date & Price Announcement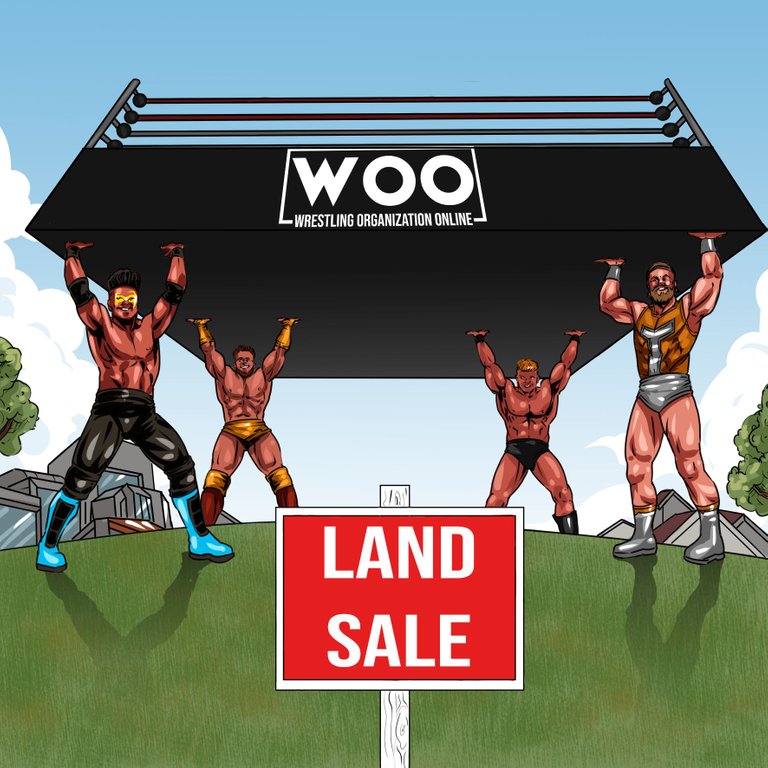 WOO's First Territory Sale
We are incredibly excited about our upcoming Land Presale Event! We cannot wait to move one step closer to our goal of bringing territory wrestling to #HIVE! If you missed our previous post, let's quickly recap the upcoming Presale Event.
This first Territory will have 9,000 cities available for purchase, and we will hold a Whitelisted Pre-Sale Event for 200 Whitelisted users! Users can purchase a WOO Territory City Pack containing 1 WOO Land NFT. This NFT will have random stats in a 3-star system. These stats include Fanbase, Wealth, and Population. Depending on the stats on the NFT, it will earn $WOO for each match held in the City.
You can read more about the tiers and the points needed to reach each tier here.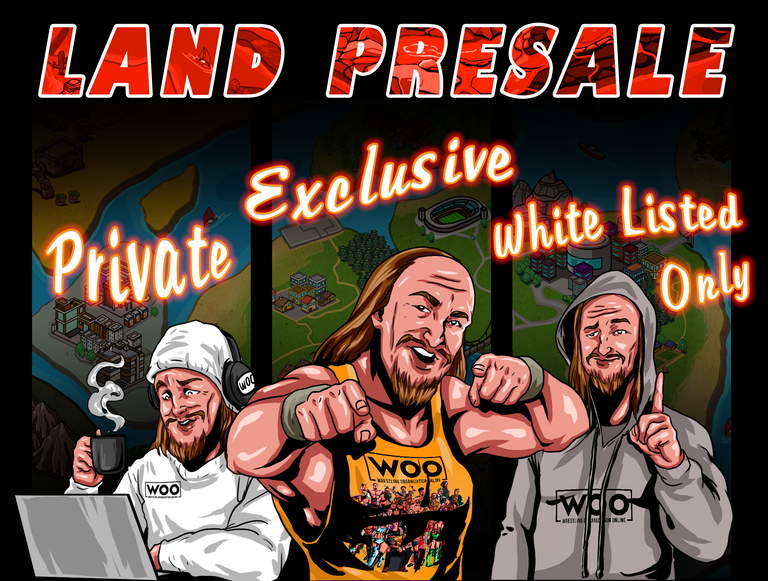 Wen Land?
That is a question we have heard a lot lately, and we are excited to answer this question finally. WOO's first Territory Presale Event will take place on Tuesday, February 14th. At this time, 200 Whitelisted users can buy packs containing one City within the Territory. These Cities will have various stats, which we will explain in a future post.
You may ask yourself, "How long will the Whitelisted sale last?" Well, we have answers to this question as well. Users who are Whitelisted will be given until March 14th to buy as much land as they can before this Territory moves into a general sale on March 16th, if supplies last!
There is a possibility that this sale could sell out during the Whitelisted Presale Event, but in case it does not, then the general public will be able to buy the remaining WOO Land.
The only remaining question you may have is How much will each pack cost? Again, we have an answer for that! Each pack sold in this first Territory will cost $20, payable through PayPal, Hive, HBD, BTC, and LTC! That's right! You can purchase using both fiat and crypto! How cool is that?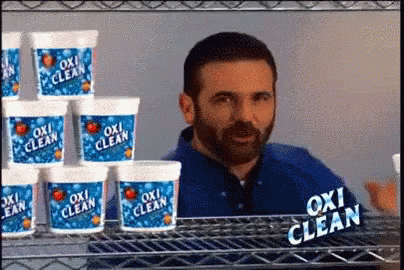 We have decided to add further utility to the $WOO Token by allowing users to get a discount for burning $WOO. Users can further reduce the price per pack to only $15 if you first burn 500 $WOO Tokens! More information about the payment process will be announced soon.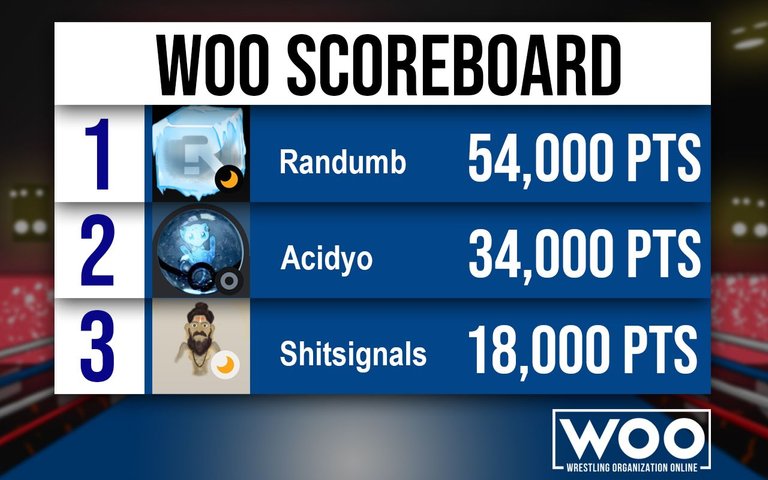 Whitelist Leaderboard
We will start taking daily snapshots of users' assets soon, but we wanted to give users an idea of where they would stand if the upcoming leaderboard was live. Below is the list of users who can already secure a Platinum Whitelist spot.
This is not an official leaderboard. This is for demonstration/informational purposes only
Platinum Tier Users
This shows that 14% Of all spots would be taken up, and those users would fall into the Platinum Tier. We have already looked at the data, and 216 users fall into one of the four Whitelist Tiers, meaning users will have to continue building up their WOO assets to move up and secure a spot.
We will be making an announcement soon discussing Land upgrades and when the snapshot will begin.

In Conclusion
With the limited number of Whitelist slots available and the abundance of users who could be Whitelisted, there will be fierce combat for the top slots. If you do not see yourself on the above list, you have work to do before the sale in February.
You can also watch the most recent interview @bookerman did with @aftersound for his #YouTube channel. He speaks about the upcoming sale and price and touches on how land will work upon the game's release. Check it out below!

Did you know we've recently launched our witness for @wrestorgonline, if you like what we're creating, please consider supporting us by voting here.
Buy WOO Token and stake your WOO for APY!
Claim your airdrops for holding packs!
Use your NFTs in our minigame or WOO NFT mining!
Follow WOO on Twitter and join our Discord!
Check out our WHITEPAPER!
Get your packs from Hive-Engine and Tribaldex
#oneup #ctp #leofinance #alive #aliveandthriving #archon #neoxian #proofofbrain #hivepizza #spt
---
---