Achieved milestone of splinterlands 12k sps staked power || Splinterlands is a battleground to earn passive income.


Assalam-o-Alaikum !السلام عليكم
Today I am going to increase my sps stake more, today I have crossed the target of 12,000 thousand Sps stakeb. My next goal is to stake 15,000 SPS. Because I am currently getting 15.60% APR reward from sps stake and that is a very good reward, I hope to cross the target of at least 20,000 Sps stake before the end of this year. I will do it. Now there are four months and twenty days left from the end of this year, if I talk about sps staking reward, I am getting at least four to three sps staking reward per day and thus it will be a total of 100 sps coin that i am going to make monthly. If I continue my sps staking strategy like this, I hope to stake 20,000 sps by the end of this year.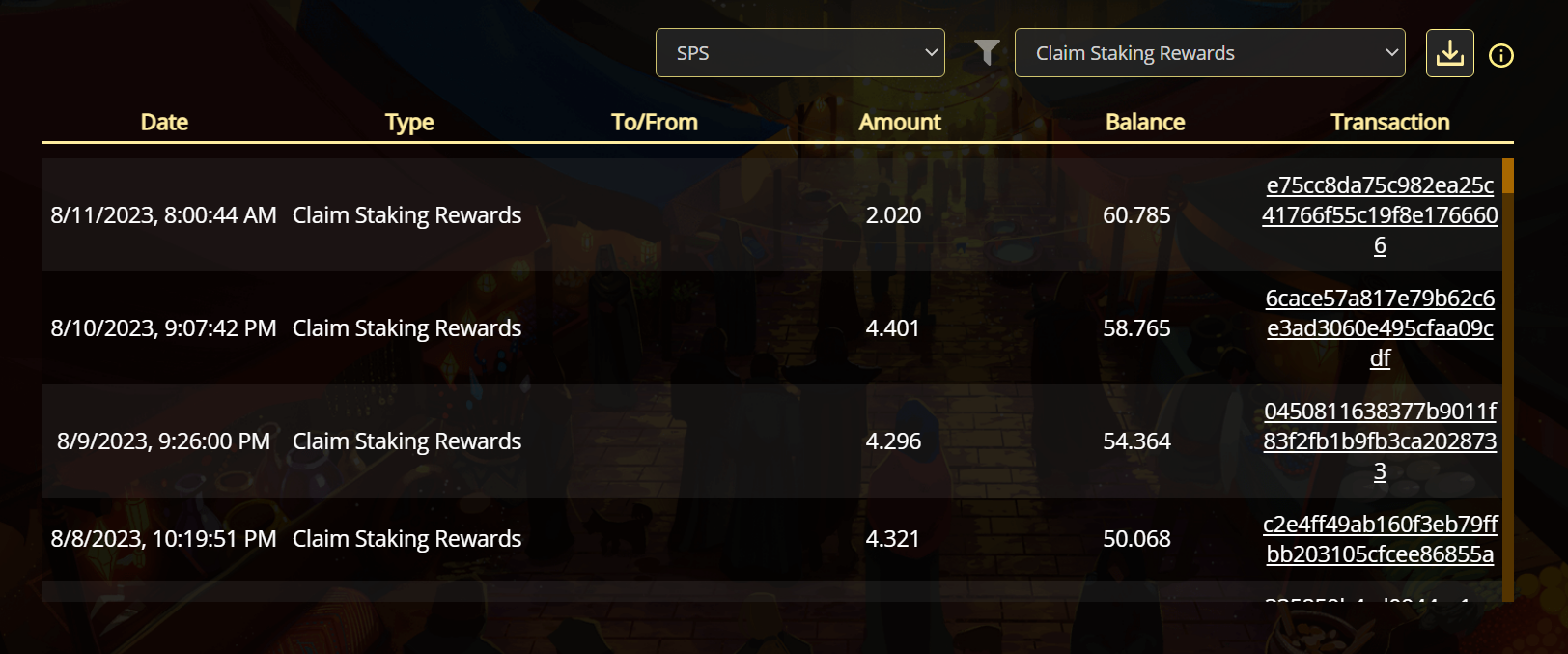 Today when I wanted to increase my sps coins stake balance, before that I had 11,880 sps in staking power, so to reach the target of 12,000 I needed 120 sps coin, so I thought I would buy another 120 sps , to Increase my sps staking power but when I saw that there were 60 sps coin in in game liquid wallet, I first transferred my liquid sps to stake wallet and then I bought more sps from splinterlands market to my sps. Raised the stake to 12,000. It is a great pleasure for me to reach the target of 12,000 sps stake and I will continue to do so.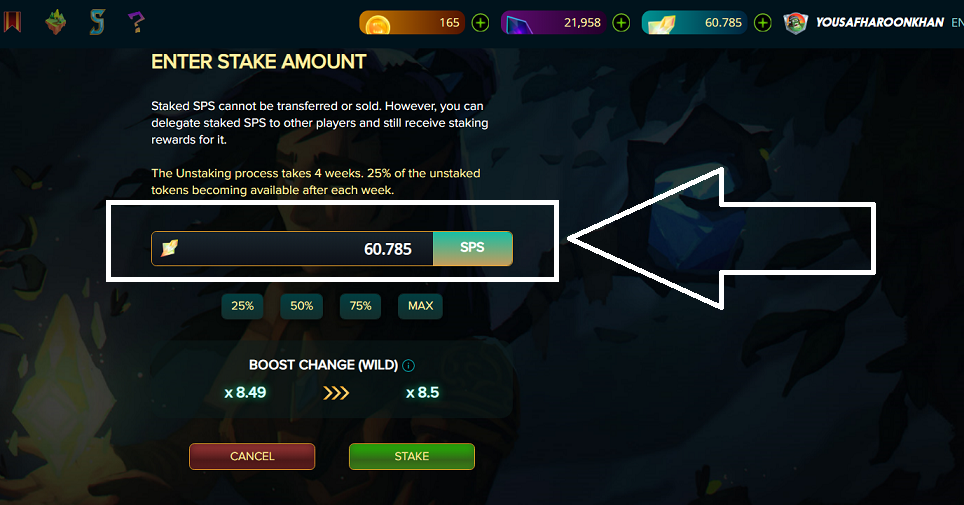 here you can see in snapshot , i am going to add 60 sps coin to my stake amount . i selected max button to increase my sps coin, there are four option for staking liquid amount of sps, 25% , 50% , 75% and MAX , so it is owner of wallet choice to select that how much liquid amount of sps , he/she want to transfer to staking wallet so i done max .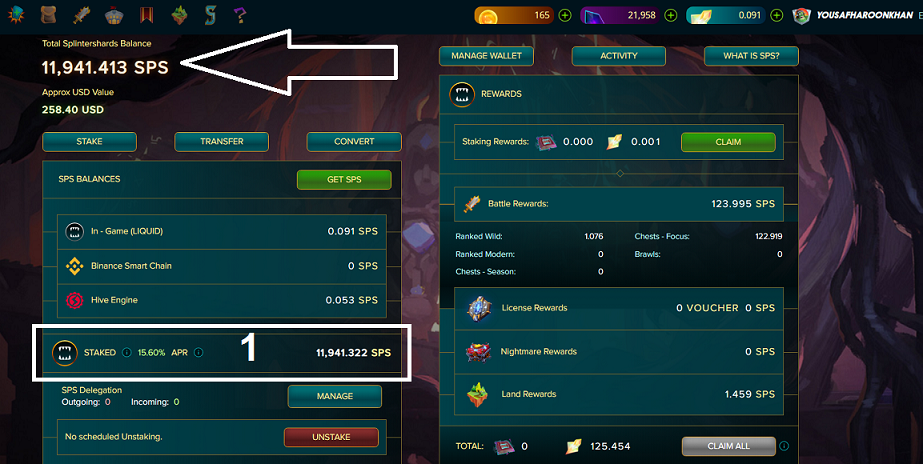 now here in screenshot , you can see that i need more 60 sps coin for reaching the 12k sps stake power , so for getting this target , i went to my hive-engine and bought 70 sps coin and then i transfered them to my steemmonster wallet to achieve my sps stake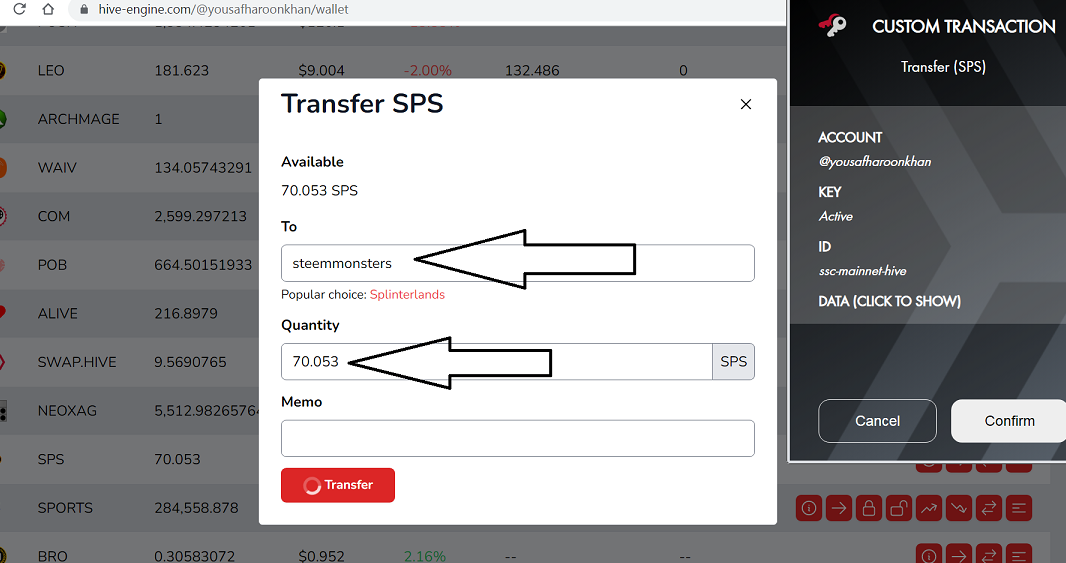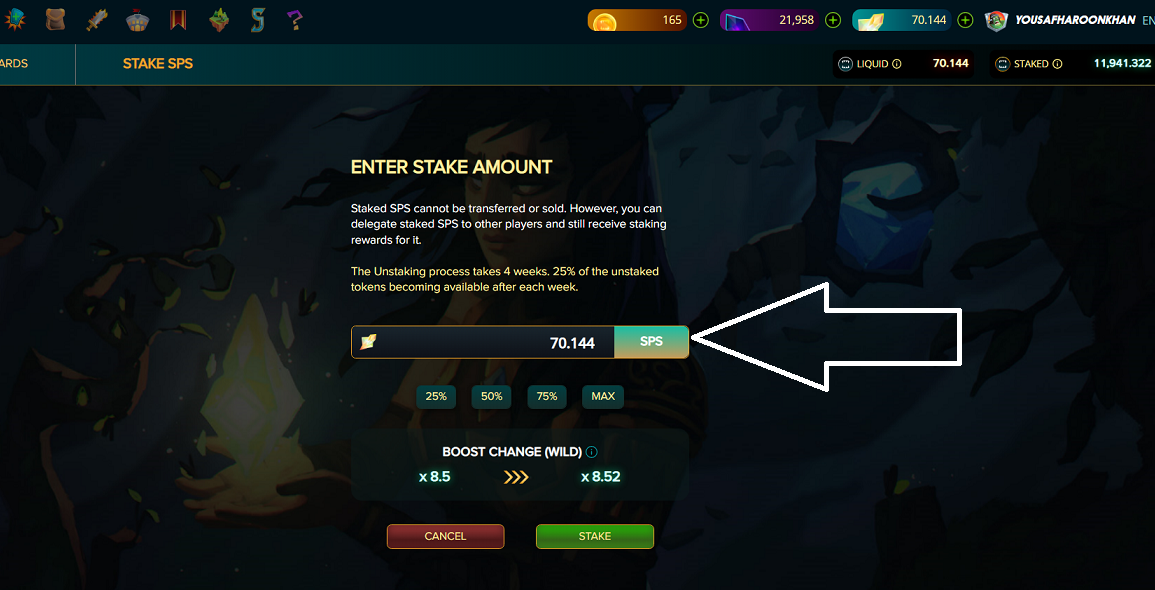 ---
after this completing this process , i got my target stake and i am very much happy and i have great hope that i will be able to achieve my 20,000 stake sps coin, now i completed my 12k milestone that is one of the amazing achievement for me.
My earning from ranked battle in 6 days
---

---
During the last six days I have earned a total of $2.94 worth of rewards through daily ranked battles. I got the biggest reward today and got 122.91 sps coin through daily focus chest today. During the six days I have received various cards, potions, merits and sps coin and all these rewards are adding to my splinterlands accounts.
I currently have $260 worth of sps coins in staked wallet. I currently have 21,958 dark energy crystals and 13,000 in DEC-B coin wallet. The biggest joy I have today is that I have slowly crossed the goal of 12,000 sps coin stake. I often say here that if you haven't joined the splinterlands game yet, quickly create a splinterlands account and become a part of the splinterlands community and with a little investment you can make your future bright.

---
@yousafharoonkhan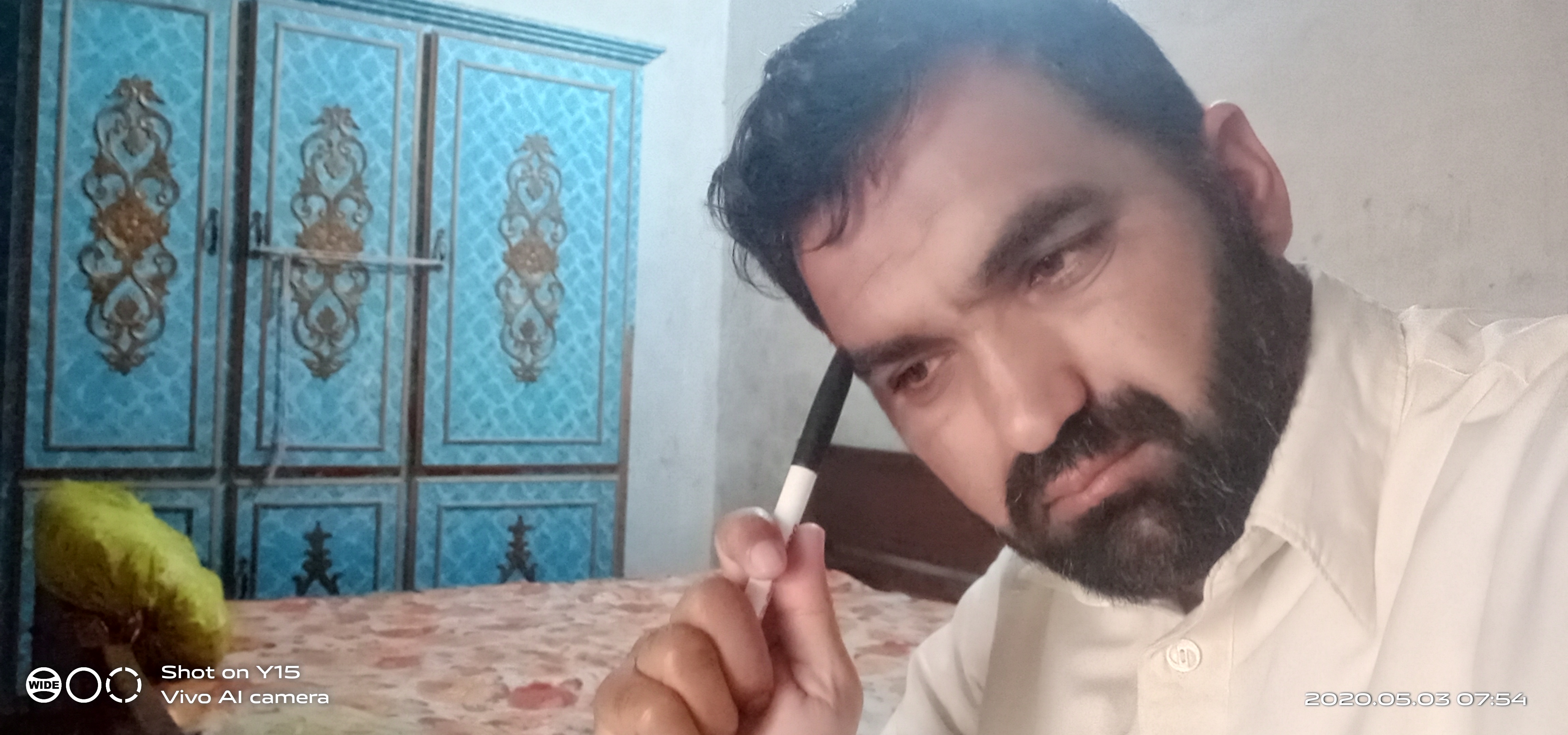 I'm Yousaf ,my profession is teaching, writing, i love food, travelling,photography and splinterlands gaming, and sportstalks and 3speak very much. i am using hive since 2017.

if you love to read about love, you want to get motivation , if you like #nature #thoughts #yousafthoughts #photography #food #love if you want to learn about #splinterlands gaming then follow my blog. you will find every text that will give you satisfaction to your soul, my purpose of every talk and text is to give you satisfaction, if you will read i will get satisfaction.

yousaf mean beautiful and thoughts mean thinking, feeling, so its mean beautiful thoughts, positive feeling, if you want to read positive thoughts or you want to write beautiful thoughts then use #yousafthoughts thank you very much for reading my post.
Subcribe my other social profile
Sign up Hive
Join Splinterlands
My 3Speak Channel
My Hive profile
My Dtube channel
My Twitter profile
---


Posted Using LeoFinance Alpha
---
---