Guild Brawls With Pizza 2 - 7th Gladius Case!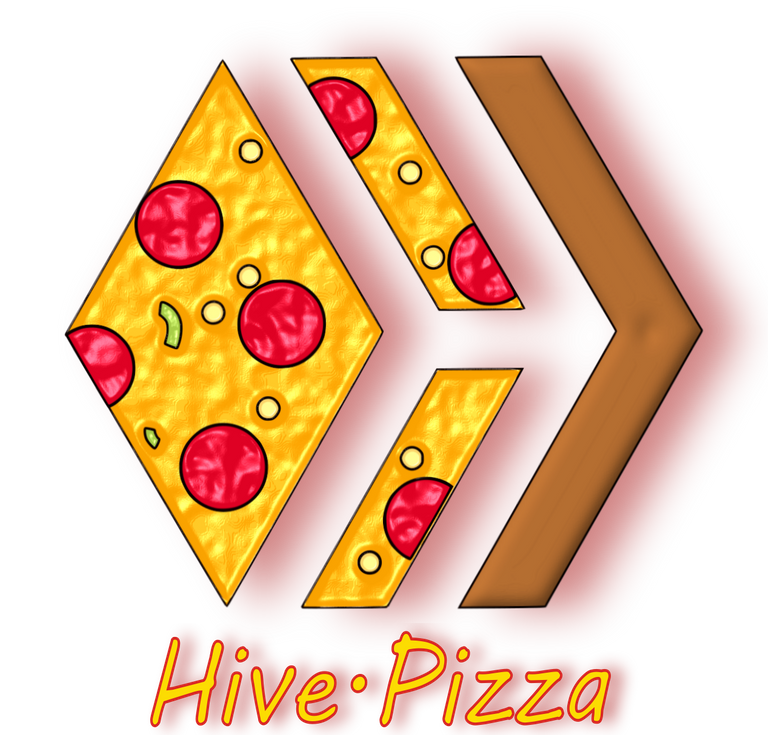 Time flies! Just completed the 14th brawl with my awesome guild, which is none other than Pizza 2 The Deep Dish!
Really appreciated the interaction in the Discord chats within the Pizza guilds. During the preparation phase, there's a lot of information sharing and discussion on who to fill each fray. During the brawls, there were reminders to members to complete their brawl battles. And after the brawls, there were celebratory messages and some members (including me) would write about our experience in the brawls. Aside from brawls, I thought the donations were also very well organised and tabulated, with lucky draws to incentivise donors as well.
For this brawl, I decided to stick to what I fought in the last fray, which was Fray 6, which was 3/2/2/1. I felt I was starting to find my grove and this fray is neither too difficult nor too easy for me. This time, there were 8 battles for my fray and I enlisted Yodin Zaku's help since I was doing Fire daily focus on one of the days. Won more than half my battles so definitely happy with my performance.
So for the final result, we finished 3rd out of 10 guilds and got a yummy 808 Merits! Definitely a good result!

Individually, I had 8 fights this time and I managed 5 wins! That put me 4th within the guild.

---
Let's jump into the battles!
Battle 1 - WIN
Gladius Card Used: Katrelba Gobson
Had 4 cards with Flying in this Earthquake battle and that proved to be enough. Unfortunately, Katrelba Gobson was taken out before she could get a Bloodlust.
MVP: "Earthquake" :P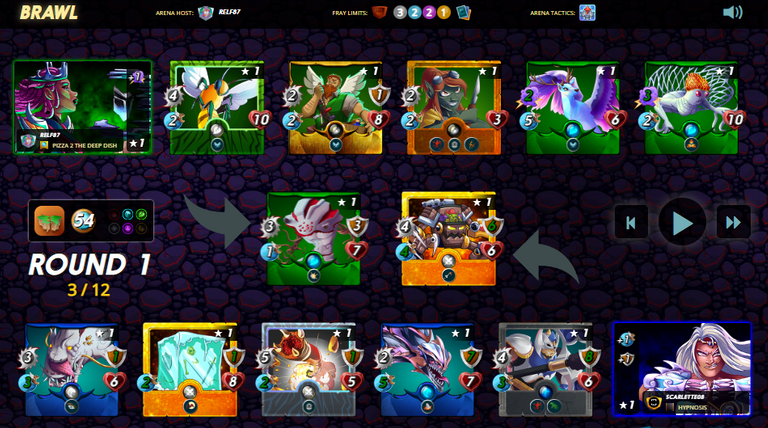 ---
Battle 2 - LOSE
Gladius Card Used: None
Yodin Zaku's advantage was weakened as this was a Blast battle. Unfortunately, the opposing Quora Towershead was too much to handle, not even Yodin could overcome.
MVP: None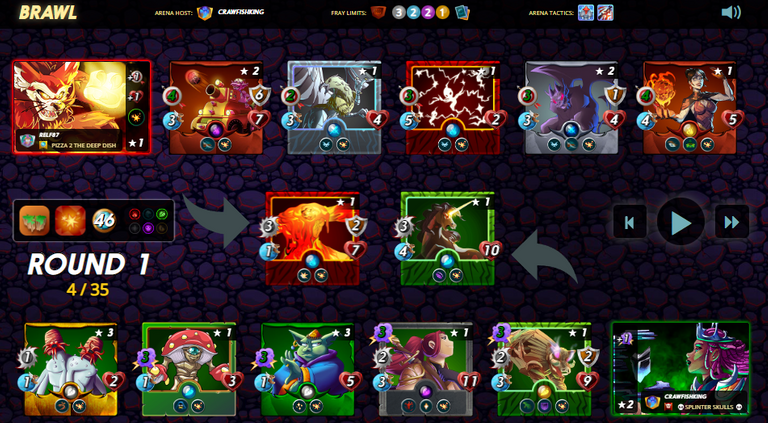 ---
Battle 3 - WIN
Gladius Card Used: None
These Level 1 vs Level 1 summoners battles are hard to come by and are a must win in my opinion. Fortunately, I went for a magic lineup and Nerissa Tridawn easily sent the opposing team packing.
MVP: Nerissa Tridawn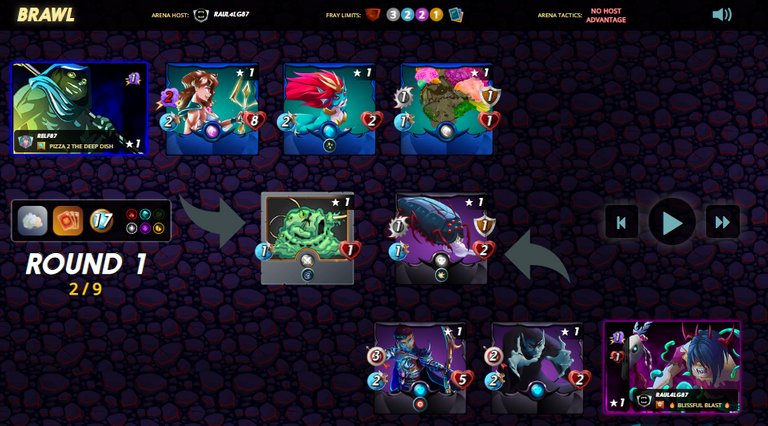 ---
Battle 4 - LOSE
Gladius Card Used: Bertrol Gobson
The Divine Shield caused a lot of inconvenience for my Gladius Card and the Bloodlust activation didn't come. As a result, my team just came up short against a self healing Xenith Monk on the opposing side.
MVP: None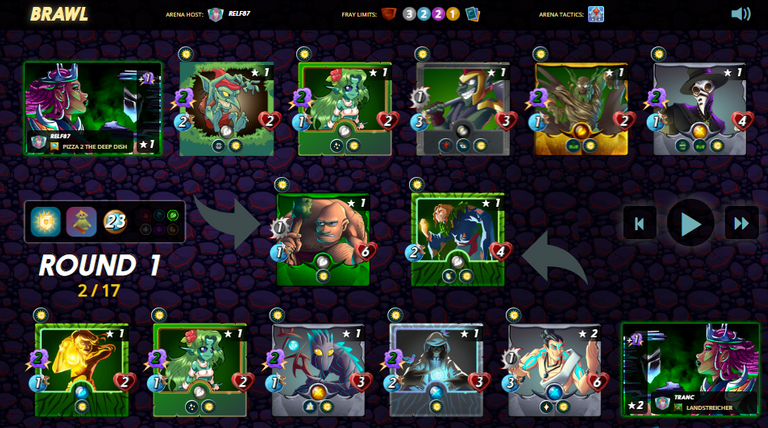 ---
Battle 5 - WIN
Gladius Card Used: Trapp Falloway
The first card that I thought of when I saw Melee Mayhem battle would be Trapp Falloway. My whole Melee lineup overpowered the opposing side and I would like to think everyone attacked and contributed to the victory.
MVP: The team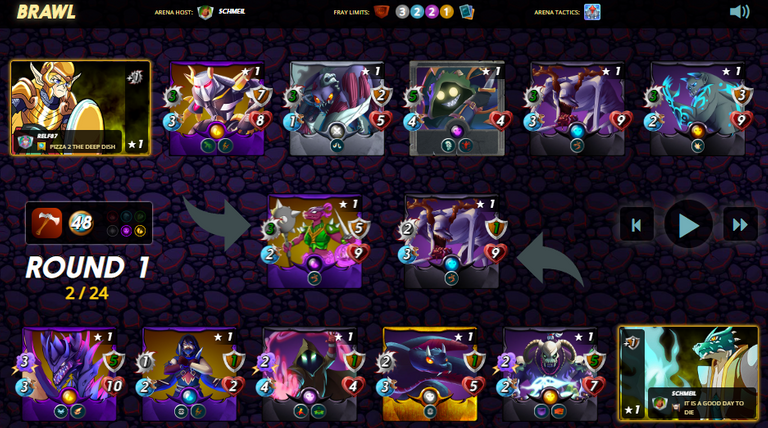 ---
Battle 6 - LOSE
Gladius Card Used: Krash Wanderford
I took a major gamble using Yodin Zaku on a low mana fight, but my choice of tank turned out to be a nightmare. I was hoping to evade Melee and Ranged attacks with a high speed tank but the opposing side were all Magic cards. Still, I almost won (surprisingly).
MVP: None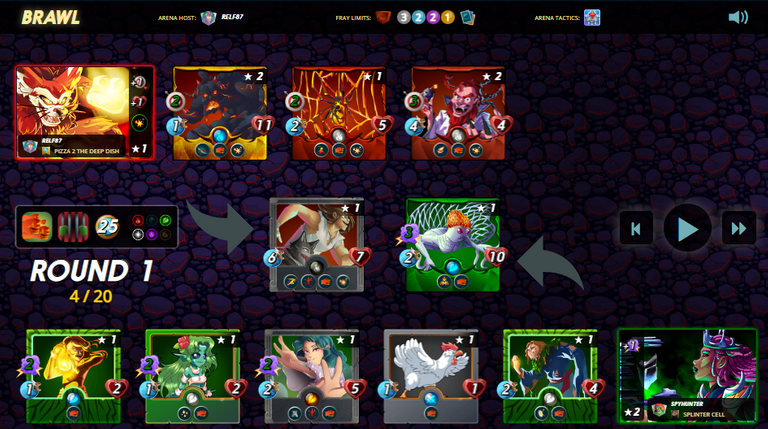 ---
Battle 7 - WIN
Gladius Card Used: Chimney Wallstop
Yodin Zaku finally got a victory on the 3rd attempt. Everything clicked and it was an easy win.
MVP: Yodin Zaku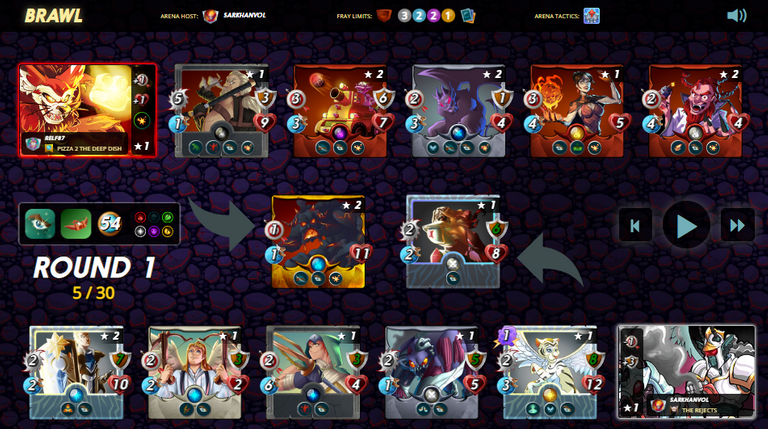 ---
Battle 8 - WIN
Gladius Card Used: None
Another Yodin Zaku appearance and another victory for the team! Was a bit wary of the GF Gladius card on the opposing end but my overall damage output was too high.
MVP: Yodin Zaku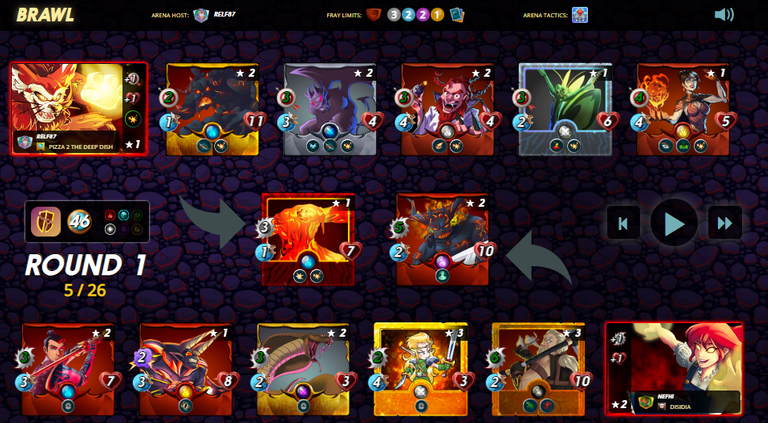 So that sums up my 8 battles for this brawl! Hoping for some free wins soon! Hehe!
---
Review Of Gladius Cards
The Merits are coming in fast and I have enough Merits for my 7th Gladius case! No new cards this time but it's still good to accumulate more CP!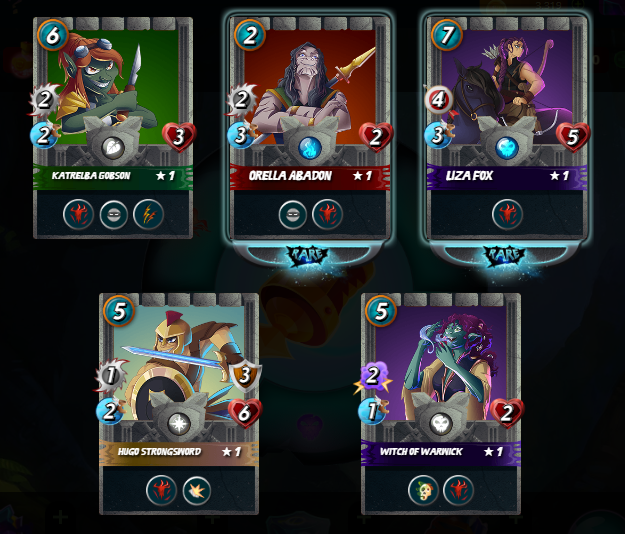 Previous Gladius Card Reviews:
---
Brawl Reports Of Pizza 2 Guild And More!
If you are interested to follow the guild brawls of the Pizza guilds, feel free to check out some of the brawl reports below!
---
That's all I have! Let me know if you have any thoughts too!
As always, thanks for reading and have a pleasant day ahead!
---
If you are interested to sign up to play Splinterlands, my referral link is here.
---
---