SPS launch party! #play2earn BRAWLS 2.0 Gladiator cards and a giveaway

Hello Splinterpeeps!
in this post I will do a very special giveaway to celebrate the successful launch of the Splinterlands governance token. $SPS #splintershards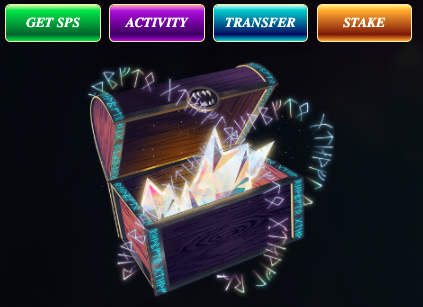 Yesterday July 27th SPS launched on pancakeswap and on gate.io exchanges. Demand was instantly huge and before the first airdrop went live I already had secured a few SPS and was staking CAKE to get SPS rewards.
When it was time for the airdrop I was in the climbing gym but occasionally looked at prices. I had set myself a price alert in case SPS would drop to 0.30$ but that just never happened...
The rest is history my friends. We are witnessing something amazing. Servers got overloaded with so many new players coming in.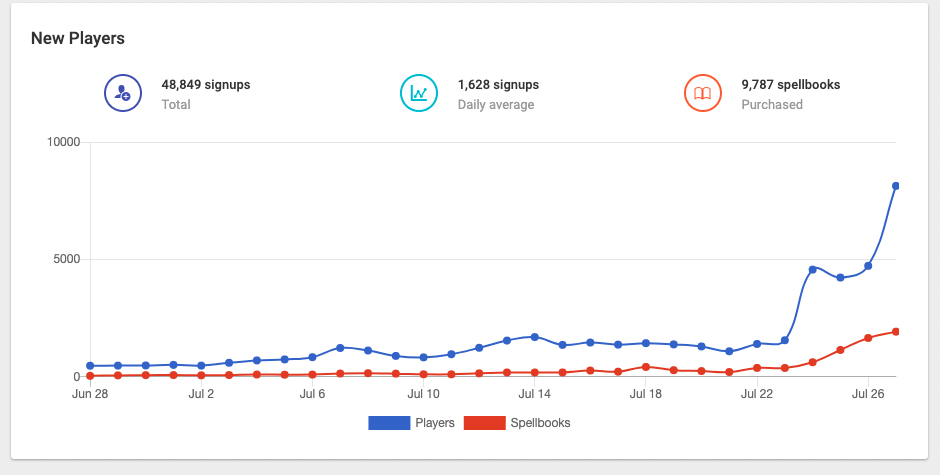 source: peakmonsters.com/dashboard
Ten percent of the monthly signups came in in the past 2 days! That is absolutely insane.
All splinterlands assets went crazy as well with the peg of DEC moving into the 10x range. I don´t know when it will come down. Buying power of DEC is heavy now make use of it as long as it is like it is! No financial advice! I am just an ape who likes this game!
The marketcap of Splinterlands jumped to 60 million! That is a huge huge step and we are only getting started!
GIVING AWAY SPS!
To celebrate SPS launch I will give away 10 SPS from my personal stash! To 3 lucky winners!
1st 5SPS
2nd 3SPS
3rd 2SPS
What do you have to do?
Read the entire post! #proofofbrain = #proofofreading there will be a hidden clue in the post.
Tag 2 friends who should know about this giveaway!
Follow the @acolytesofhelio account if you have not followed yet.
No upvote or reblog needed but of course always appreciated!
Gladiator cards
The next upcoming feature in the game is Brawls 2.0
in these brawls there will be a set of 32 new cards called Gladiators, these cards can only be used in Brawls!
Thes cards can not be transferred or sold, they are soulbound! However you will be able to burn them for DEC!
Lets have a look into the features of a RARE gladiator card.



This is Captain Katie a life splinter gladiatress! This is the GF version of this card so it starts at level2 where she has snipe and bloodlust. Bloodlust is a new ability making the Gladiator stronger when it kills its first monster and then getting stronger by each monster it defeats.


On higher levels she will have the divine shield ability.
these screenshots where taken on https://qa.splinterlands.io/?p=card_details&id=319&gold=true&edition=6&tab=stats
This is the test environment in which we are actually testing the Brawls features.
It will be a completely new aspect to the game with placing one gladiator each battle.
I share the lore of this glorious fighting lady with you: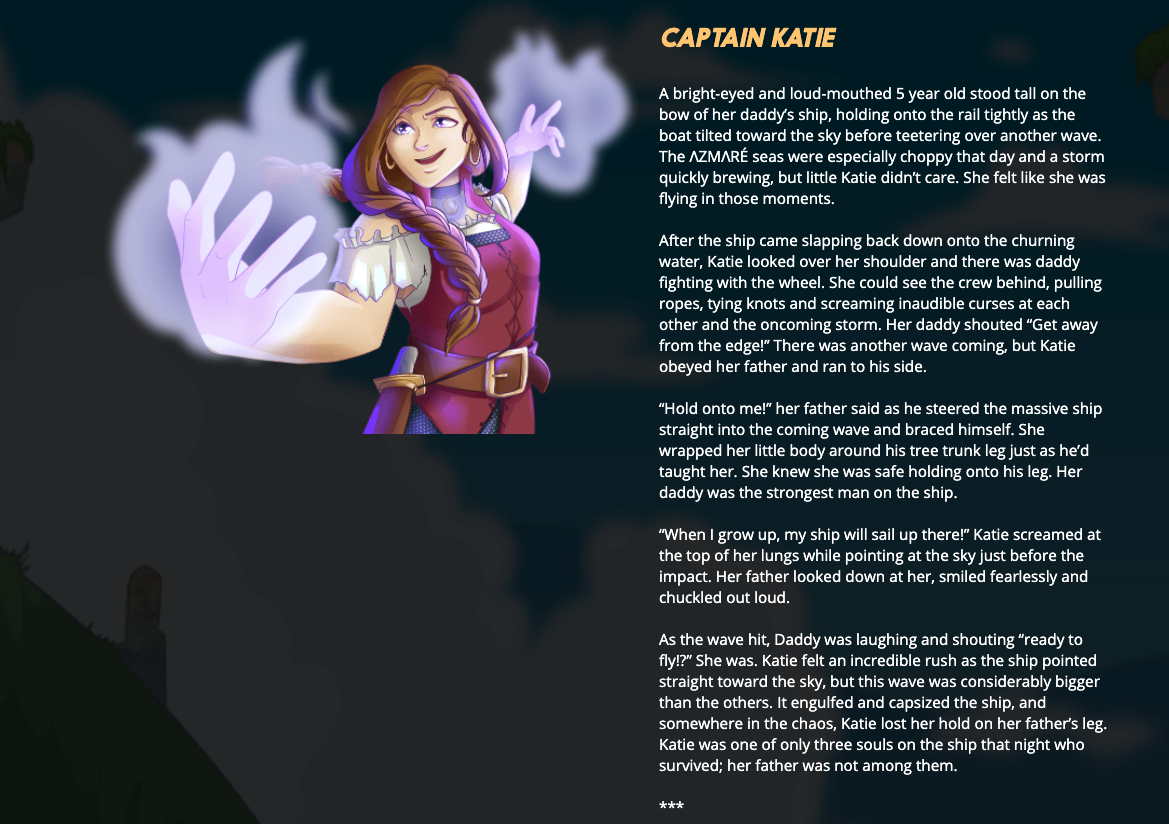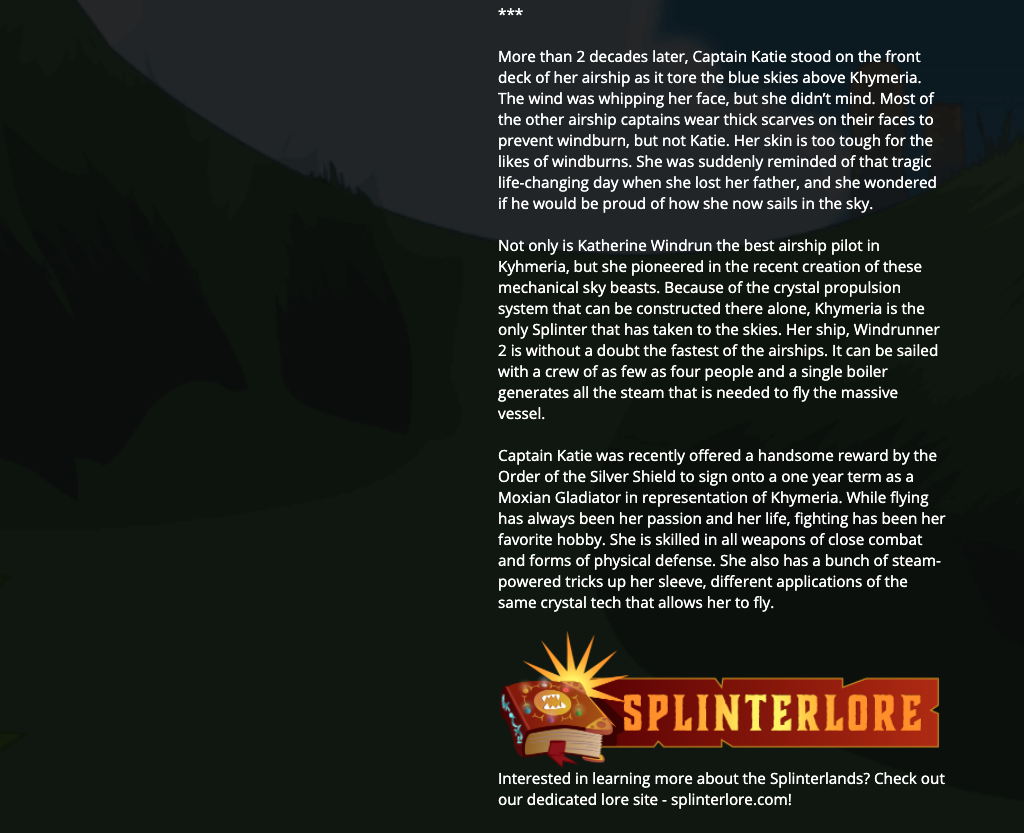 GIVEAWAY OF LAST WEEK:
the winner is: @horstman5 Congratulations!
He requested a Yodin Zaku delegated. And I will kindly ask for his patience but that card is currently delegated. You can request any other card on the rental market I have up for rent and is not rented out.
If you have been reading all this then you will know that you have to write ZAKU in your comment!
Good luck with the next giveaway!
Buy SPS! No financial advice DYOR!
---
---