Splinterlands SPT Update | Hodl, Earning More & Taking Profit!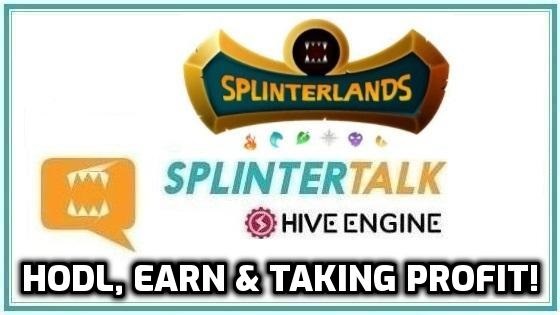 I have been making multiple posts around the Splintertalk.io SPT token during the past year cost-averaging myself into a healthy position as it looked highly undervalued as a sleeper-coin. Now that it has gotten its first real use-case counting toward SPS airdrop points, the price exploded (just like everything else around the game). Today I'm bringing another update on my next course of action...
---
So far, I have made 5 posts about the SPT token (See Below) initially convincing myself to get into it and tracking my journey accumulating sharing my numbers during the 10 months after.





---
So I basically did 10 months of accumulation buying when it was trading below the maximum price range I set while staking everything delegating it to @monster-curator each and every day for a maximum compounding effect since they payout 100% of their curation rewards to delegators. The initial plan was to get 50$ worth of SPT, this increased to 1M SPT and later setting my goal to accumulate 2M SPT. I managed to reach ~1.8 Million paying somewhere between 200$-300$ for it before the price explosion and I know at least a couple who have been following my posts who also started accumulating. Special thanks also to @rentmoney for warming me up to continue accumulating after I reached my 1M goal.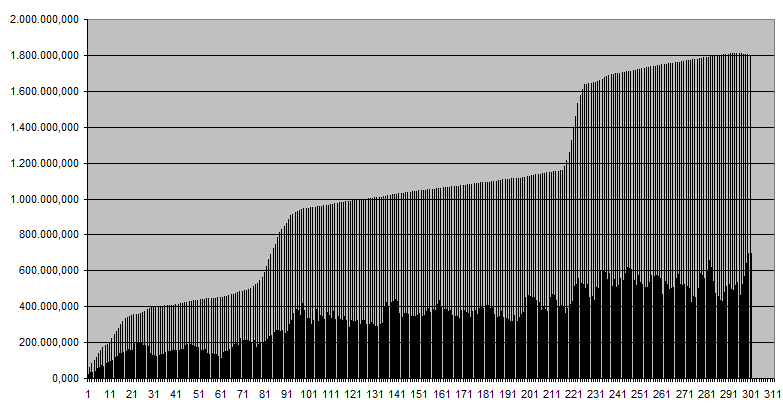 The price basically exploded way beyond my expectations because of the SPS airdrop now giving both passive returns from the Curation rewards and passive returns from the SPS airdrop each day

---
Calculated Returns...
Right now, 1.8M SPT gives roughly gives 80 SPS daily from the airdrop (~26.6$ at the current price) and give-or-take ~1600 SPT from curation rewards each day (~10$ at the current price). These combined currently add up to over +100% APY which indicates that SPT currently still might be too cheap at the 0.00619$ price it currently goes for. The returns will for sure get diluted during the year as there is quite a big inflation on SPS while new Splinterlands cards and Assets will get printed sharing in the SPS airdrop points.
SPT Market Caps & Inflation
| Date | Price | Market Cap | Supply |
| --- | --- | --- | --- |
| 10/02/2021 | 0.00028$ | 19,318 $ | 68,905,727 SPT |
| 22/04/2021 | 0.00031$ (+10.7%) | 23,123 $ | 75,621,474 SPT (+9.74%) |
| 04/08/2021 | 0.00619$ (+2000%) | 460,895 $ | 85,561,680 SPT (+13.14%) |
---
Plans Going Forward...
The plan has always been to accumulate and take some profit if it ever got a proper use case causing it to pump. The SPS airdrop requires players to hold on to their Splinterlands assets that count toward the airdrop points, and based on the numbers the current price SPT goes for, it arguably is still quite cheap (this can change quickly on both sides so who knows it can go up a lot more). This makes me plan to hold on to the 1.8M SPT that I managed to accumulate keeping it all delegated to
@monster-curator
while taking some profits on what I'm earning along the way from here on out. In the meantime, I will continue to look for similar opportunities to get into coins that I believe have the potential for massive upside by getting in early while nobody is watching making articles about them on my blog patiently waiting for one or more of them to take off just like SPT.
So basically Hodl what I have, Earn more by Delegating and continuing to make regular articles about Splinterlands, and Take Some Profit along the way. If I didn't already have a nice stack, I would still continue to accumulate what I earn delegating it along the way increasing my SPS airdrop.
---
Congrats to everyone who was able to accumulate SPT at cheap prices! I'm quite sure many will now all of a sudden start becoming Splinterlands Bloggers since a lot more can be earned. It will be interesting to see the price evolution of both SPS and SPT as they are very much linked to each other. I will likely make another update posts a couple months down the line and re-evaluate my strategy when the SPS airdrop gets closer to its end.
---
For more Info Around the Splinterlands Game see...
---
---
Posted Using LeoFinance Beta
---
---