Splinterlands Amazing Battles – Modern Battle
Welcome, Splinter people! I am pleased to present yet another fiery battle.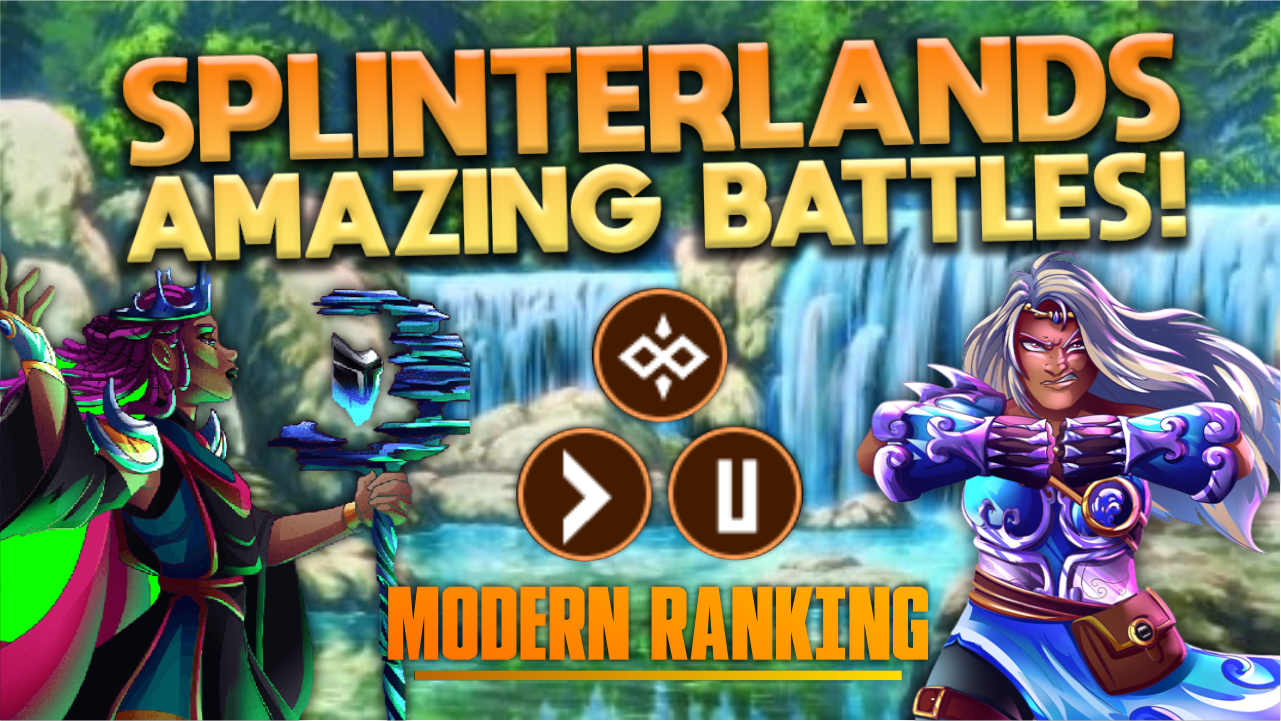 This episode's battle was modern
We're all excited with anticipation about the upcoming new
Splinterlands
ranked ladder, where you can use only the latest two editions and their respective mini-sets.
That ladder's called Modern. Today's battle is a part of a tournament under the same rules as that ladder.
Click on the image below to watch the fight: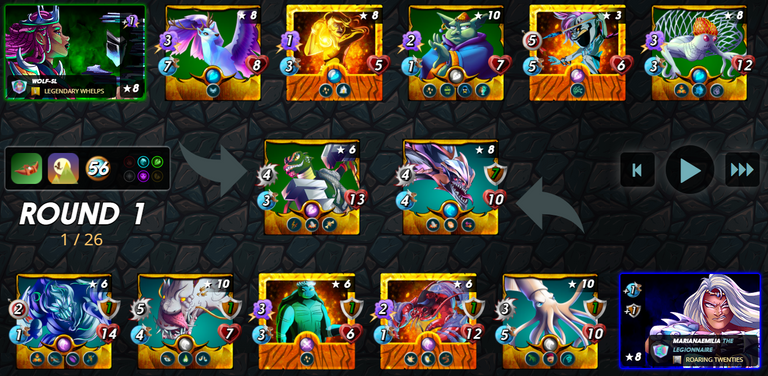 Being only able to use Untamed, Dice and Chaos Legion cards forces teams to be completely different from what we're used to seeing in regular tournaments.
Look at all those cards we never pick at high levels!
When it comes to my team, maybe Flying Squid shouldn't have been there. It might have high HP, but it doesn't do much against magic attacks, and it deals too little damage.
It's a common card, so it's no surprise there are better options.
Since the amazing Lobstradamus was right behind it anyway, maybe moving Lobs from position 3 to 2 and using Azmare Harpoonist as the backliner instead would have been more effecting.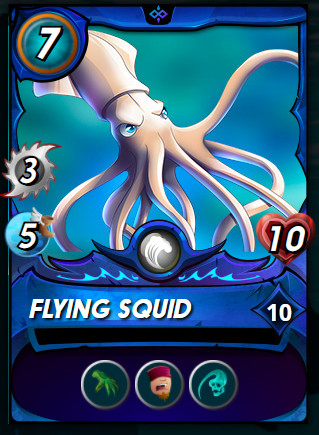 At maximum level, Azmare Harpoonist deals 5 piercing damage. This could help Diemonshark trigger its trample ability.
Even if my opponent used a different frontliner, this synergy would have been devastating. 9 damage from only two monsters!
I'm not saying Flying Squid is useless, but it wasn't the appropriate scenario to pick it, for sure. It has high speed and the blind ability, so battles under the Melee-only or no-magic rule sets along with Rise of the Commons would be perfect.
I guess even River Helldonlade would have been a better choice replacing Flying Squid, since it would inspire both Diemonshark and Deeplurker, while also ressurecting Wave Brood for a little bit more taunting.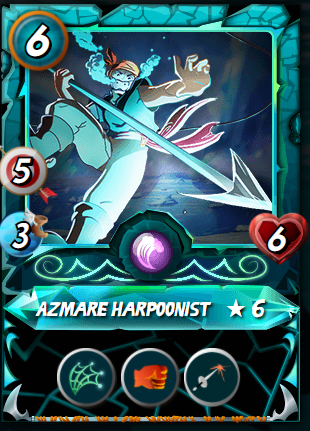 See this amazing battle again: @marianaemilia versus @wolf-sl
---
See this post on Twitter
Join the fun now: Sign up here

---
Images: @splinterlands & cover image design by @legalizabrazil
---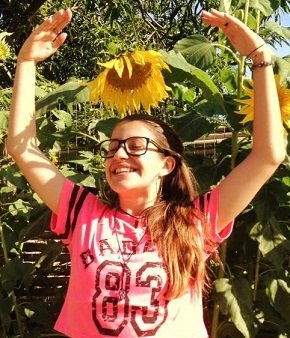 ---
Follow my Curation Trail on HiveVote; Join the widest and most profitable trail about Splinterlands and help reward the best content creators. Learn more here.
You can also delegate Hive Power and/or SPT to me; Enter to learn how
Thank you very much!
---
---
---