hello all,
I was running a contest , in which you had to guess which of the one reward card will run out first. the cards in competition were Flame Imp & Hobgoblin.
After a tough competition, Hobgoblin hit the finish line first, so he is the winner.
After some time Flame Imp also got to finish line but Hobgoblin was first their.
Thank you for all participants to take part in the contest.
Following went with Flame Imp:
@kiokizz @mmunited @gillianpearce @communitycharge @simonjay
Following went with Hobgoblin:
@chireerocks @athunderstruck @stever82 @splinterlands-ru @welshstacker
So the winner is @athunderstruck (Tool used to Pick Winner)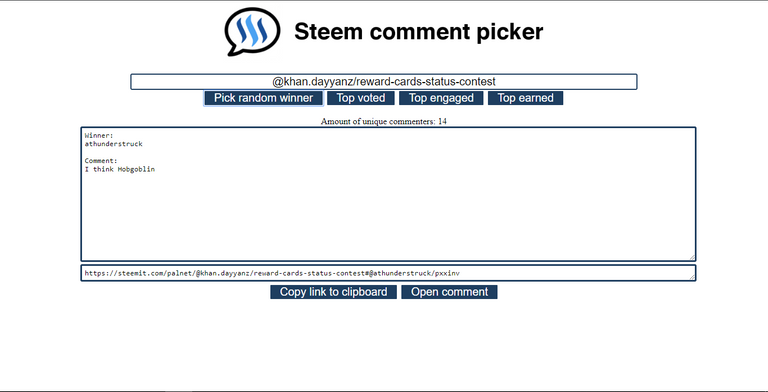 Congrats, 1 SBI share will be sent to you soon. All other correct answers have already received a full up-vote from me on your recent posts.
Thank You Everyone for participation.