Wow I just woke up and I am stoked !!!
I woke up and was too lazy to get out of my bed instantly, so I checked my phone when I accidentaly pulled up steemmonsters.
I saw that I had gotten a mystery reward from my last dose of the 25% mystery potion.
I decided to just open it on my phone because I didn't have much faith in it being anything good, but then this turned up.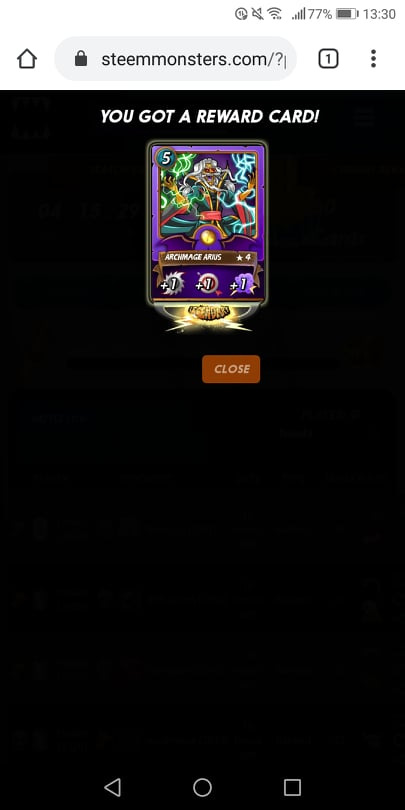 I had gotten my very first Archmage Arius and with that being said that's also my first ever maxed card :D
And like I already said this was from my last dose of 25% mystery potion which is crazy. I had 3/4 chance of not getting it today.
And I also checked on peakmonsters to provide a better screenshot for this post, when I noticed something odd.
Check this



It shows that instead of the Archmage Arius I had gotten an orb ? Maybe it shows that because it's an promo card, but I am not sure why It can't show that I got a specific card.
Anyways I am stoked, this is a really lucky moment for me since there are only 76 of these in circulation at the moment.
I am not sure what I will do with the card, but at the moment I am thinking that I will start renting it out, since I don't have too much use for it myself. I'd rather get some extra steem with this card so I could upgrade my other summoners aswell.
I will put my renting offer up on peakmonsters, so stay on the lookout for that if you are interested :)
Thank you for reading my post, and have a nice day/night
Check out Steemmonsters