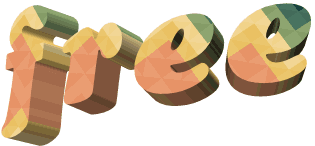 Are you thinking about purchasing the game Steem-Monsters (re-branded to SplinterLands) but want to give the game a try first?
If so I have a bronze level account (Summoners at Level 2/Monster up to level 3) that I will delegate to someone for the entirety of next season. Any cards you win on the account during that time is yours and you can do with as you please. At the end of the season I will take the account back and offer it again in another raffle (You don't get to keep the DEC).
I plan on making this a regular thing so if you missed out this time then no worries, simply keep checking my blog for the next time the account is available. All you need to do is express your interest in the comment section below letting me know you would like to use the account. A random generator will be used to pick the winner before the start of next season.
You can see what cards are in the account you will be playing from via clicking this highlighted area.
---
Splinterlands (also known as Steemmonsters) is a digital card game created by @aggroed and @yabapmatt. Early game release has launched and prizes are already up for grabs. Some of the cards in this game have already sold for upwards of $3000. You can check out Steem-Monsters by clicking here.
---
Did You Know?
Splinterlands (Steemmonsters) has an official forum. Most monster maniacs know about splintertalk.io but I bet a few of you never knew or possibly even forgot that there is an official forum as well.
Like on Splintertalk.io the forum is for all things Splinterlands and content creating and curating will award you with the SPT token. There's some advantages to posting on a forum instead of on your main blog.
For example forum post need much less detail and care to be considered valuable content compared to a blog post. For those of us who frequent forums throughout our internet life we know that its not uncommon to open a forum topic that contains just a couple sentences. This is widely accepted behavior on almost if not all forums internet wide.
So if creating images and lengthy blog posts aren't your thing (or even if they are) then head on over to https://monsters.tokenbb.io/?nav=home to start earning the official Steemmonsters token SPT today!
---
Advertisement
New Steem: Do you Support it?
---