Currently I believe the Grumpy Dwarf is seriously undervalued. Not only for its playing abilities but also with its price range as well. If we were to go back around four weeks ago this card could be purchased for as little as 3-4 cents. I know this because I bought a few dozen or more at the time.
Today the card is priced at 0.09 cents and I bet that price will continue to rise. Many dismiss this card due to others with slightly better stats that provide the same attacks as it does such as the Dragon card MANTICORE. Some forget to factor in that the MANTICORE can only be used with a Dragon Summoner while the Grumpy Dwarf can be used in any Splinter as its a neutral card.

Take a look at the above. .. ... It only cost 0.09 cents. Its by far the cheapest Beta Neutral card you can purchase today. The next cheapest common in the Beta Neutral collection will cost you 0.29 cents, That's over 3 times the price of the Grumpy Dwarf. Anyone looking to get their hands on some Grumpy Dwarfs may want to consider doing so before the price rises even more.
GRUMPY DWARF LORE
Having run from a great terror on the other side of the world, the Dwarves are new to the Splinterlands. They don't take kindly to strangers, and since they are now surrounded by strangers, the residents of the Splinterlands have taken to calling them Grumpy Dwarves. They are quite fierce with axes.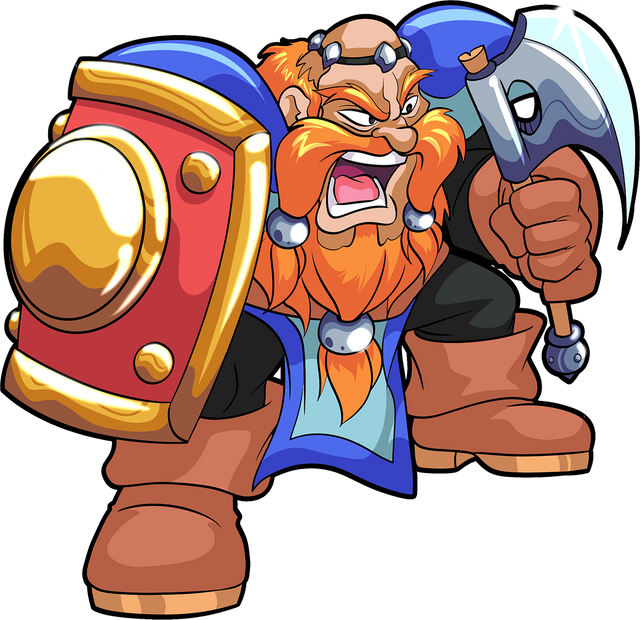 ---
Splinterlands (also known as Steemmonsters) is a digital card game created by @aggroed and @yabapmatt. Early game release has launched and prizes are already up for grabs. Some of the cards in this game have already sold for upwards of $3000. You can check out Splinterlands by clicking here.
---
Giveaway Time
I'm giving away a Grumpy Dwarf to one random person who comments below via a free raffle. Simply tell me what you think of the card Grumpy Dwarf and tag one other Monster Maniac that you think might want to enter this giveaway in the comment section below.
How I pick a winner
The timing of your entry will determine your raffle number. In seven days from this topics creation I will use a random number generator to pick a number. If the number that is picked is yours I will send you a Grumpy Dwarf. The person you tagged will get 250 Dark Energy Crystals sent to their Steem-Engine wallet if they stop by and make a comment before the giveaway ends.
Watch The Grumpy Dwarf In Action
https://steemmonsters.com?p=battle&id=7716e6fe7920ceb0552c08fca23658fbc9701845&ref=rentmoney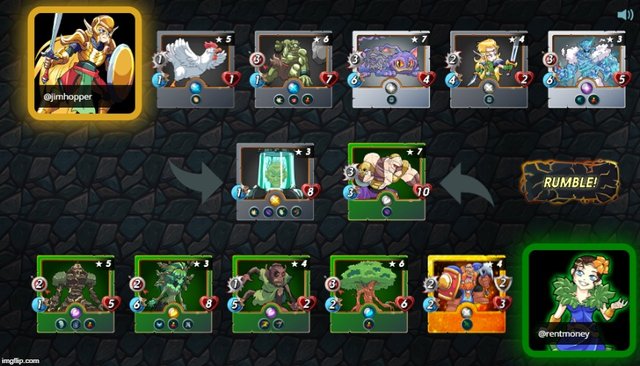 Disclaimer:
This topic isn't meant for financial advice. Always do your own research before investing any of your hard earned currencies. The quoted Grumpy Dwarf Lore was taken from the official Splinterlands site.