Ape Assemble in Weekly Giveaway #3
Hello, my IGN on Twitch and Splinterlands is ApeOfWallSt. If you like what you read, please give my PeakD, Twitter and Twitch a follow. Many thanks.
I am one of the many SplinterlandsTV streamers. I have been playing Splinterlands since Beta packs were launched on tron network. I will be doing weekly giveaways which will end every Monday night at 8/1 11:59 pm EST and I will do the giveaway LIVE on https://www.twitch.tv/splinterlandstv
This will be my weekly giveaway #3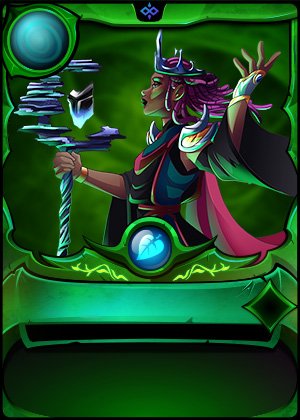 In order to qualify:
Please like and comment on this posting with your IGN if you want to participate.
OPTIONAL: Following my twitch and twitter is not necessary to participate but will be pretty much appreciated.
This weeks giveaway will be another Chaos Legion summoner:
Good luck to everyone.
**First place will win a Obsidian 1 BCX.
Second place will win 500 DEC.
Third place will win 100 DEC. **
Please show some love by supporting my twitch, twitter, youtube, and discord.
Twitch: https://www.twitch.tv/apeofwallst
Twitter: https://twitter.com/ttvapeofwallst
Discord: https://discord.gg/GVQPVhMP
Youtube: https://www.youtube.com/channel/UC8ierThHiRG6zb5j4tBC0DQ
---
---