Keeping Busy During Isolation.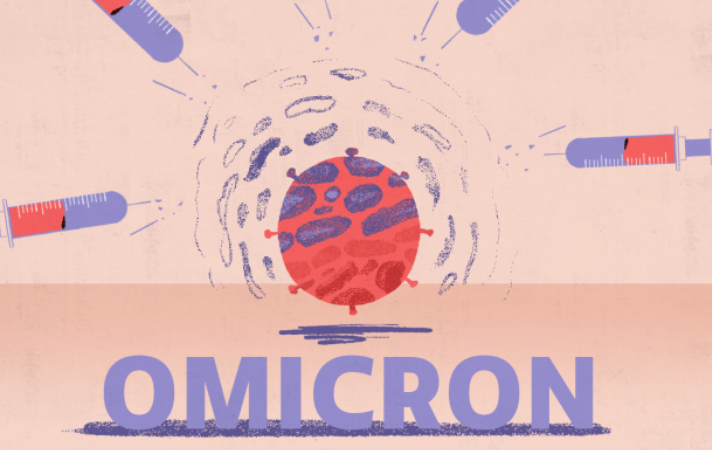 Source
The Rona has finally landed on my doorstep, My wife and two children have contracted Omicron (Sounds like an evil transformer) and they have tested positive on Sunday. Meanwhile Muggings here is still a negative Nelly so I am declaring that I am a superior being to anyone that will listen. However I am a close contact which means 7 days in isolation. I would have to look after them all anyway especially my two small kids. They are all fine but my wife is a bit poorly and she has no energy so chef @blnachy is doing all the meals. It's mad that I haven't tested positive yet as the young lad who is 1 is coughing in my face. So I have either had it already or the vaccination is working the finest. Who knows! Anyway I'm testing myself every night with the hope I can go back to work by next week.
Working from home is weird. I don't really like it. It's that Catholic guilt instilled in me that I have to go out to work every morning. I never missed a days work in my life so I find it a strange sensation. I like my job and i like heading into work so I am looking forward to getting back again but at the moment the government guidelines are to stay out for 7 days. Now the worry is if I test positive at the end of this week then I will have to isolate for another 10 days. And then it will get cabin fevery. It's fine right now as the parents are dropping us down supplies and someone else is walking the dog but we are running out of activities for the kids.
Once bedtime comes we are wrecked and delighted to have some peace. They are good kids but a run around in the park does a world of good. I was thinking about bringing the infected as I call them now up the mountain where they can run around and put their little infected hands and infect some nature. Infect a fox. Mutate the virus. But in the end I will decided not to. I shall keep the infected locked away under the stairs.
In the meantime I am catching up on @dCity and Splinterlands. Buying an old nuclear plant. Saving up to level up a few summoners as well as just after buying a level 3 Flesh Golem which is now my prize possession. Looking forward to the general sale also.
I have switched around a couple of crypto bags also which I needed to do and getting some life admin done. In the evenings I finished off the Beatles documentary which is awesome, checking if the wife is still breathing and watching Marvel movies. I also started the legend of Bobba Fett on Disney which I am finding quite enjoyable.
So I am keeping busy. The fitness has gone out the window so once I have this hernia sorted I will be back in the GYM immediately. I was very fit last year, probably the fittest I have ever been. Running 10KM in 40 minutes which is a personal best. So I'm feeling a bit unfit at the moment. The weight is holding at a nice level but I can feel that increasing soon if I keep eating the last of the Christmas Biscuits. Dam those beautiful beautiful biscuits.
So thats me this week. I must go now and give the infected some more crusts of bread. They start getting rowdy around lunchtime.
---
---