Accuracy: Important ability needed for Splinterlands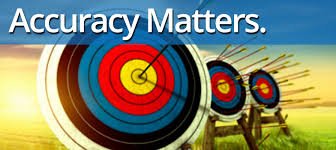 Most annoying thing is when you units with just 10% chance to miss over the enemy miss several attacks in a row, them after getting tired of missing you star to using full speed them the enemy use one random card with blind and you still miss a lot against this 15%.
A monster ability that counters blind is needed, ability that give all your monsters 15% - 20% stack-able chance to not miss or a 25% if is not stack-able to counter dodge as well.
Sometimes the game is complete decided by RNG even when you played around by giving your units high speed one single blind unit and you may miss the whole match, could be funny the first times but them it gets pretty annoyed.
Have ideas of hundreds of abilities to make things more interesting but **the accuracy one is needed **, I feel like this ability has always been in the game and is missing.
This idea can help but by far the things that will help more to splinterlands is fixing the new players experience(most of new real players will leave the game after get a 90% lose rate against bots) and get new players, this two should have the highest priority but unfortunately seams their are in a low priority right now, I have ideas of this 2 as well:
Solution for Nightmare Bronze: https://www.splintertalk.io/@caimanx/easy-solve-to-the-biggest
Get plenty of new players without cost: https://www.splintertalk.io/@caimanx/idea-to-get-thousands-of
Here Another idea about rewarded owners of splinterlands assets : https://www.splintertalk.io/@caimanx/idea-not-trade-able-tokens
And Another one of Getting Guaranteed Legendary Cards from packs and chests after you buy the correct amount according to their chance:
https://www.splintertalk.io/@caimanx/legendaris-on-packs-and-chest
---
---