Catch CURSED SLIMEBALL | @Splinterlands Social Media Challenge!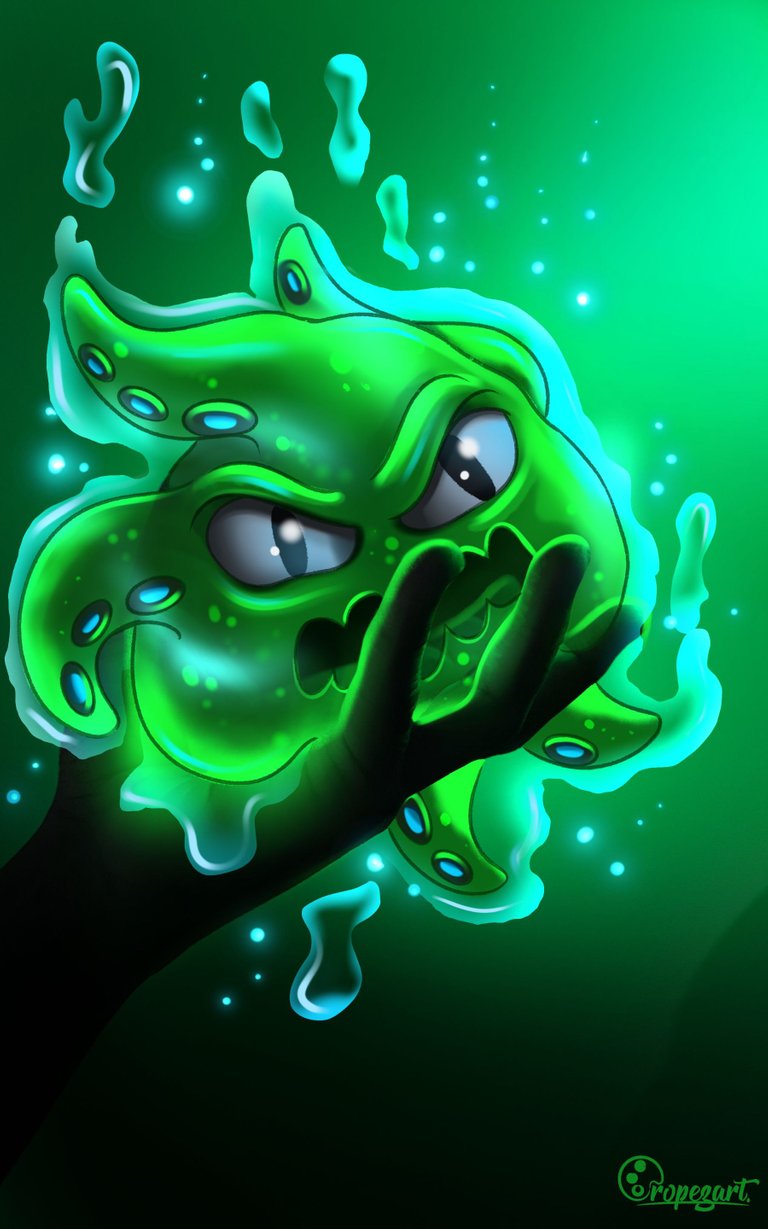 Hello bloggers, today I bring you a new fanart from
@splinterlands
for social media challenge, this time I have recreated a letter that I had wanted to do for several months and finally I came up with a good idea to recreate it, this is CURSED SLIMEBALL a very stinky and disgusting ball that I drew on my hand. I tell you how it was made and the step by step as always.
Hola a todos blogueros, el día de hoy les traigo un nuevo fanart de @splinterlands para social media challenge, esta vez he recreado un carta que había querido hacer desde hace varios meses y por fin se me ocurrido una buena idea para recrearla, esta es CURSED SLIMEBALL una bola asquerosa y muy apestosa que dibuje sobre mi mano. te cuento como fue hacerla y el paso paso como siempre.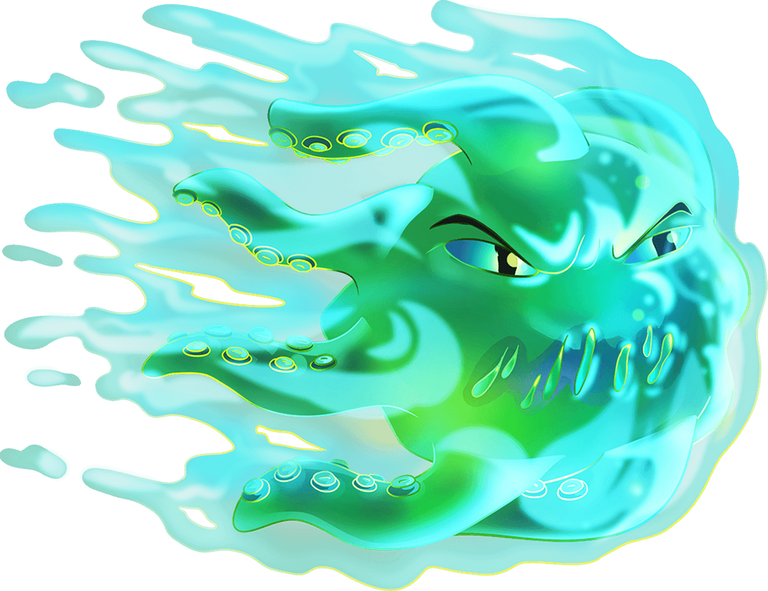 CURSED SLIMEBALL
Link to reference card /Link de la carta de referencia

First for this letter I wanted to make a photo manipulation, a style that I did recently with photographs intervened with drawings on it, so I thought it was an excellent idea to recreate this letter in a different way than usual and I put my camera on my cell phone Xd.
Primero para esta carta quise hacer una foto manipulación, un estilo que hice hace poco con fotografías intervenidas con dibujos sobre ella, así que me pareció una excelente idea recrear esta carta de una manera distinta am la habitual y puse mi cámara en marcha del celular Xd.

I took some photos without color backlighting and I didn't like it very much, the idea was to give the impression that the monster illuminated the whole shot, maybe the composition is too green, maybe for the next character I will change the light to one that is more complementary, but well trial and error.
Tome algunas fotos sin contraluz de color y no me gusto mucho, la idea es que diera la impresión que el monstruo iluminaba toda la toma, quizá es muy verde la composición tal ves para el próximo personaje cambie la luz a una que sea mas complementaria, pero bueno ensayo y error.

It was a bit difficult to paint it because it is a transparent gelatin or so I see it, I wanted it to look gelatinous but also to look a bit disgusting so I had to use a lot the eraser and the blending modes to achieve lights that gave the effect I was looking for, and at the same time that complemented my hand because it should feel like I was on it and not floating, which is often a mistake that often happens.
Fue un poco difícil el pintado pues es una gelatina transparente o así lo veo yo, quería que a la vista se viese así gelatinoso ero que también se viera un poco repugnante así que tuve que usar mucho el borrador y los modos de fusión para lograr luces que dieran el efecto que estaba buscando, y al mismo tiempo que complementase con mi mano porque debía sentirse que estaba sobre ella y no flotando, cosa que frecuentemente es un error que suele pasar.

About the character
It's sticky, stinky and revolting. If any of this stuff gets on you, you'll be scrubbing for ages to no avail. The Slimeball flies throughout the Splinterlands seeking fresh linens to soil, stomachs to upset, and parties to putrify. Much to the dismay of the Mount Mox audiences, the Cursed Slimeball can be easily summoned to tournament battle.If you want to know more access the lore CURSED SLIMEBALL.
Sobre el personaje
Es pegajoso, apestoso y repugnante. Si algo de esto te cae encima, estarás fregando durante años sin resultado. La Bola de Baba vuela por las Tierras Esparcidas en busca de sábanas frescas que ensuciar, estómagos que revolver y fiestas que putrefactar. Para consternación del público del Monte Mox, la Bola de Baba Maldita puede invocarse fácilmente en los torneos.si quieres saber más accede al lore CURSED SLIMEBALL

❉ Here is the final result of the Illustration/Aquí el resultado Final de la ilustración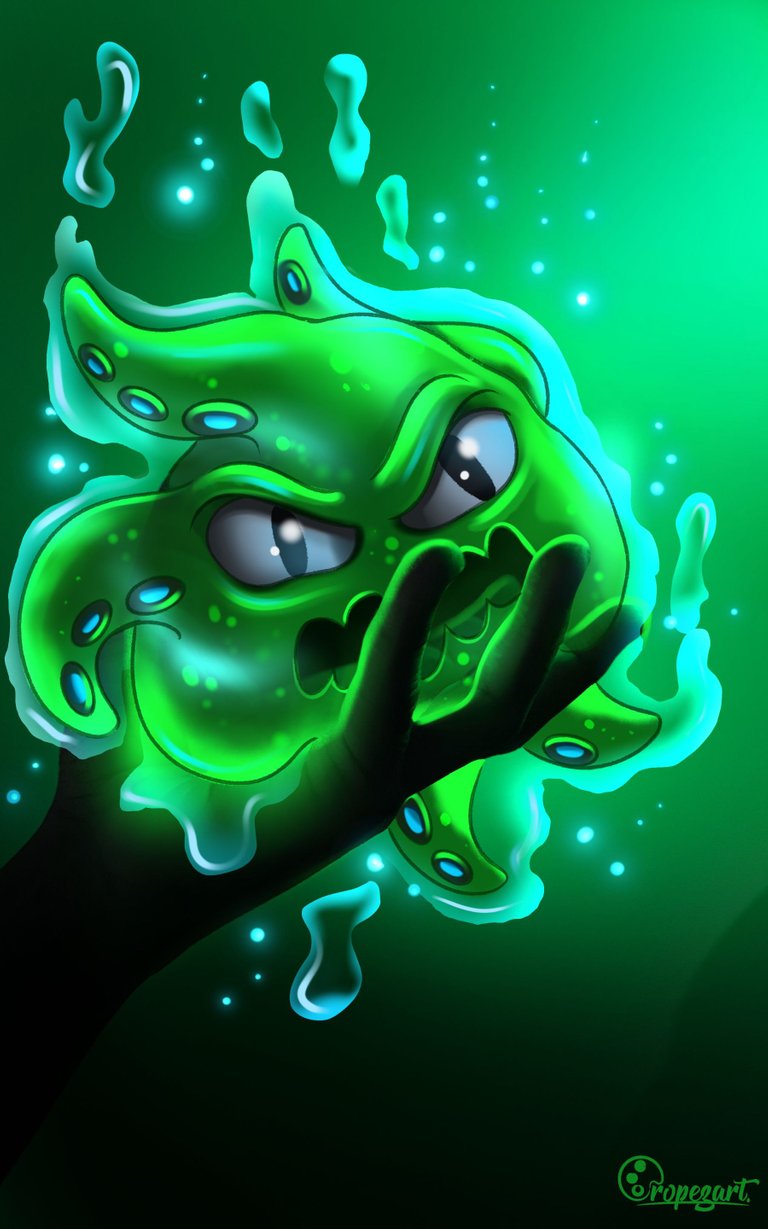 Original Illustration by:@chopiliart (Oropezart)
🖌Ilustración Original por @chopiliart (Oropezart)
Program:Procreate for i pad
Programa: Procreate para i pad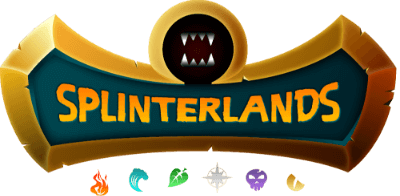 ➽The separator banner was created by me especially for this post and is my property.
➽El banner separador fue creado por mi especialmente para este post y es de mi propiedad.
Do you like it?
¿te ha gustado?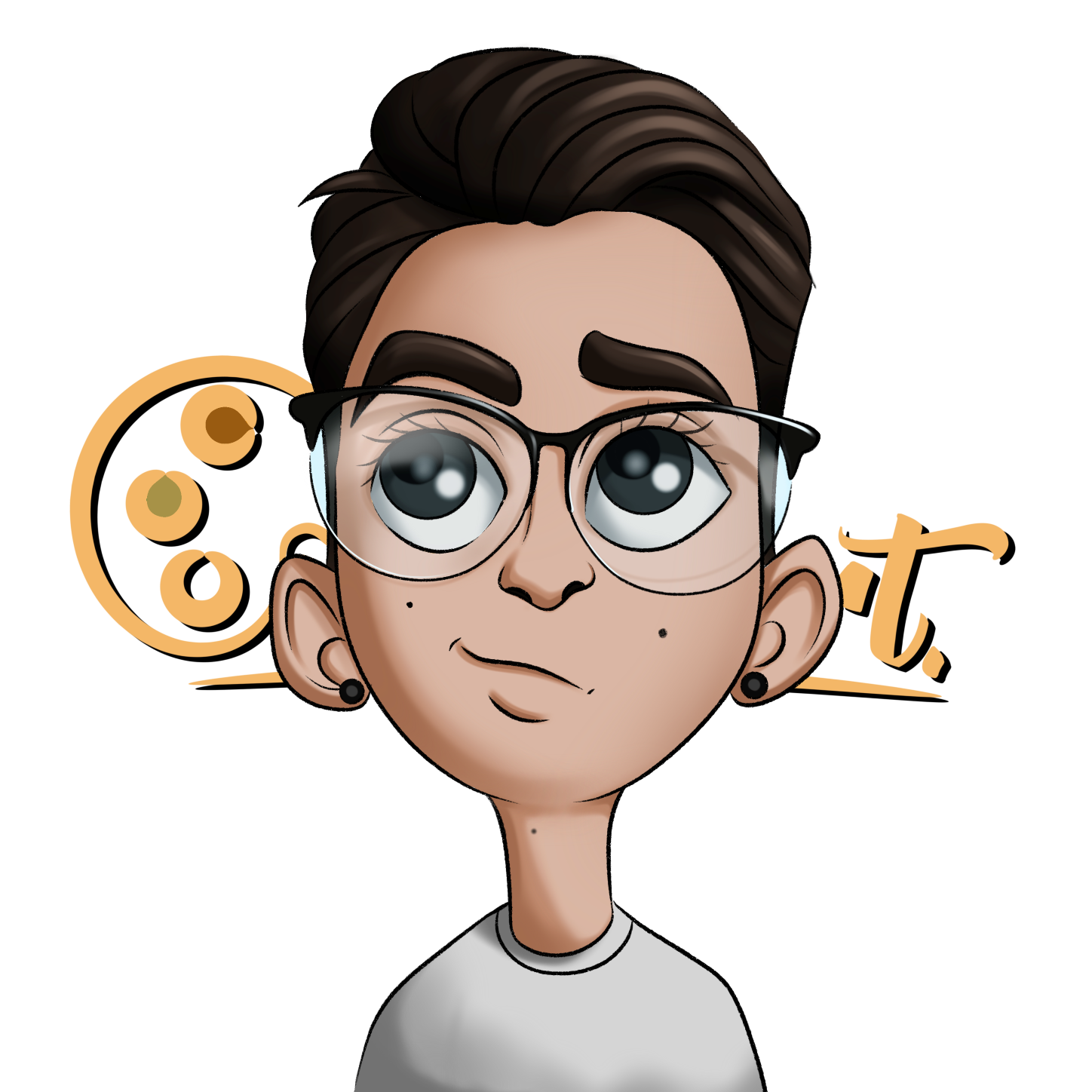 Original illustration by:@chopiliart (Oropezart)
ilustración original por: @chopiliart(Oropezart)
I hope my article has been to your liking, leave me your opinion about
illustration and if you have any questions about
illustration you can ask it and I will gladly answer in the comments. Until another post.
Espero mi artículo haya sido de tu agrado, déjame tu opinión acerca de la ilustración y si tienes alguna duda sobre ilustración puedes hacerla que con gusto responderé en los comentarios. Hasta otro post.
Follow me on/ Sígueme en instagram: @oropezart.digitalart
NFT available at /NFT disponibles en : Opensea
Translation by/Traducción gracias a: Deepl


---
---