COASTAL SENTRY | Splinterlands Art Contest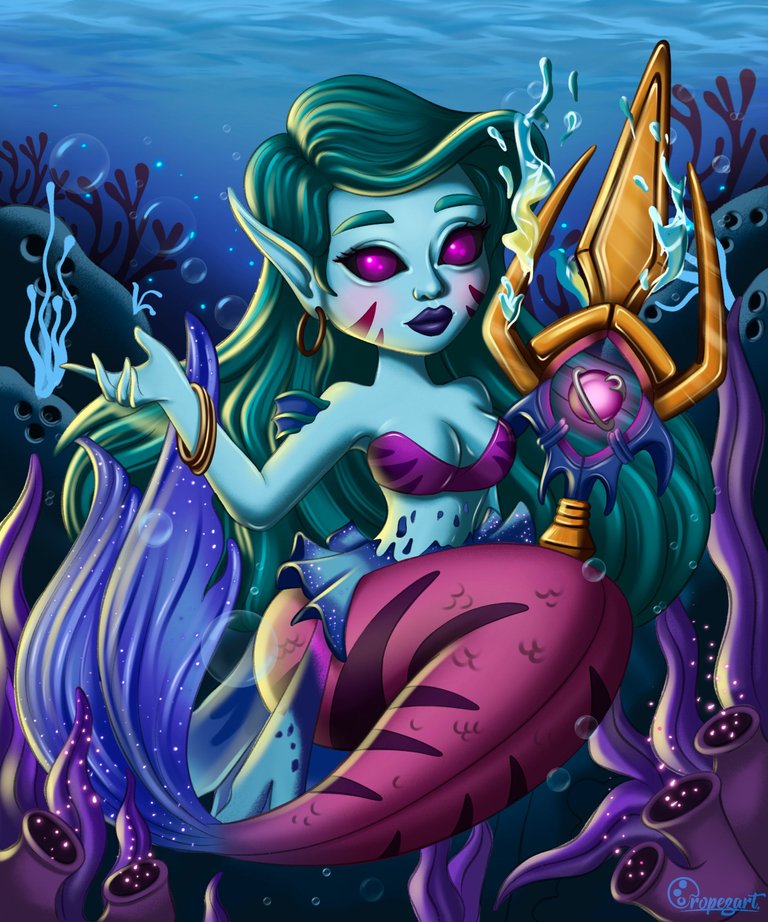 COASTAL SENTRY
Hello bloggers I hope you are very well, today I bring you a new entry for a new week of the @splinterlands art contest, this time I feel very happy with this fanart because I have chosen a character that is part of the creatures that I love to draw, a mermaid, I don't know if it's her tail, her sensuality, her colors but mermaids have something that I love and every time I have the opportunity to do them I will do them, I tell you how was drawing COASTAL SENTRY and the step by step as always.
Hola blogueros espero estén muy bien, hoy les traigo una nueva entrada para una nueva semana del concurso de arte de @splinterlands, esta vez me siento muy feliz con este fanart porque he elegido un personaje que es parte de las creaturas que mas me encanta dibujar, una sirena, no se si es su cola, su sensualidad, sus colores pero las sirenas tienen algo que me encanta y cada que tenga oportunidad de hacerlas las haré, te cuento como fue dibujar a COASTAL SENTRY y el paso a paso como siempre.

| | |
| --- | --- |
This is one of the few times where I am so fascinated with the sketch, I took a long time deleting a lot of things until I was totally satisfied, I wanted to give a tender look and a super delicate pose to this mermaid, I also made a few changes in the costume because this mermaid is showing a lot her busts Xd so I made her a little swimsuit where she looks sexy but very demure, at first I did not want to integrate the scepter but it is one of my favorite things so in the end I decided to place it and change it in size so it would stand out a lot .
Esta es una de las pocas veces donde quedo tan fascinado con el boceto, me tome un buen tiempo borrando muchas cosas hasta quedar totalmente satisfecho, le he querido dar una mirada tierna y una pose super delicada a esta sirena, también he hecho unos pocos cambios en el vestuario porque esta sirena está mostrando mucho sus bustos Xd así que le hice un pequeño traje de baño donde se ve sexy pero muy recatada, al principio no quería integrar el cetro pero es una de mis cosas favoritas así que al final decidí colocarlo y cambiarle en tamaño para que resaltara bastante .

| | |
| --- | --- |
| | |
| --- | --- |
The scene is obviously captured under the sea so for this fanart I have used tones very close to blue and violet I have played a little with the tail because this part is not seen in the image of the card so when this happens I try to imagine a little how would be the shape of this missing part and also the color that would take, in this case I have given a blue tone with overlays of violet so that the color would not look so flat.
La escena esta plasmada obviamente bajo el mar así que para este fanart he utilizado tonos muy cercanos a los azules y violetas he jugado un poco con la cola porque esta parte no se ve en la imagen de la carta así que cuando esto sucede pues trato de imaginar un poco como seria la forma de esta parte faltante y también el color que llevaría, en este caso he dado un tono azul con superposiciones de violeta para que el color no se viese tan plano.

I think that thinking about it there are two things that I really like about a mermaid, her long hair, with a mermaid you have no limits for hair Xd and her fishtail, it gives a very fluid movement to the position of the body, for this fanart I really liked the fact of having separated the "legs" in two with a small line because it tells us a lot about the human part of the mermaid apart from her face and extremities.
Creo que pensándolo bien hay dos cosas que me gustan mucho de una sirena, su larga cabellera, con una sirena no tienes limites para el cabello Xd y su cola de pez, da un movimiento muy fluido a la posición del cuerpo, para este fanart me gusto mucho el hecho de haber separado las "piernas" en dos con una pequeña linea porque nos dice mucho de la parte humana de la sirena a parte de su rostro y extremidades.

The part that took me more time ironically was his scepter, it is difficult for me to draw golden things and even more if they are metallic even though I have done it a few times and in a different way with different shades of color, when drawing gold you have to take into account that it does not always have the same color because it takes a lot of reflections of everything around it. tell me what you think of this fanart.
La parte que me tomo mas tiempo irónicamente fue su cetro, me es difícil aun dibujar cosas doradas y mas si son metalizadas a pesar de que ya lo he hecho unas cuentas veces y de manera distinta con distintos tonos de color, al dibujar dorado tiene que tener en cuenta que no siempre tiene en mismo color porque toma mucho reflejos de todo lo que tiene al rededor. cuéntame que te parecido este fanart.

❉ Here is the final result of the Illustration/Aquí el resultado Final de la ilustración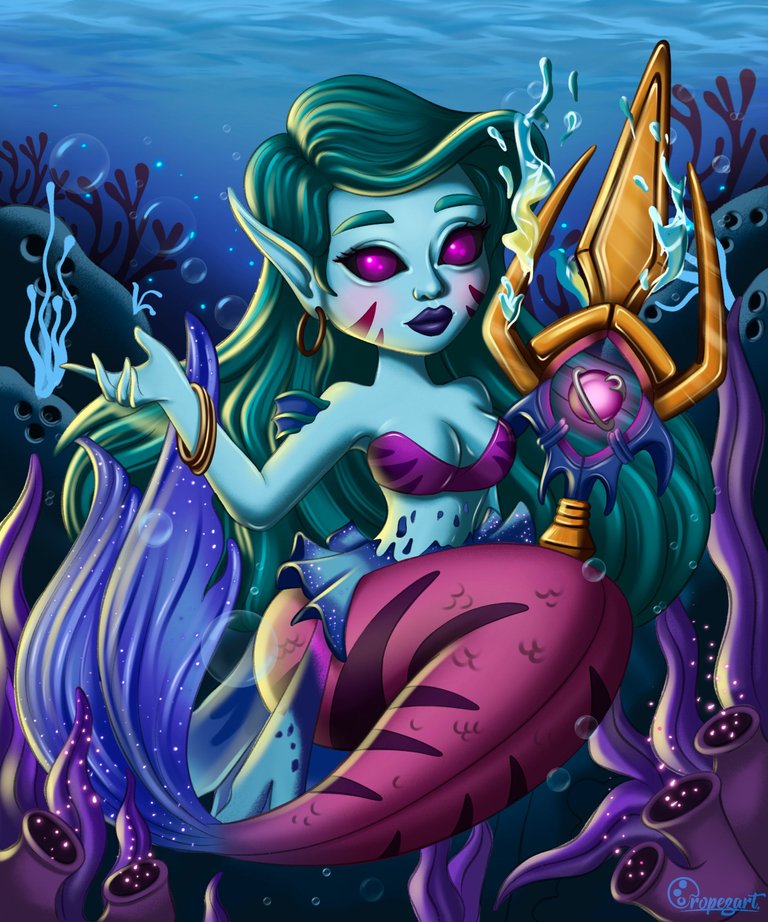 Original by : chopiliart
@oropezart
Program:Procreate Programa: Procreate

Reference/Referencia: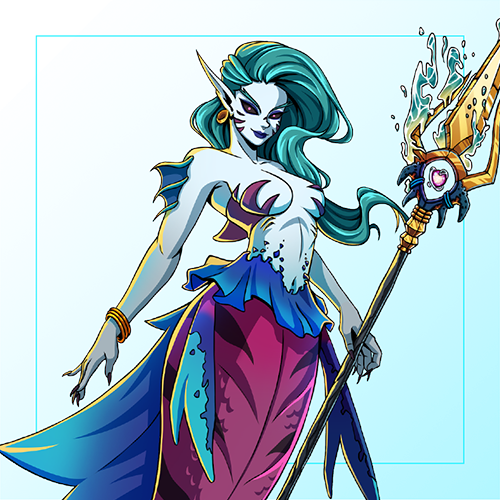 COASTAL SENTRY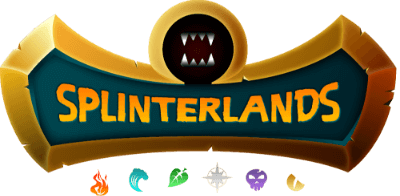 ➽The separator banner was created by me especially for this post and is my property.
➽El banner separador fue creado por mi especialmente para este post y es de mi propiedad.
Do you like it?
¿te ha gustado?
Original illustration by:@chopiliart (Oropezart)
ilustración original por: @chopiliart(Oropezart)
I hope my article has been to your liking, leave me your opinion about
illustration and if you have any questions about
illustration you can ask it and I will gladly answer in the comments. Until another post.
Espero mi artículo haya sido de tu agrado, déjame tu opinión acerca de la ilustración y si tienes alguna duda sobre ilustración puedes hacerla que con gusto responderé en los comentarios. Hasta otro post.
Follow me on/ Sígueme en instagram: @oropezart.digitalart
NFT available at /NFT disponibles en : Opensea
Translation by/Traducción gracias a: Deepl

---
---