SplinterTalk Curation Report for 2022-07-27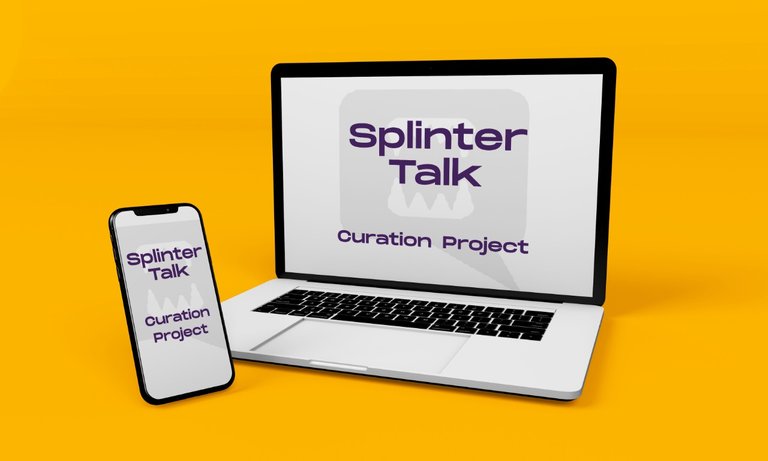 Hello and welcome to this edition of SplinterTalk curation report. This is a small effort to bring to you the best posts from the splinterlands gaming community and also simultaneously awarding the content creator with a 100% upvote. This project is run by @eforucom and @somu04
Here is a list of all the posts which I have curated. I hope you will also find them helpful.
Author: @tarazkp
Title: It's the end of SPS as we know it It's the end of an era.After a year of an initial big up and then lots of down with the entire market, the Splinterlands SPS airdrop has officially drawn to a close. leaving a taste in the mouth for...
Author: @marianaemilia
Title: SplinterZine – #69 – July 26th – 2022 Significant changes have occurred, and all players are experiencing a new dimension of gameplay in Splinterlands. The last updates have brought several changes to the missions ...
Author: @mvl2304
Title: FLYING FOCUS Guide for MODERN Gold Focus! [ESP-ENG] La llegada de los nuevos formatos trajo consigo un update para los focus diarios, y uno bastante grande pues se cambio practicamente todo el sistema, añadiendo 14 nuevos tipos de Focus, entre otros ca...
Author: @queenstarr
Title: ⚔️SOCIAL MEDIA CHALLENGE ⚔️: 🌺LYANNA THE BRAVE HEART🌺 This is my 17th letter to you, beloved Lyanna. It hurts right now that another day has passed and I still can't see your beautiful face and smile. Believe me, if I could do anything right now t...
Author: @hawks21
Title: My NEW Plan To Maximize REWARDS! | SPLINTERLANDS ▶️ Watch on 3SpeakWe're in the midst of an economic overhaul in Splinterlands, which means you need to be able to adapt quickly with the new reward system! I recently switched up my strategy and in th...
Author: @wlffreitas
Title: Splintertalk, Expensive rent in Splinterlands and possible purchase of Chaos Legion cards I haven't been participating in many battles in Splinterlands since the new daily focus styles update and the minimum rent increase to 2 days, the thing is, I was previously in the Gold league keeping...
Author: @mvl2304
Title: Resumen traducido del TownHall de Splinterlands - 25 de julio de 2022 - 8PM Este! Este post es una traducción hecha por mi persona de la publicacion original y dirigida a la comunidad Latina de #Splinterlands. Cualquier recompensa será quemada, igual que la publicacion original...
Author: @dbofficial125
Title: BIG ANNOUNCEMENT, Alliestrasza & Latest Town Hall Thoughts! - Splinterlands P2E NFT Gaming Its been a minute since I released a Splinterlands video and I'll explain why VERY soon, trust me its worth the wait! But I'm back with my thoughts on the new Town Hall and things happening in the gam...
Author: @oadissin
Title: Contest // Chaos Legion cards Delegation // Twice Weekly #38 We are back at the right period of the season in Splinterlands. Your delegated cards will surely impact your season finale coming in less than a week. It is a great opportunity to send your entry in the...
Author: @karamyog
Title: Battle share with Life splinter - Melee versus Range attack! Hello Splinterlands Community!!This post is about a battle showcasing the skills of the Life Splinter and more specifically range attacks! The Life Splinter is one of my least favourite splinters to p...
 
 
---
---