SHARE YOUR BATTLE Weekly Challenge! Carrion Shade with GIVEAWAY!!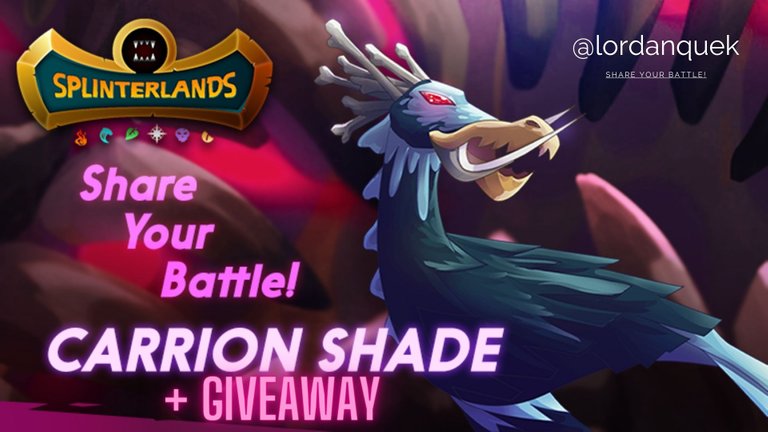 😍 Watch the battle 😍
⬆ If you wanna watch the full video ⬆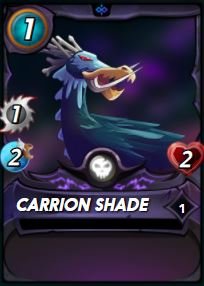 Edition: CHAOS LEGION
Rarity: COMMON
Element: DEATH
Attack: MELEE
Abilities: Nil (as of level 1)




Lineup: Monk will be the main tank for the game. And I have placed shadow snitch for secondary tank. Carrion shade is just a fodder to tank a hit or two before they reach my last tank which is bonesmith where he can soak up and life leech to be tanking to cover the backline damage dealer, Jester. Yes that is my favorite card for the starter before the chaos season starter came in. Now we can only rent or buy it to use it.



I do not like this card. I feel that we need to level up to enjoy the flying benefit to be able to play in low mana earthquake ruleset. However,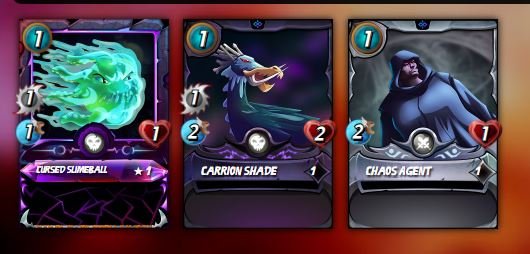 Comparing to the other 2 "1 mana card" it definitely got the best stats among them. It might be good for bronze game but I have sacrificed 200 rating with 20+ % ecr to win the game with shade as there is many other card that can play better than this.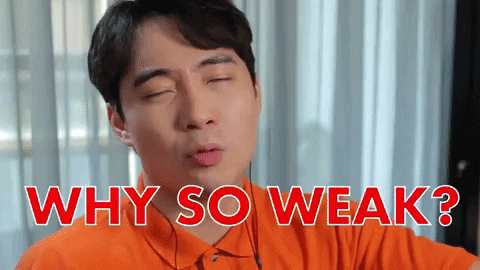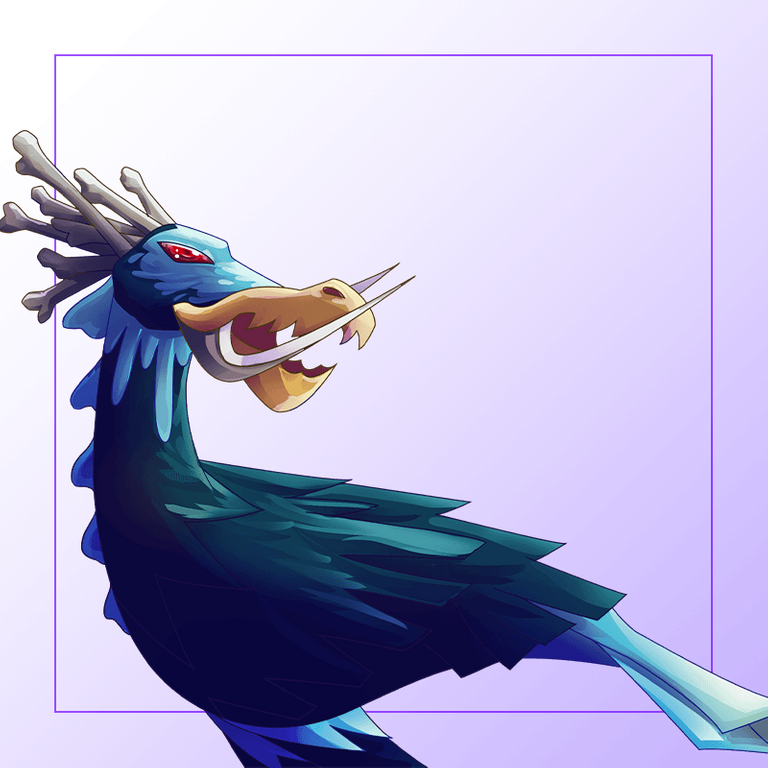 Thank you for your precious time and reading till the end!
For it, I will be giving away a Carrion Shade ! It got flying abilities at level 3 so do join the giveaway!
Thanks to everyone in this community . I have receive lots of help around and I hope to make more friends here. Do ask me for questions if you are new , I am not a veteran here but I can give you suggestions or show you the path to someone that can help you like @clove71 (giveaway rewards and tournament) , @sgt-dan (hive questions) , @holoz0r (strategies at diamond ~ champion league) and many more. I will be listing all the awesome streamer below too and do check them out! Some even got youtube channel so search for their name on youtube and drop some LIKE AND SUB! Its free on youtube anyway :)
To join the giveaway, leave any comment with your ign to be eligible.
Upvotes and re-blogs are not required but would be greatly appreciated. 🙏
Entries will be closed on 19th March, 2359 GMT.
Winners will be chosen using https://wheelofnames.com/

Lastly I would like to share some awesome streamers I know through twitch and
I'll list the ones I know of on peakd @gameboyali @drabs587, @gank & @walkingkeys @splinterlandshq , @ivarbjorn, @luthien12, @skyn, @lyerpald @thercek, @rentaw03, @sgt-dan, @cmmndrgarlic @mhowii , @Marcuswahl (Splinterlands Colosseum), @bladesong @confusedminer @dubclub @zapf-brannigan, @splinternews, @solymi, @bokica80, @holoz0r, @opuntia, @noempathy , @godislove777, @clove71 , @nytehawker , @foreveraverage , @groovy828 ,@nardianspl , @tradergl3n , @sharmanhd , @christislord , @chaoabunga (wherechaoat) ,@myeong , @splinterwolves , @zerginggamer , @aftersound , @wesquin703


Sorry if I missed out anyone!





Shoutout to Rising Star. Earn tradeable Starbits and build your Music Band for free here:


TWITTER : https://twitter.com/lordanquek
#splinterstats #hive-13323 #spt #1up #oneup #spl #sps #dec #hivegaming #steemmonsters #monster-curator #splintertalk #leofinance #splinterlandshq #hive-engine #peakd #risingstar #pizza #starbits #play2earn
@reward.app @beemengine @splinterlands
---
---