Splinterlands Giveaway - Card + 50 DEC Daily! [41 and 42]

Hey Guys! It's me!
Another set of giveaways + 50DEC everyday!
come and join the giveaway all you have to do is follow the rules!
Let's Gooo!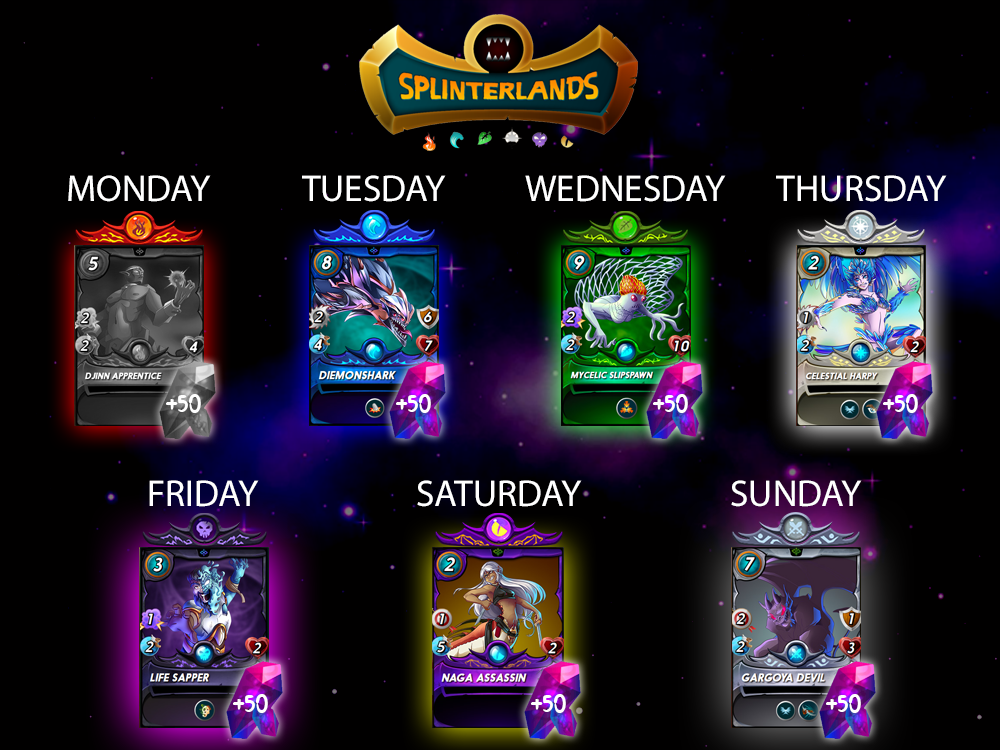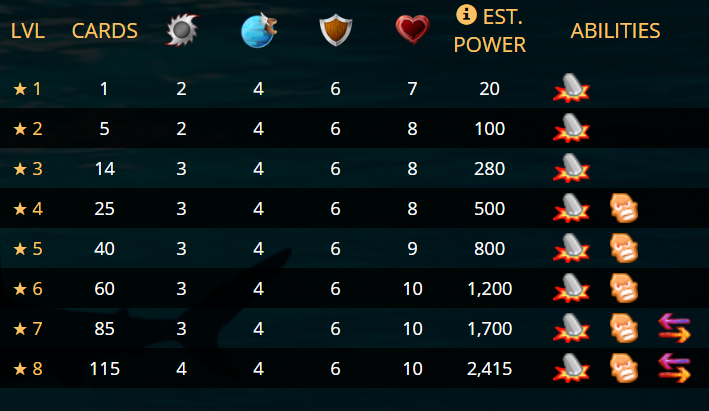 Diemonsharks travel alone throughout the stars searching for prey and territory. They are fearsome beasts with lightning-fast reflexes. Diemonsharks are extremely territorial and attack any creature that encroaches on their land. The Chaos Legion trains them as transports for equipment. Since they can travel by air, ground, or sea, they are ideally suited for the task.
"You heard him," Saldy said with a wave of his hand to Cooper, who stood at the wheel of the little trawler. "Slow ahead."
Saldy scooped a handful of chum out of the bucket and threw it into the water. Muttering, he repeated, "Slow ahead," and cast a baleful glare at the ship's cabin, where the captain was. "I can go slow ahead. Come on down and chum some of this mess."
He turned back to the water. Beneath the waves, something dark and behemoth glided. It rose through the depths until it broke the surface. A Diemonshark. It was covered in armor-like plates colored in purples and blues and tans. It had four red eyes on each side of its head and a mouth crammed full of a wicked tangle of teeth. Saldy's own mouth dropped open, and he stepped backward as the creature continued to rise. Gods, it seemed to go on forever.
He kept walking backward, eyes wide, until he stumbled back into the ship's cabin, where the captain sat with his feet kicked up, smoking a cigar.
"You're gonna need a bigger boat," Saldy said.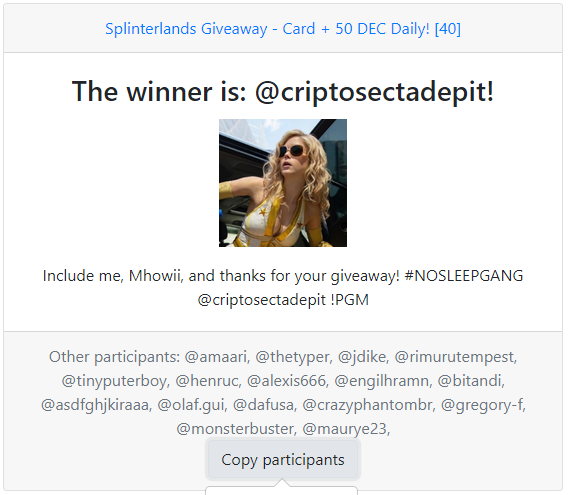 ​


​\`Upvote and Reblog will be much appreciated but not required
-You must be having a Splinterlands Account
-Participants with NO RATING will be ignored
-Comment #NOSLEEPGANG + IGN
-Users who participate with more than one account will be blacklisted

The winners will be drawn via Hive random Comment picker
I cannot stream regularly because of work especially with my PC right now. low specs lol
You are welcome to visit and support me on my Streaming journey!
click HERE for the link


Other participants: @amaari, @thetyper, @jdike, @rimurutempest, @tinyputerboy, @henruc, @alexis666, @engilhramn, @bitandi, @asdfghjkiraaa, @olaf.gui, @dafusa, @crazyphantombr, @gregory-f, @monsterbuster, @maurye23,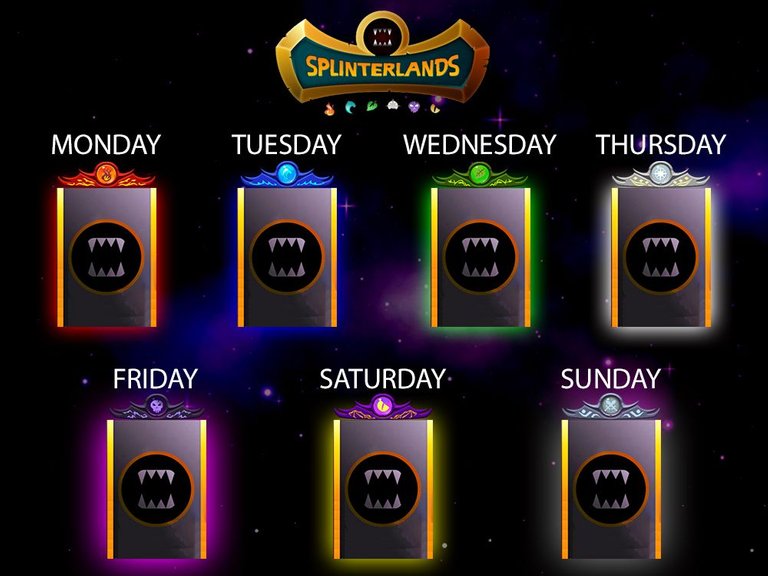 #splinterlands #play2earn #spt #hive #peakd #oneup
#pgm #crypto #NFT #PlaytoEarn

---
---