GIMMI VS EVERYONE - WIN COMMON - RARE - EPIC NFT (ENG/ITA) #11 - Splinterlands - Risingstar - ECENCY GIVEAWAY -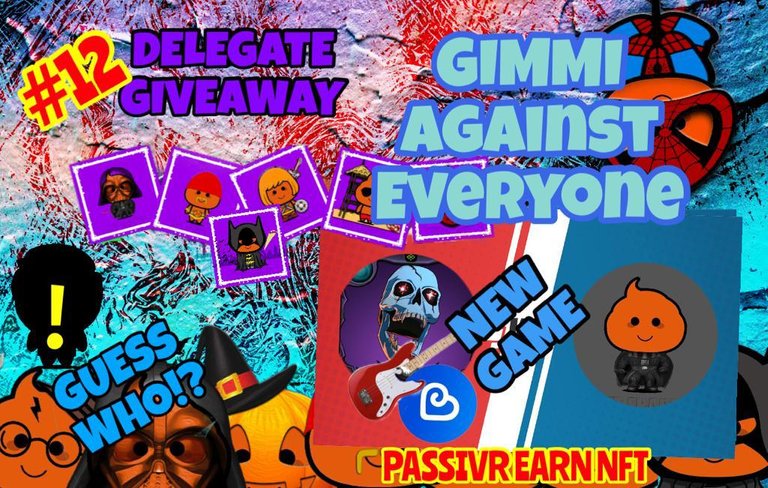 ---
ENG VERSION


(Segue versione ITALIANA)
---
Good morning Guys!!
How did your year start?
Today we officially start rewarding with the new game that sees our NFTs as a prize but not only that there is also the possibility of winning NFTs from @splinterlands or @risingstargame and this week @ecency points will also be added to the loot, playing is simple and just a comment where you choose your favourite team divided into RED or BLUE!
Don't worry, below are all the instructions on how to participate and the first winner of the new game.
Before starting to play, a summary of what NFTFRAPPE is, it is an EARN PASSIVE NFT program or by holding our NFTs you have an automatic passive income every week but for more information, I invite you to click on the link below where you will be catapulted into the guide complete with NFTFRAPPE.
DELEGATIONN GIVEAWAY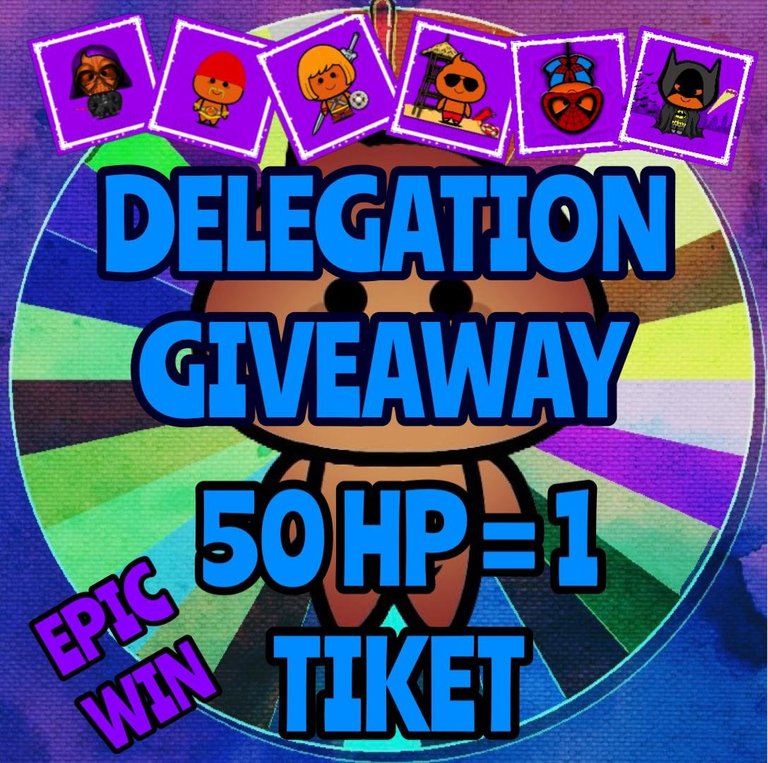 DELEGATION GIVEAWAY the game that allows you to win an EPIC NFT of your choice from the editions released, participating is simple and a simple delegation is enough here is all the info to be able to participate:
Every 50 HP delegate allows you to receive a ticket for the extraction, for example 50 HP are one ticket, 150 HP are 3 tickets, and 500 HP are 10 tickets, there is no limit.
you only need to delegate once and keep the delegation to have access to the draw every month.

The extraction is monthly and the extraction will take place every first Wednesday of the month starting from December.
👉 NEXT EXTRACTION FEBRUARY 3. 👈 (DELEGATION OPEN)
Delegating only the week of the draw will not allow you to participate in the competition, at least two weeks of the delegation are appreciated.

The prize is an EPIC NFT of your favourite edition, if available.

Both holders of our NFTs and users who are not yet part of this world of ours can participate.

This competition does not exclude the percentage increase already in force.
HOW TO DELEGATE:
Here is a mini guide on how to delegate.
Doing it is very simple. Just go to your wallet from Peakd and in the Staked Hive Tokens HP section" click on the DELEGATE button on the right

Finally, in the window that will open, just type nftfrappe for the recipient of the delegation and the amount of HP to be delegated under "Hive Power Amount"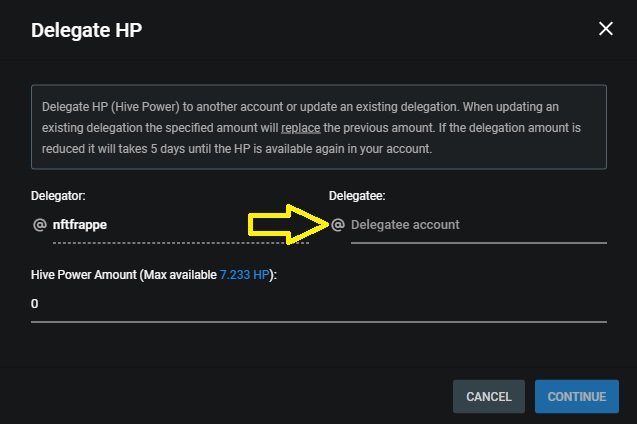 This way you will have done your delegation.
---
WIN EPIC NFT
Proxies are officially open for those who want to participate in the February 3 draw, it will be possible to do so until January 23, after this date it will move to March.
Here is the winner of December but before the draw, here are the regular entries in the competition:
The winner or rather the winner of the January NFT EPIC is @coccodema
We are waiting for your comment with your favourite GIMMI in EPIC version so we can send it!!

GUESS WHO!?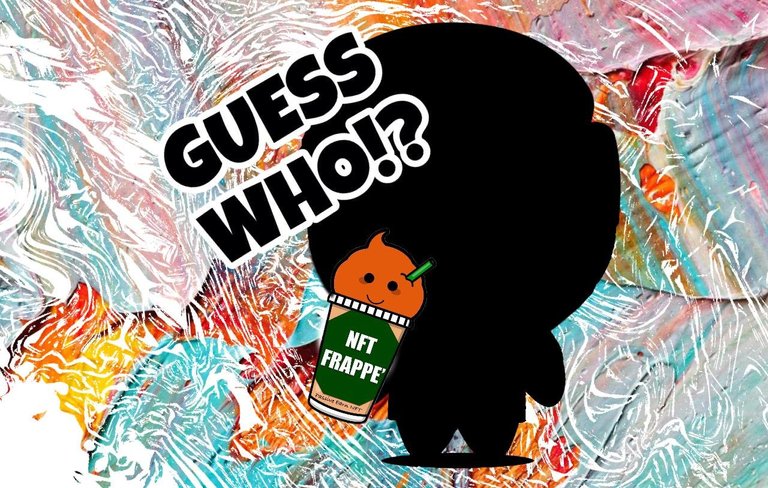 The mysterious character has been officially guessed, it will be revealed on January 18th therefore for the moment I leave you with the doubt, "who is the winner?" we have three users competing for the win but we will discover the winner only on January 18th with the release of the new NFT!
Here are the rules for participating in the game:
You can ask a question under every NFTFRAPPE post.
You can give a name under each NFTFRAPPE post.
You can do the first two points under each NFTFRAPPE post.
Your questions will be answered with the release of the Friday post.
Once the character has been guessed, we will close the contest the following Friday without spoiling who guessed it and who the mysterious character is, for example, if it is guessed today, we will close the game on Friday without saying who guessed it.
YOUR CLUES:
Forward with your questions!! I remind you that you have a question and an attempt for every post we publish including this one.

GIMMI AGAINST EVERYONE!!!
Here we are at GIMMI AGAINST EVERYONE in the challenge this week there was MERDHAMPIR from @splinterlands, I4 CHEAP BASS from @risingstargame for the red team while for the blue team our GIMMI in HANRY-POO version.
There were thirteen participants in the competition, two did not follow the instructions required by the game and were eliminated, four voted for the RED team while seven for the BLUE team!
The winning team is the BLUE one or our GIMMI with seven points against the five of the RED team.
Let's insert the seven of the BLUE team in the wheel and see who takes home our GIMMI who, I remind you, participates fully in the weekly pool.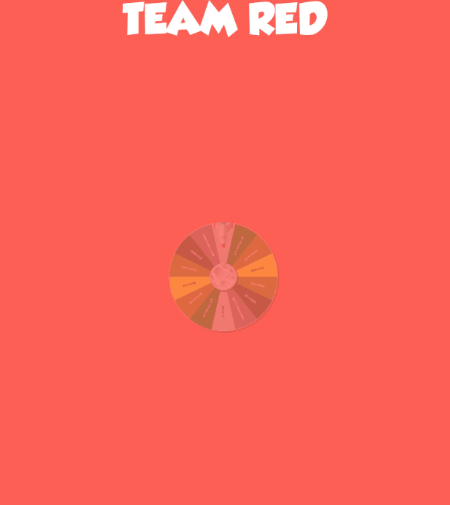 @ivanslait is the winner of Team RED
You take home our GIMMI in the HANRY-POO version COMMON edition we will soon send the character to your wallet and I remind you that even our NFTs donated to participate in the POOL at 100%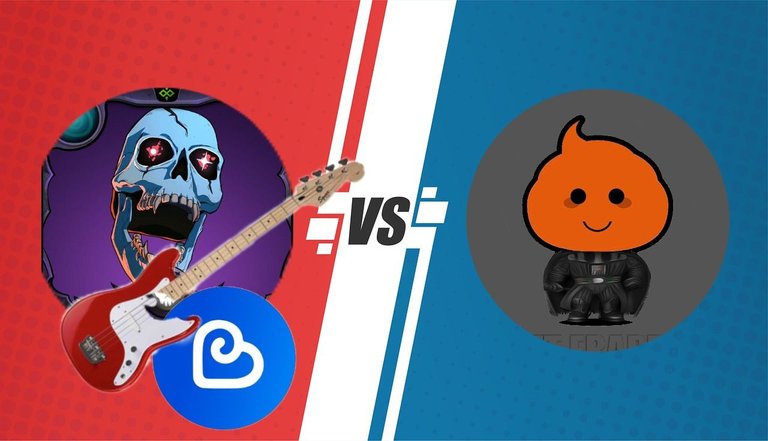 Today the challenge gets interesting, the RED team increases the loot here's how the two teams are composed, in this case, @splinterlands, @risingstargame and @ecency who challenge @nftfrappe, but how does it work? and how do you participate? and above all what do you win?
RED challenges BLUE, in this case here are the two teams:
🔴 TEAM RED 🔴
👉EVER HUNGRY SKULL 🔴 (splinterlands)
COMMON of the DEATH element of the REWARD edition.
MELEE 2 ATTACK
SPEED 2
LIFE 1
SHIELD 7
MANA COST 5
FLYING SKILL which allows the monster to increase the dodge percentage against monsters that don't have this skill.
👉I4 CHEAP BASS🔴 (rising star)
👉ECENCY POINTS🔴 (rising star)
---
🔵 TEAM BLUE 🔵
👉GIMMI THE POO🔵 (nftfrappe)
COMMON
DARTH POO TRANSFORMATION
POOL POINTS 1
---
HOW TO PARTICIPATE
Give your preference for Team RED or BLUE.
Whoever receives the most votes excludes the losing team for the final draw.
The winning team passes to the final extraction of a single user who will take home the NFTs of the winning team.
EXAMPLE: should the RED team get the most votes, a user will be drawn from those who voted RED and will take home the NFTs of the winning colour, in this case, EVER-HUNGRY SKULL, I4 CHEAP BASS and 150 ECENCY points.
The game is new and if you have any doubts please help us improve it, as always we also count on your help to make things better.
---
If you don't play SPLINTERLANDS this is our referral link to get you started:
https://splinterlands.com?ref=nftfrappe
If you don't play RISINGSTAR yet this is our referral link to get you started:
https://www.risingstargame.com?referrer=nftfrappe


GENERAL INFORMATIONS
So to recap in short points:
Until the end of June all HIVE earned from the sales of our NFTs, HIVE earned from the REWARDS of our posts and curations will be 100% entered into the POOL to increase your earnings faster. (They will always be retained about 30 SWAP.HIVE to allow the various games to run)
Token distributed this week is the PGM, a token of our friend @zottone444, which expires on JANUARY 23rd
Starting January 23 we will distribute Hive
All our Gimmis sold or given participate in the pool.
To increase your earnings we have decided to give all holders of our NFTs the opportunity to slightly increase their earnings from the pool.
Thanks to a delegation from HP, it will be possible to increase one's earnings up to 10% more than normal in this way:
| DELELGA | GUADAGNI |
| --- | --- |
| 50 HP | + 2% |
| 100 HP | + 4% |
| 150 HP | + 6% |
| 200 HP | + 8% |
| 250 HP | + 10% |

Our NFTs can be found at @nftshowroom.
If you are not yet registered in NFTShowroom you can do it through this link
https://nftshowroom.com/?ref=nftfrappe
If you want to use our ref link


(Logo nftshowroom)

For today that's all, the invitation is always to comment on your doubts or our mistakes, especially today in light of the changes proposed to always improve the format.
Closing with LOTS OF GIMMI TO EVERYONE as always :).


NFTFRAPPE IS ALSO ON:
You can also find us on INSTAGRAM at this link.


---
ITA VERSION

---
Buongiorno Ragazzi!!
Come è iniziato il vostro anno?
Oggi si parte ufficialmente a premiare con il nuovo gioco che vede in premio i nostri NFT ma non solo infatti c'è la possibilità di vincere anche NFT di @splinterlands o @risingstargame e da questa settimana si aggiungono al bottino anche i punti @ecency, giocare è semplice e basta un commento dove scegliete il vostro team preferito suddiviso in ROSSO o BLU!
Non temete sotto ci sono tutte le indicazioni su come partecipare e il primo vincitore del nuovo gioco.
Prima di iniziare a giocare un breve riassunto su cosa è NFTFRAPPE, è un programma di EARN PASSIVE NFT ovvero detenendo i nostri NFT si ha un guadagno automatico passivo ogni settimana ma per più informazioni vi invito a cliccare sul link qui sotto dove sarete catapultati nella guida completa di NFTFRAPPE.
DELEGATIONN GIVEAWAY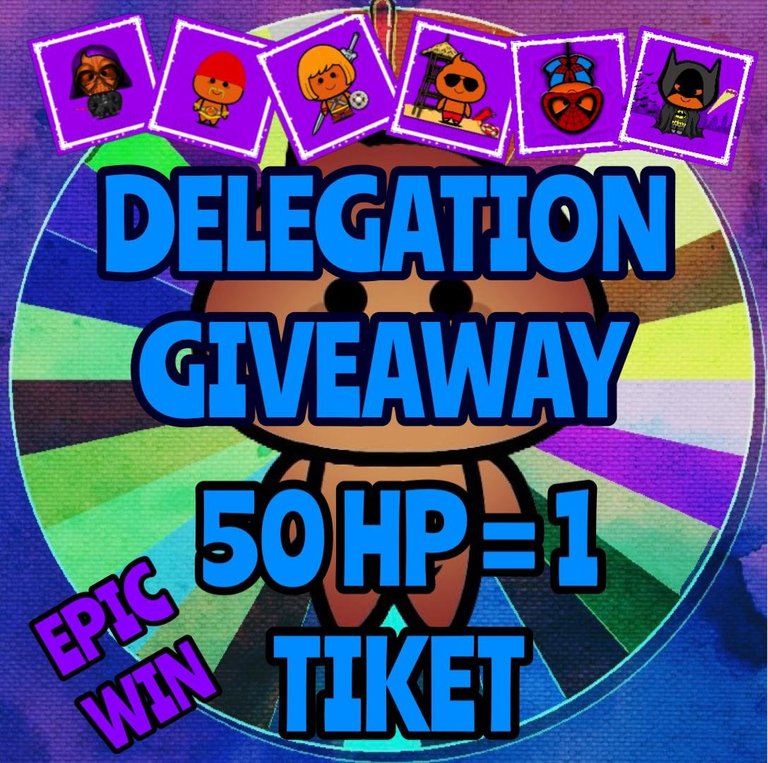 DELEGATION GIVEAWAY il gioco che vi permette di vincere un NFT EPIC a scelta delle edizioni uscite, partecipare è semplice e basta una semplice delega ed ecco tutte le info per poter partecipare:
Ogni 50 HP delegati vi permette di ricevere un biglietto per l'estrazione, esempio 50 HP sono un biglietto, 150 HP sono 3 biglietti, 500 HP sono 10 biglietti, non c'è limite..
è sufficiente delegare una volta e mantenere la delega per avere accesso all'estrazione ogni mese.

L'estrazione è mensile e l'estrazione avverrà ogni primo Mercoledì del mese a partire da Dicembre.
👉 PROSSIMA ESTRAZIONE 3 FEBBRAIO.👈 (DELEGA APERTA)
Delegare solo la settimana dell'estrazione non vi consentirà di partecipare al concorso, sono apprezzate almeno due settimane di delega.

Il premio è un NFT EPICO della edizione che più preferite, se disponibile.

Tutti possono partecipare sia i detentori dei nostri NFT, sia gli utenti che ancora non fanno parte di questo nostro mondo.

Questo concorso non esclude l'incremento percentuale già in vigore.
COME DELEGARE:
Ecco qui una mini guida su come delegare.
Farlo è semplicissimo. Vi basterà andare sul vostro wallet da Peakd e nella sezione Staked Hive Tokens HP" cliccare sul tasto DELEGATE sulla destra

Nella finestra che vi si aprirà, vi basterà infine digitare nftfrappe per il destinatario della delega e l'importo di HP da delegare sotto "Hive Power Amount"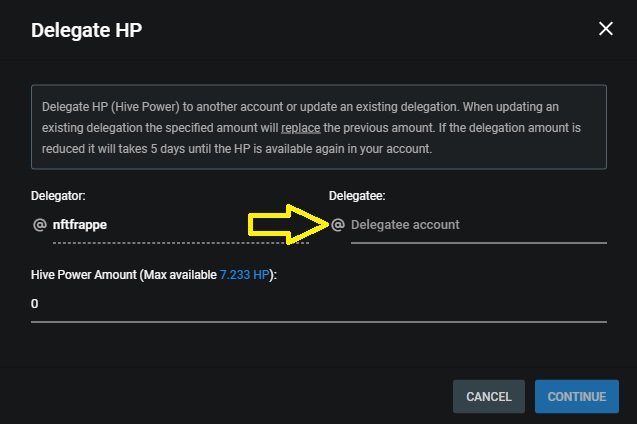 In questo modo avrete fatto la vostra delega.
---
WIN EPIC NFT
Si aprono ufficialmente le deleghe per chi vuole partecipèare all'estrazione del 3 Febbraio, sarà possibile farlo fino alla data del 23 Gennaio, dopo questa data si passerà a Marzo.
Ecco il vincitore del mese di dicembre ma prima dell'estrazione ecco gli iscritti regolarmente al concorso:
Il vincitore o meglio la vincitrice del NFT EPIC di Gennaio è @coccodema
stiamo aspettanto un tuo commento con il tuo GIMMI in versione EPIC preferito in modo da potertelo mandare!!

INDOVINA CHI!?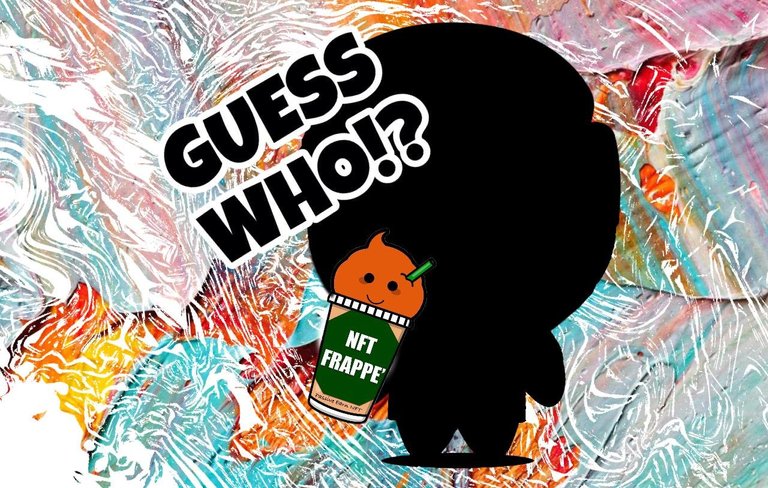 Il personaggio misterioso è stato ufficialmente indovinato, verrà svelato il 18 Gennaio e quindi per il momento vi lascio con il dubbio, "chi è il vincitore?" abbiamo tre utenti in gara per la vittoria ma scopriremo il vincitore solo il 18 Gennaio con l'uscita del nuovo NFT!
Ecco le regole per partecipare al gioco:
Potete fare una domanda sotto ogni post di NFTFRAPPE.
Potete dare un nome sotto ogni post di NFTFRAPPE.
Potete fare i primi due punti sotto ogni post di NFTFRAPPE.
Le vostre domande avranno risposta con l'uscita del post del Venerdì.
Indovinato il personaggio chiuderemo il concorso il Venerdì successivo senza spoilerare chi ha indovinato e chi è il personaggio misterioso esempio se viene indovinato oggi, Venerdì chiuderemo il gioco senza dire chi ha indovinato.
I VOSTRI INDIZI:
Avanti con le vostre domande!! vi ricordo che avete una domanda e un tentativo per ogni post che pubblicheremo compreso questo.

GIMMI CONTRO TUTTI!!!
Eccoci a GIMMI CONTRO TUTTI in sfida questa settimana erano presenti MERDHAMPIR di @splinterlands, I4 CHEAP BASS di @risingstargame per quanto riguarda il team rosso mentre per il team blu il nostro GIMMI in versione HANRY-POO.
I partecipanti al concorso sono stati tredici, due non hanno seguito le indicazioni che richiede il gioco e vengono eliminati, quattro hanno votato per il team RED mentre sette il team BLUE!
Il team vincente è quello BLU ovvero il nostro GIMMI con sette punti contro i cinque del team RED.
Inseriamo i sette del team BLUE nella ruota e vediamo chi si porta a casa il nostro GIMMI che vi ricordo partecipa a pieno alla pool settimanale.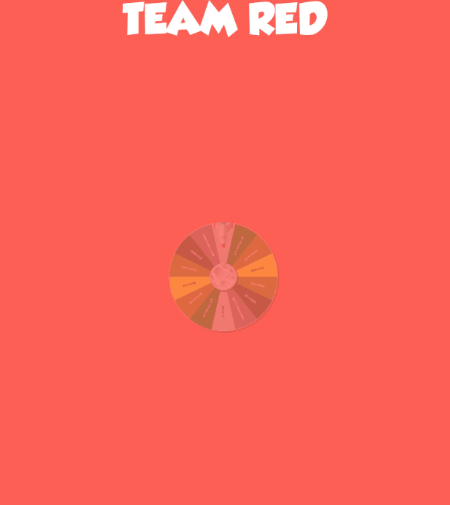 @ivanslait è il vincitore del Team RED
Si porta a casa il nostro GIMMI in versione HANRY-POO edizione COMNMON a breve manderemo nel suo wallet il personaggio e ricordo che anche i nostri NFT regalati partecipano alla POOL al 100%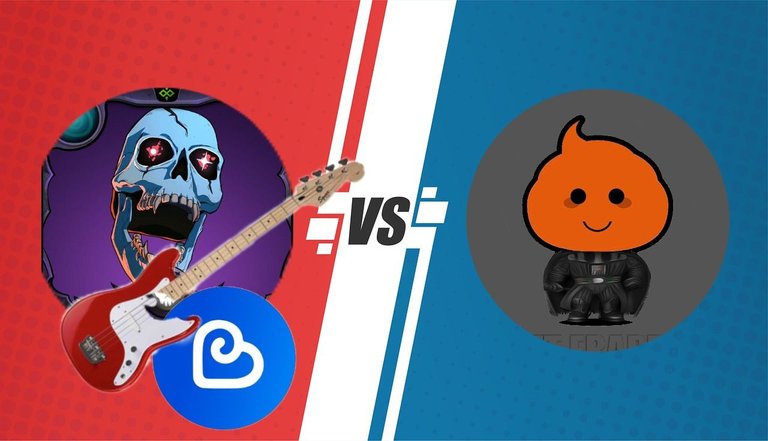 Oggi la sfida si fà interessante, il team ROSSO aumenta il bottino ecco come sono composti i due team, in questo caso @splinterlands, @risingstargame e @ecency che sfidano @nftfrappe, ma come funziona? e come si partecipa? e soprattutto cosa si vince?
Il ROSSO sfida il BLU, in questo caso ecco i due team:
🔴 TEAM ROSSO 🔴
👉EVER-HUNGRY SKULL 🔴 (splinterlands)
COMMON dell'elento DEATH dell'edizione REWARD.
ATTACCO MELEE 2
VELOCITA' 2
VITA 1
SCUDO 7
COSTO MANA 5
ABILITA' FLYING che consente al mostro di aumentare la percentuale di schivata contro mostri che non possiedono questa abilità.
👉I4 CHEAP BASS🔴 (risingstar)
👉ECENCY POINTS🔴 (risingstar)
---
🔵 TEAM BLU 🔵
👉GIMMI THE POO🔵 (nftfrappè)
COMMON
TRASFORMAZIONE DARTH POO
PUNTI POOL 1
---
COME PARTECIPARE
Date la vostra preferenza per il Team ROSSO o BLU.
Chi riceve più voti esclude il team perdente per l'estrazione finale.
Il team che vince passa alla estrazione finale di un solo utente che si porterà a casa gli NFT del team vincente.
ESEMPIO: dovesse prenedere più voti il team ROSSO, verrà estratto un utente tra quelli che hanno votato ROSSO e si porterà a casa gli NFT del colore vincente, in questo caso EVER-HUNGRY SKULL, I4 CHEAP BASS e 150 punti ECENCY.
Il gioco è nuovo e in caso di dubbi vi preghiamo di aiutarci a migliorarlo, come sempre contiamo anche sul vostro aiuto per fare le cose al meglio.
---
Se non giocate a SPLINTERLANDS questo è il nostro referral link per iniziare:
https://splinterlands.com?ref=nftfrappe
Se ancora non giochi a RISINGSTAR questo è il nostro referral link per iniziare:
https://www.risingstargame.com?referrer=nftfrappe

INFORMAZIONI GENERALI
Quindi ricapitolando in brevi punti:
Fino a fine Giugno tutti gli HIVE guadagnati dalle vendite dei nostri NFT, gli HIVE guadagnati dalle REWARDS dei nostri post e dalla curations verranno inseriti al 100% dentro alla POOL per aumentare i vostri guadagni più velocemente. (Verranno trattenuti sempre circa 30 SWAP.HIVE per permettere lo svolgimento dei vari giochi)
Token distribuito questa settimana è il PGM, token del nostro amico @zottone444 , scade il 23 GENNAIO
A partire dal 23 Gennaio distribuiremo Hive
Tutti i nostri Gimmi venduti o regalati partecipano alla pool.
Per aumentare i vostri guadagni abbiamo deciso di dare la possibilità a tutti i possessori dei nostri NFT di aumentare un pochino i guadagni dalla pool.
Grazie ad una delega di HP infatti, sarà possibile aumentare i propri guadagni fino a un 10% in più rispetto al normale in questo modo:
| DELELGA | GUADAGNI |
| --- | --- |
| 50 HP | + 2% |
| 100 HP | + 4% |
| 150 HP | + 6% |
| 200 HP | + 8% |
| 250 HP | + 10% |

I nostri NFT si trovano su @nftshowroom.
Se non siete ancora iscritti a NFTShowroom potete farlo attraverso questo link
https://nftshowroom.com/?ref=nftfrappe
Sempre che vogliate utilizzare il nostro reflink


(Logo nftshowroom)

Per oggi è tutto l'invito è sempre quello di commentare i vostri dubbi o i nostri errori soprattutto oggi alla luce dei cambiamenti proposti in modo da migliorare sempre il format.
Chiudiamo con TANTA GIMMI A TUTTI come sempre :).


NFTFRAPPE È ANCHE SU:
Ci trovate anche su INSTAGRAM a questo link.


---
---