Ramblings and a giveaway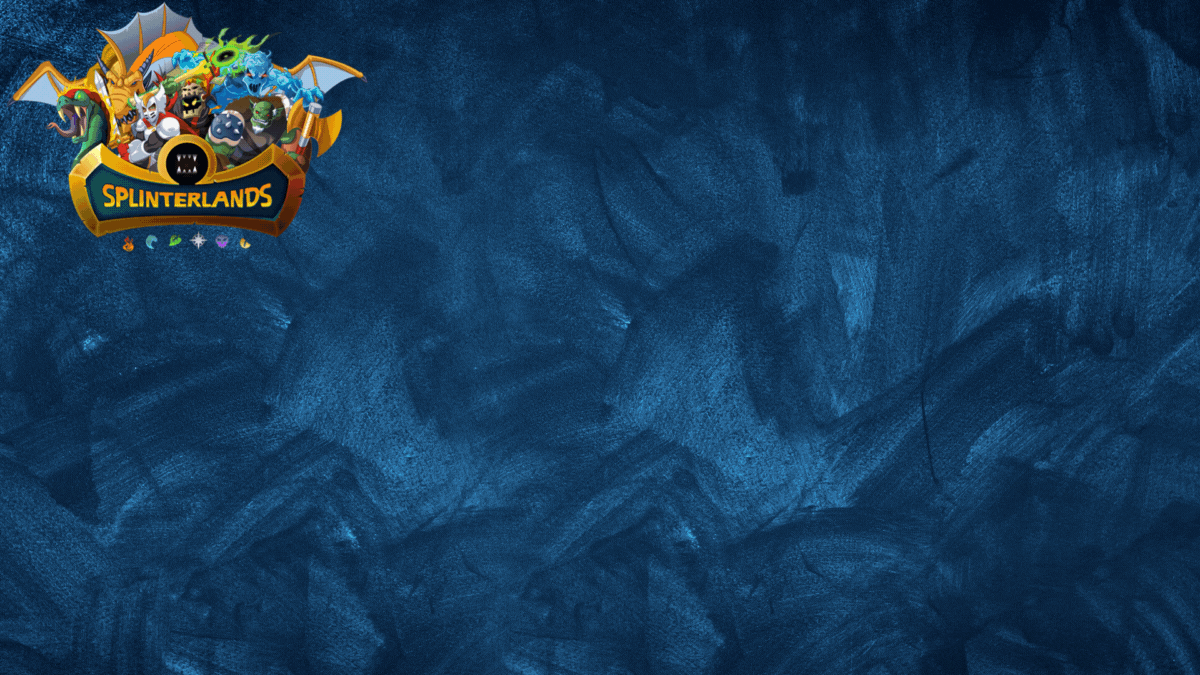 I think by now, the main question on everyone's mind is... wen land??
It feels so close, and yet I feel I have no clue of what's actually coming there! I see several posts doing all sorts of calculations on the required cards to fill all slots, and how to try and maximize PP (Production Power), and how much DEC will be needed for all of that. I still haven't done any calculations whatsoever, but one thing I am certain: I'm nowhere near the amount of DEC required to put max cards in my available slots! I tend to procrastinate, so I guess I'll only dive into it when lands finally become live.
Battling wise, I opted for a different strategy this season: instead of climbing up to Diamond as soon as I can (and I had the opportunity to do so already), I decided to stay in Gold league and try to maximize the amount of daily chests I receive. True, the SPS rewards will be less; but I think cards wise, it might be a better decision. And although I have some cards with decent levels, I still miss out on a ton of them: for example, only a couple of days did I got my first copy of Usut, the death legendary card! And I even have some rare ones only at level 2! Guess lady luck will play a huge role on which cards I'll be getting to top levels.
How is your luck with reward cards? More or less even distribution, or huge differences across the splinters/ rarities?
---
By the way, if you haven't joined a guild yet and you're a dedicated player, our guild Roaring Twenties is at level 10! If you're thinking about joining in, you can check the info on the guild page, or reach us on discord here to discuss membership!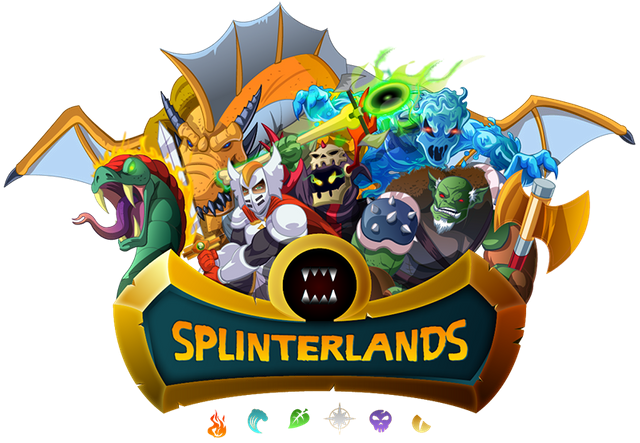 ---
So, and who won this week's card?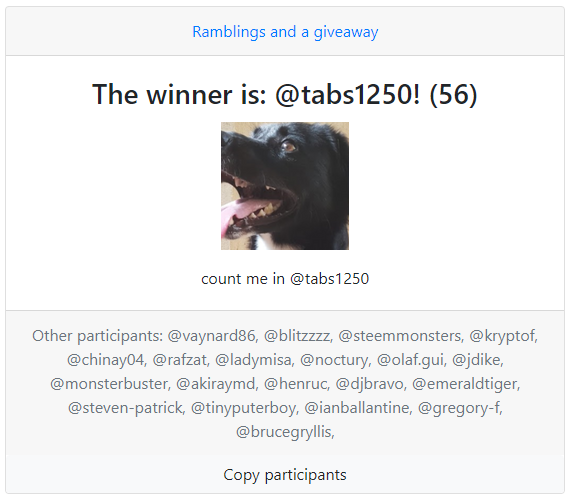 Congratulations @tabs1250! The Dhampir Stalker is going your way!
---
For this next giveaway, the card that will be switching hands is...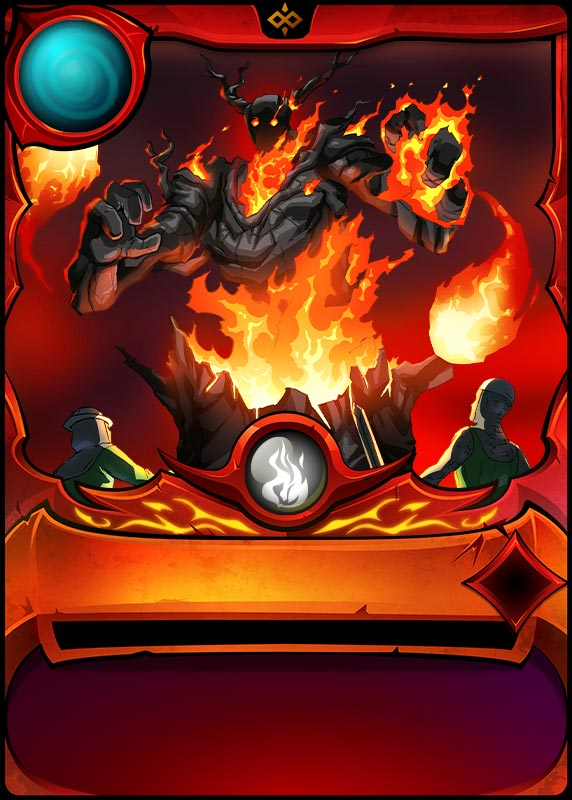 The Ash Mirage!
---
Rules:
No upvote, follow or resteem required. Just comment! Or even better, tag a fellow player! Winner will be randomly chosen at post payout; good luck everyone!


Still haven't joined Splinterlands? In what planet do you live in? Click the banner below and join the fun! (It has my referral link; you can go directly to the website if you don't want to use it; either way... join in! 😎 )
---
---