Chaos Legion Booster Pack Giveaway/ $50 CryptoShots Asset Giveaway/ Season End Rewards Review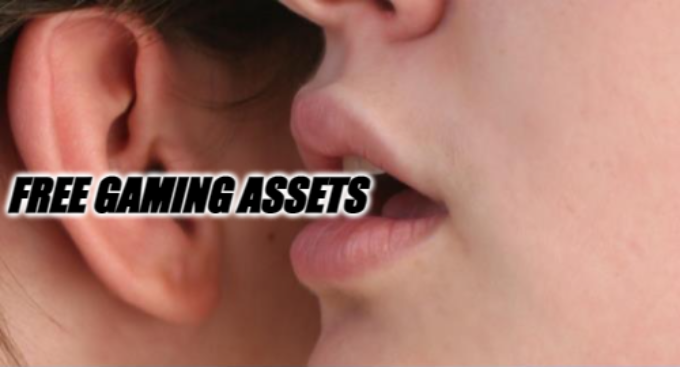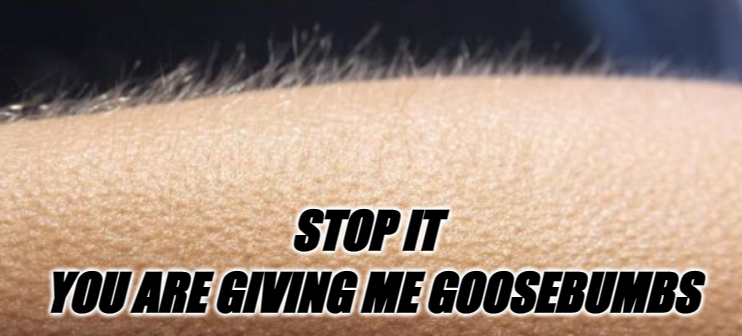 ---
Important Notice
If you are interested in the $50 Crypto Shots asset don't forget to leave your WAX address in the comment section below. We need the address to send you your winnings.
---
With the *bi-weekly Splinterlands season ending about 24 hours ago that meant we all got some chest we need to open. This season I managed to climb to the Gold Leagues again. I usually end up in Diamond but the past X amount of season I haven't been playing that seriously. Instead what I decided to do was rent out the majority of my collection and use what is left to earn some end of the season chest rewards. So far my plan has been working out. I been earning a little more DEC from rentals and have freed up some time to do other things.
My Season Rewards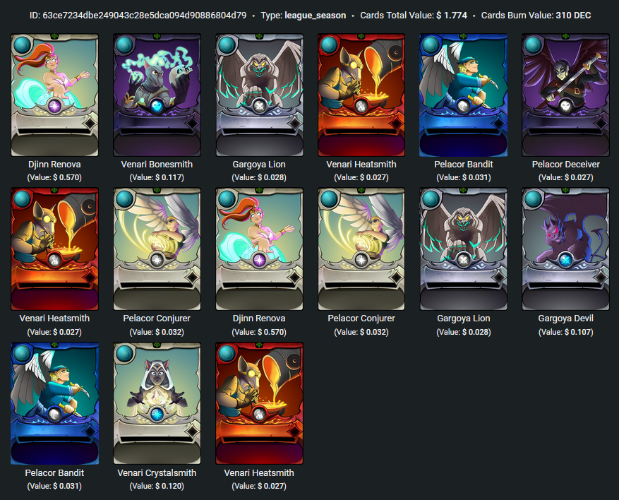 Notes:
I opened a total of 30 rewards chest and 15 of them end up being cards. Three were rare and two were epics, the remaining were common cards. The remaining chest were potions and small amounts of DEC ranging from 1-24 DEC in each chest.
---
Booster Pack Giveaway
As everyone knows my blog is giveaway heavy and the hamster wheel in my old noggin has been turning to try and figure out a new way to give stuff away and this is what I came up with. Today up for grabs will be a Chaos Legion Booster pack. I won't be giving the booster pack itself away but instead I will give the contents of the booster pack away to five different participants. I will open one Chaos Legion Pack and whatever the contents I will give it away. How this works is if you are interested in winning one of the cards all you need to do is name which one you would want to win in the comment section below. When the giveaway ends I will use a random generator to pick the winners. The timing of your comments will determine your raffle ticket number. One winner per card; no limit to how many can pick the same card. In short this is five small raffles for five different cards but you can only enter one raffle.
The Opened Bosster Pack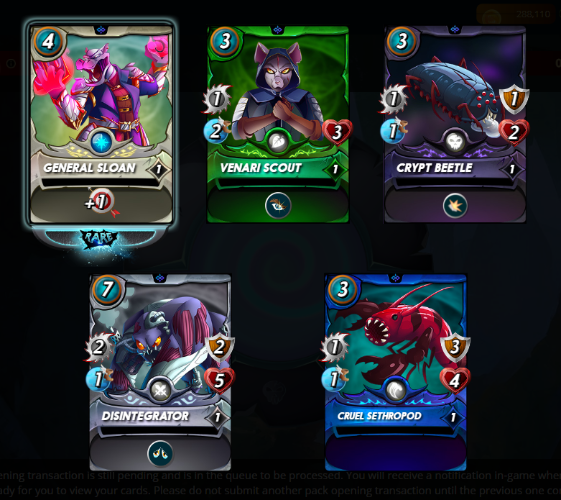 ---
Crypto Shots $50 Giveaway
Lately I have been introducing you to a new blockchain game known as Crypto Shots. This game is played on the WAX network but has plans for HIVE. The Crypto Shots game was created by the HIVEN known as @marcocasario. I'm of the opinion that if we are going to be playing fun blockchain games than why not a fun blockchain game that has been created by our fellow Hivens. Two Weeks Ago we offered up $80 in Free Crypto Shots assets and this week we have another $50 asset to provide the winner of this giveaway. I would highly encourage you to click the Two Weeks Ago highlighted link as its full of Crypto Shots information. Instead of going over that again I will highlight some of the recent and upcoming updates.
v0.3.0 of Crypt Shots 3D game is LIVE !! 💥
---
Crypto Shots Changes Introduced:
---
🦜 - if you have the TEKNOPOLLY NFT, you can now enjoy 10/15/20 seconds of immortality every time you start a match depending on the difficulty level!
---
🔍 - if you have the GENERIC SCOPE NFT, you can now right-click to aim
---
🔫 - you can now purchase the RIFLE NFT directly with your $BOOM in-game rewards, using the in-game marketplace
---
❗ - The trial that allowed you to play only with one Base Gun is over. As per whitepaper, to play now you need the 3 BASE NFTs: 1x Base Gun, 1x Base Ammo and at least 1 character.
---
⚠️ - Rewards have been adjusted so that the EASY mode gives you 17% less reward for every kill and the HARD mode +17% MORE.
---
The items mentioned above can be found in the Drop that is still live:
https://wax.atomichub.io/drops/88648+88647+88649+88650
---
What's coming next?
(maybe even as early as tonight)
---
The RARE CHARACTER will allow you to have a life bar that is 30% longer 🏥 The faulty spawn point that made you fall in the void and die has been fixed. But sometimes that troll of Teknopolly may still decide to spawn you on the roof of the training level! 😅 But there's some good news... starting from the very next release, if you have the TELEPORT DEVICE you will always be teleported in the room with the weapons! 😎 💥
---
DEVELOPMENT PLAN:
In the next few days the remaining NFTs will be integrated to reflect what is in the !whitepaper (by Sunday? It's just an estimate! 🙂 )
---
Right after that [SCOLARSHIPS; ie. rent your accounts] (ETA: March 6th)
---
Support for MOBILE BROWSERS (ETA: March 13th)
---
Integration of one of KRYPTON's NFT's into B-otto (ETA: March 20th)
---
Release of LEVEL 1 of our game!! 😱 (ETA: March 27th)
---
HIVE NFTs integration will most likely occur in parallel (new dev)
---
Readers: When $ 50 Giveaway :)
Ok my impatient friends. The giveaway for the $50 Crypto Shots asset will be like most my giveaways, easy and pain free to enter. But before I tell you how to enter lets take a look at what you will be winning (3D game Advanced Pack Medium"; currently sold for $50 in WAX).
Check Out the $50 Crypto Shots Asset Link Below
https://wax.atomichub.io/explorer/template/crypto4shots/444822
This is the NFT Sale link:
https://wax.atomichub.io/drops/88648+88647+88649+88650
The XL and L packs sold out in just 0.5 seconds. The other packs are on sale only until Friday night EST (an increase in sale length is being looked into at current time but there are no guarantees that will happen). Now lets go over how to enter the $50 Crypto Shots giveaway. All you need to do is let me know you would like to win this Crypto Shots asset and provide me with your WAX address when doing so. You can do this in the comment section below. You can enter both the Chaos Legion Card giveaway and the Crypto Shots $50 asset giveaway if you so choose to. A random generator will pick the winner. The timing of your comment will determine your ticket number.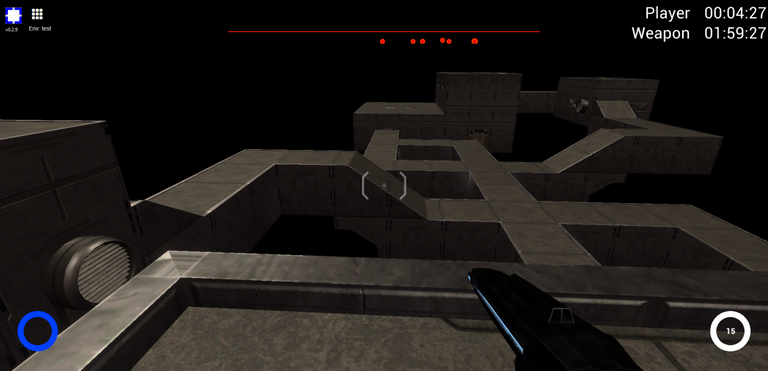 ---
Crypto Shots Hive Plans:
Integrate some HIVE NFTs
Give prizes in HIVE to users playing their Discord game.
Issue their own Hive-Engine token and let users decide which token to earn while playing (both?)
Allow users to link their Hive account to the 3D game and weekly auto-post into the Crypto Shots Hive community a screenshot of their inventory and game stats (player level, last level completed, inventory, average play time, average score, ect.). User will also be able to add any additional text that they want to their post before it's published.
---
---
WHITEPAPER:
https://peakd.com/hive-190697/@cryptoshots.nft/crypto-shots-whitepaper
---
CRYPTO SHOTS COMMUNITY:
https://peakd.com/c/hive-190697/created
---
SOCIALS
Twitter: https://twitter.com/cryptoshots_nft
Discord: https://crypto-shots.com/discord
---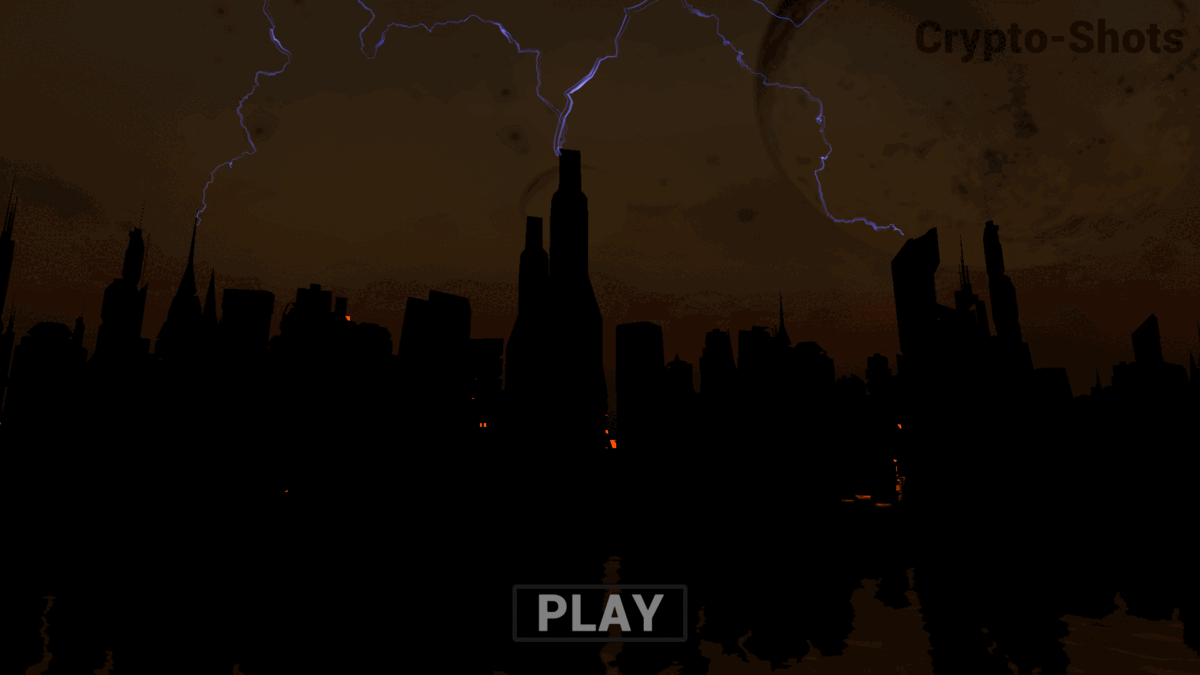 ---
Posted Using LeoFinance Beta
---
---