The Lucky One Giveaway Winners ~ Plus an Epic giveaway!

Hi Everyone!
Silentwill is here for another card giveaway for Splinterslands. If you don't know yet, it is a trading card game that let's you earn NFTs while you enjoy playing its strategy-based gameplay.
But first, the previous giveaway is overdue and we will also announce the Lucky Ones winners here. For that giveaway, the question was "How many regular foil legendary cards did I pull from the first 50 Chaos Legion packs I opened?"
So, I pulled Djinn Muirat, another Djinn Muirat and Chaos Dragon in the same pack, Quix the Devious. Ifrit Rising, Fungus Fiend and Scorch Fiend.
So the correct answer is...7!
A lot of you were close and some were able to guess too that I also got 2 Gold Foil Legendaries which gives me a total of 9 Legendaries in 50 packs, but only four got the correct answer and since there were 4 cards up for grabs, each of you won a card! However, 3 of you chose the same card, so I did a wheel spin on who got to take it home and to determine which cards the other two would get. Here are the results:
@zcyther0 Congratulations you picked the Scavo Hireling and its yours!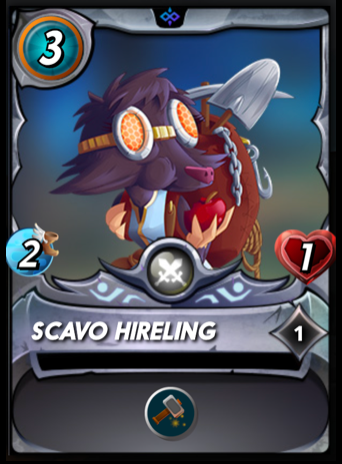 @stekene was the first to pick Disintegrator and gave the correct answer so you're the first spin and you got what you wanted! Congratulations!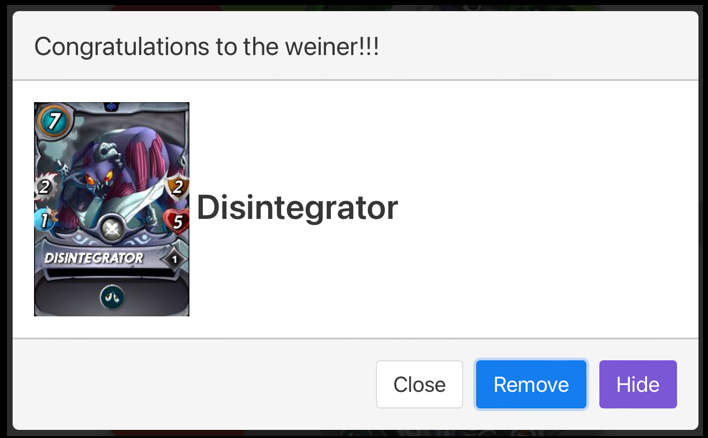 @indignantgerald also picked Disintegrator but it was won already so in your spin you instead won the Radiated Brute! Gratz!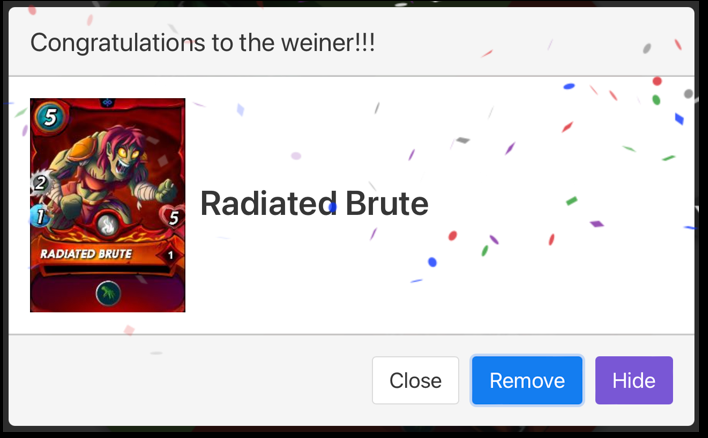 @kramlyn12 was the the last one who gave the correct answer and also picked Disintegrator, he got to take home the remaining card Ifr- oops, I mean, Mycelic Morphoid. Congrats!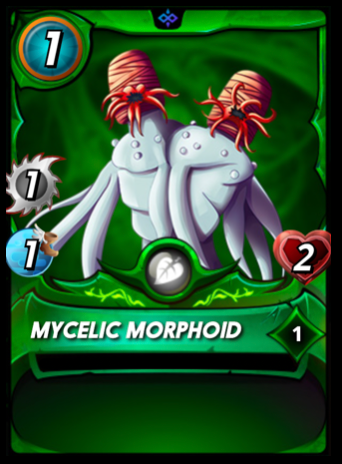 Now let's move on! Today I pulled a Gold Foil Forgotten One which is one of my favorite cards in the Chaos Legion set. He is my third Gold Foil Epic CL card and to celebrate, our next giveaway is for an Epic card.
To join, please
(1) give a follow so you'll be updated to other giveaways, and provide Ur a username if different from here,
(2) guess or research which one of the Gold Foil Epic reward cards below did I pull most recently (hint: it's just this year and may still be recorded somewhere. There's also a hint in the first bullet point.)
(3) upvote and re-blogs not required but appreciated. Thank you.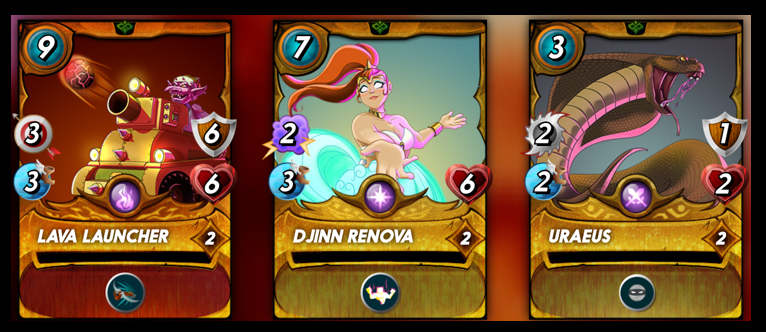 The winner will be selected randomly from those who are able to give the correct answer and will win a Regular Foil copy of that Epic card next week.

Good luck!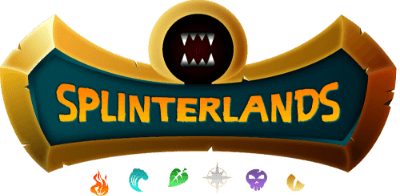 Not playing this awesome game yet? Sign up to Splinterlands now!

Join the futureDECscord discord for more giveaways.



---
---