Free Card Giveaway#32 Rune Crafter!!!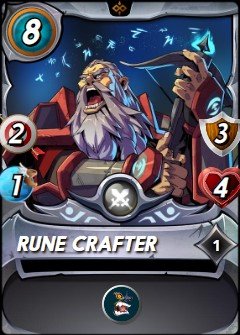 I'm giving away another 1 BCX Rune Crafter!
To qualify for this giveaway, post a reply to this post. Include your in game name if it's different from your peakd profile. Bots will be ignored.
After completion of the upvote window I will put your name into a free online randomizer to see who gets the Rune Crafter.
I'll decide on a card to give away next time based on the value of upvotes to this post. I look at the value of upvotes at the bottom right corner of my last post and divide that number by 4. That's the amount of HBD that end up in my wallet after the upvote window. My last post is showing 0.49 at the bottom corner right now, so 0.49/4 = 0.1225 I've been aiming for decent Riftwatchers cards recently and will generally pick something a little bit under that number. I would love to see one of these posts generate like 20.00 worth of upvotes so that I can give away a whole pack of Riftwatchers, or like 100.00 so that I can give away one of the new legendary summoners.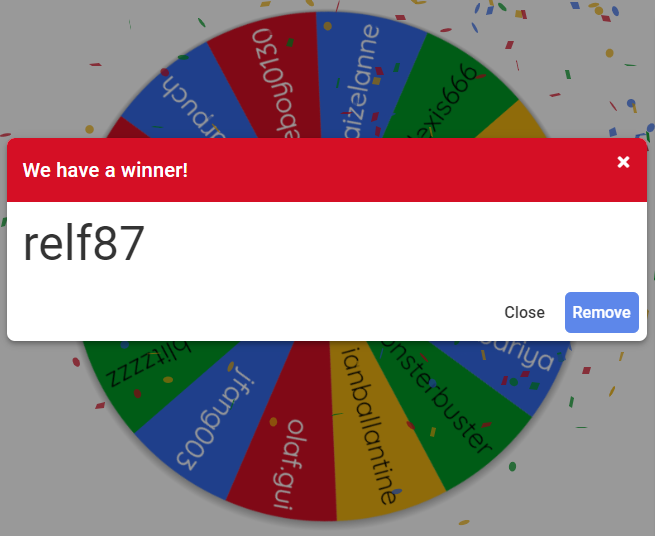 The winner of last week's Harvester is @relf87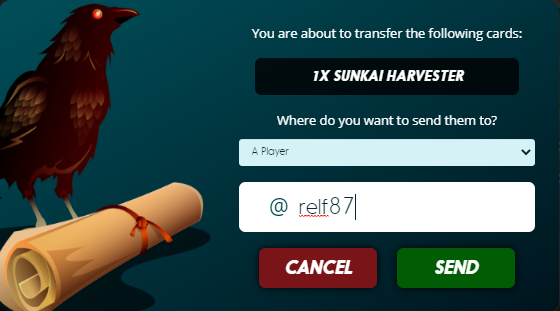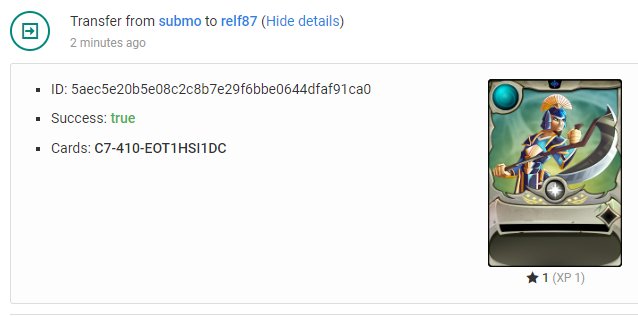 If you didn't win, better luck next time. Thanks in advance for your upvotes, replies and follows. Tell your friends if you want to see bigger giveaways in the future and by that I mean reblog this post. I'll see you in the game.
---
---