PIZZA Guild Brawl Report #10 - Consumed by Death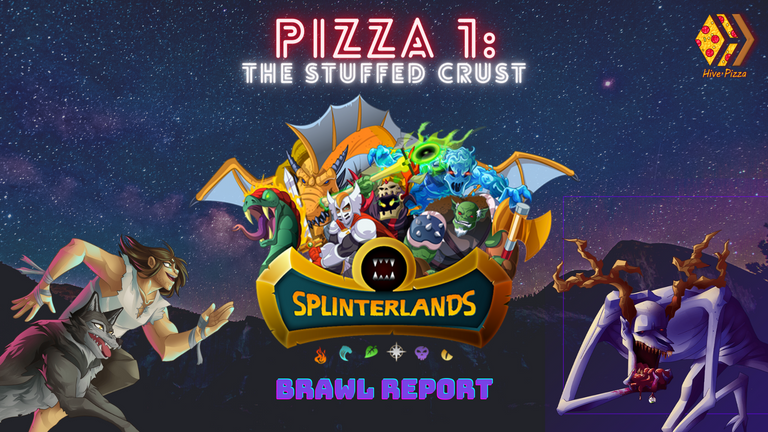 There's a lot to unpack here in Splinterlands these past couple of days. New Rulesets, up to 3 rules per fight, brand new soul bound Reward cards and the discontinuation of the previous Rewards. But since it came out today, I wanna take a quick look at the newest Legendary Summoner... Astral Entity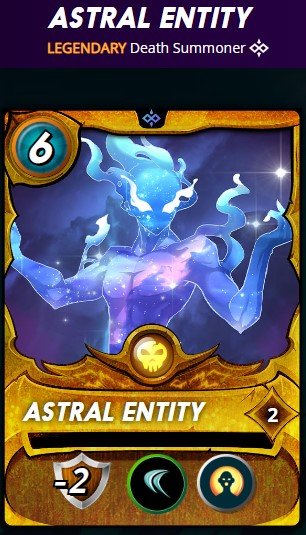 Yet another extremely lucky airdrop for me. This being my 3rd GF Legendary Summoner I've received from these airdrops. At least I know my luck is going somewhere in Splinterlands.
First off, I love the art for this Summoner and wish more of it fit into the frame of the card. To me, it just gives off the feel of an evil Entity, which is just so fitting for a Death type summoner.
It comes with -2 shield, nullifying the protect type monsters out there and outclassing some of the Chaos Legion summoners with +1 shield like Kelya and Rathe. Then you have Resurrect, which to me I imagine a Necromancer raising warriors up from the dead. You can't get more "Death" appropriate than that. Finally, and most intriguing to me is dodge. If you take a monster like Riftwing, with 4 Speed, Flying, and Backfire and now add dodge to it? You've got a monster with 0 attack, that can just tear apart your opponent. That's just my initial thought. I can't wait to see what other combinations people will come up with.

Battle #1 - Win
Ruleset - What Doesn't Kill You / Reverse Speed / Heavy Hitters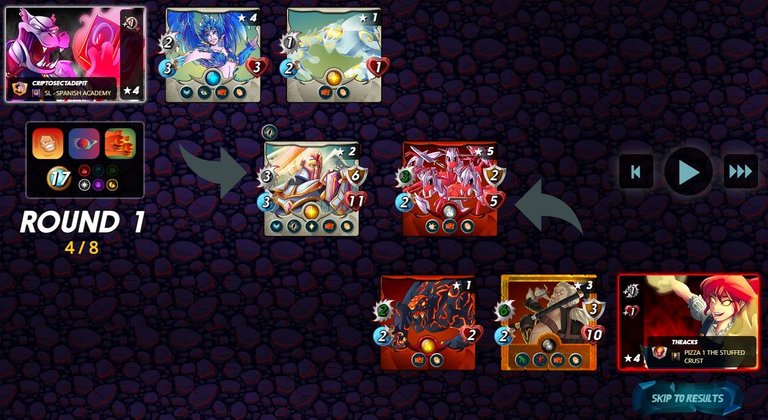 This is the first brawl with 3 rulesets but that 17 mana really limits my options here. I decided to go with Tarsa and go heavy on the attack, led primarily by Chimney Wallstop. Why put my hopes in Chimney? Well other than his massive attack to start (Tarsa boosted at 6), he has reach. Reverse Speed and Rage don't play well together for these tanks and you see that when Uriel takes damage, his speed jumps up to 5 which is no good in Reverse Speed. Chimney, on the other hand, is better protected and stays out of harms way. Once Chimney Wallstop finishes off Uriel, this match is over. One thing to note here, you'll notice Chimney's speed drops after killing Uriel, that won't be the case anymore moving forward. Bloodlust will increase speed no matter what, including in Reverse Speed rulesets.

Well, that's it. One and done for me. This is the first time I've had this in Tier 2 other than in a GF fray. This likely means more guilds are moving up into Tier 2 but aren't yet full. It's a lot of pressure only having 1 fight though. It's your only chance to get your guild points for the team rankings and I'm glad I came out on tope here.
If you or someone you know is looking to join us in the Pizza Guilds, we are looking for active members. Come check us out on discord (link below) and we'd be happy to talk about adding you to one of our 6 guilds.
In the meantime check out some other Pizza guild Brawl Reports:
PIZZA 1 - The Stuffed Crust
@kqaosphreak - Brawl Report #67 Grab a Slice of Pizza
@edskymiguel - PIZZA 1 The Stuffed Crust - BRAWL Report
@queenstarr - SPLINTERLANDS SOCIALMEDIA CHALLENGE : BRAWL + STAKED SPS + REWARDS
PIZZA 2 - The Deep Dish
@relf87 - Guild Brawls With Pizza 2 - Knocked Off The Podium
@blitzzzz - Splinterlands Brawl Report:My 72nd Brawl Report with PIZZA 2 The Deep Dish Guild
@vaynard86 - Social Media Challenge: Splinterlands Weekly (Jan 20 - Jan 26) + Brawl Report
PIZZA 420 - The Calzones
@candnpg - Splinterlands — Social Media Challenge and Brawl Report
@pulubengdugs - PIZZA 420 The Calzones Brawl Report # 4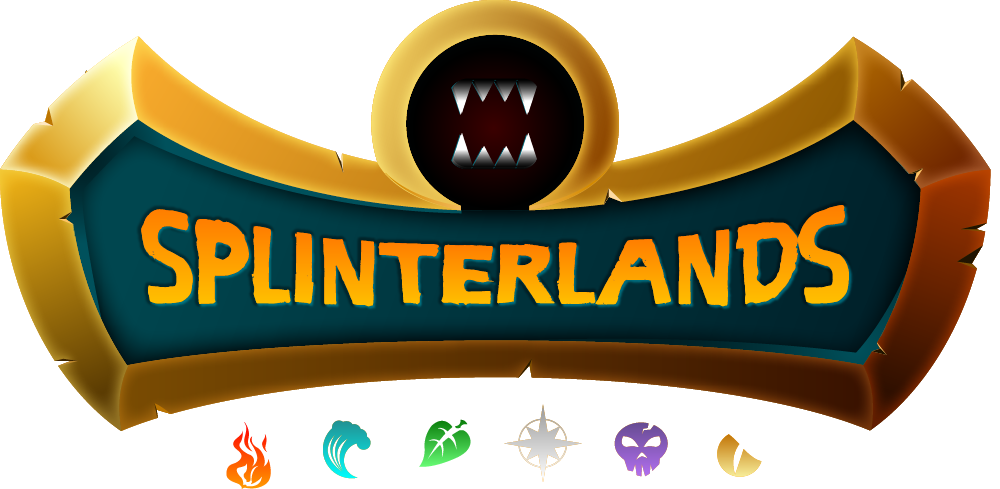 New to Splinterlands? Use my Referral Link here. After you purchase as Spellbook, I will send you 500 dec and delegate some cards to help you get started.
Splinterlands is a collectible card game using blockchain technology where your Summoners and Monsters (Splinters) participate in 1v1 battles.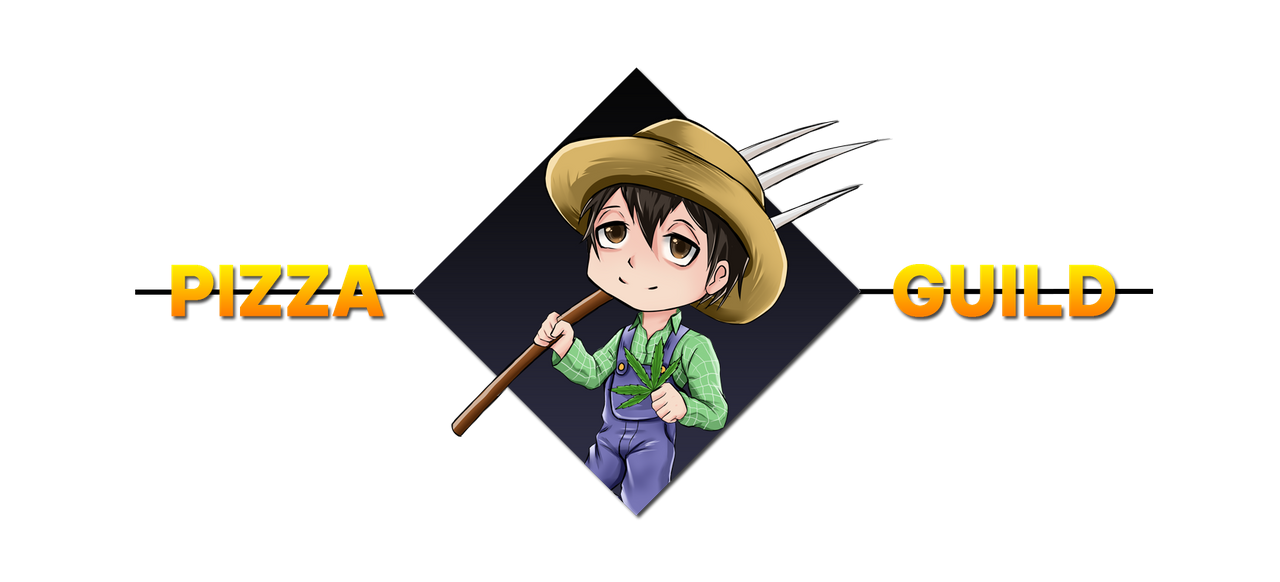 Join us on the
HIVE.PIZZA Discord
. You'll find a diverse community of gamers, musicians, artists, and crypto enthusiasts. There's weekly giveaways, competitions, trivia nights, and Scholarship Programs.
Posted using Splintertalk
---
---