PIZZA Guild Brawl Report #5 - SPS Rewards Are Here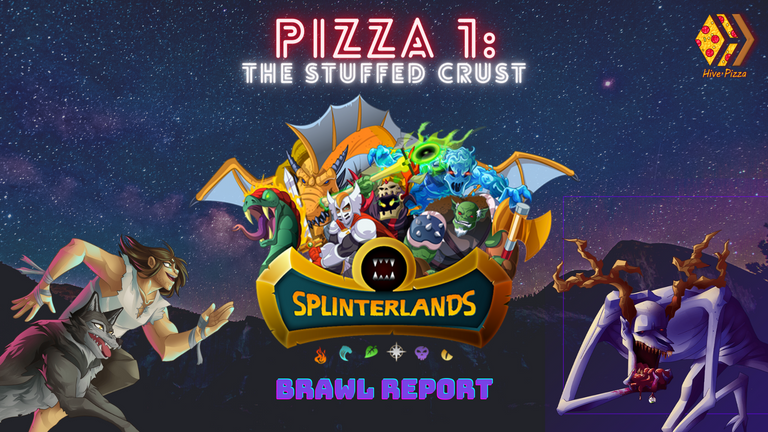 I wanted to do a brawl report last week with the real introduction of SPS rewards for Guild Brawls; however, due to time restraints and some moderate medical issues, I had to wait until this time around. In the first go around, we finished #2 overall in our Tier 2 Brawl and brought in 23.247 SPS. This week, we didn't do quite as well, finishing #5 overall, but received a respectable 16.851 SPS. Now I do expect that we perform better overall as a group and that we'll finish top 3 more consistently, but I also understand that everyone has bad days as long as we learn and grow from our losses.

Battle #1 - Loss
Ruleset - Fire & Regret / Even Stevens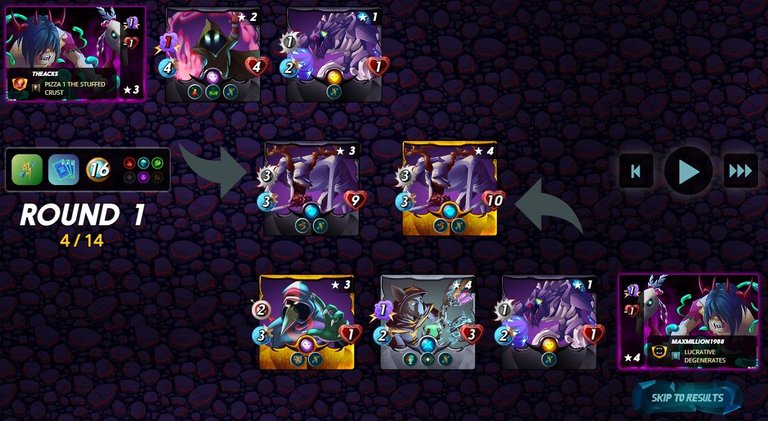 This was simply a case losing out to leveled cards. Higher summoner level = higher level monsters all around. Just gotta keep growing my deck. Only took 2 rounds.

Battle #2 - Win
Ruleset - Stampede / Close Range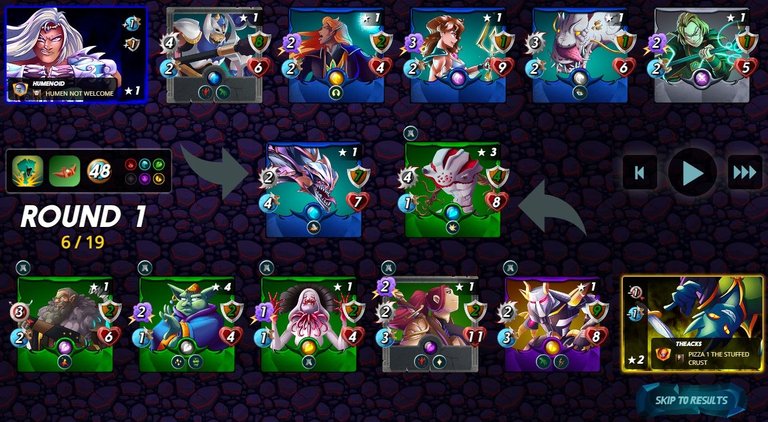 Although Obsidian was blocked in this fight, I worked around that roadblock using my dragon summoner Quix to get access to use Quora. Then Quora does what she does. She healed and built up power to overcome the opponent. This was done in 6 rounds.

Battle #3 - Win
Ruleset - Earthquake / Even Stevens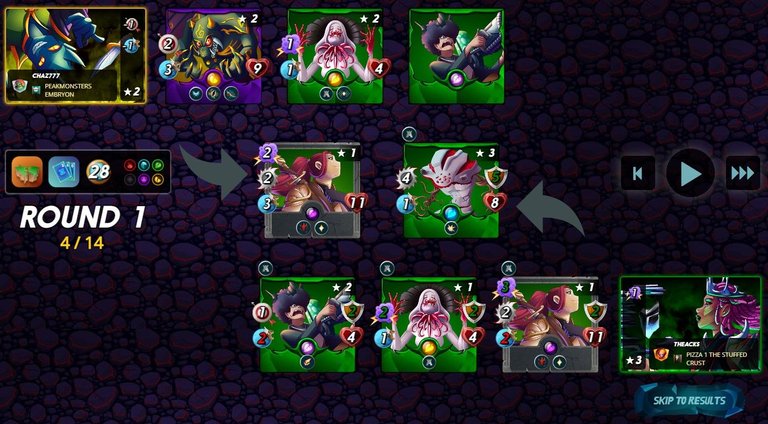 Well, my opponent did exactly what I did in my 2nd match, using Quix to access Quora since we banned Obsidian. However, I played my own Quora, paired with Obsidian for the magic boost. My Quora outlasts and outshines in 5 total Rounds.

Battle #4 - Win
Ruleset - Equalizer / Close Range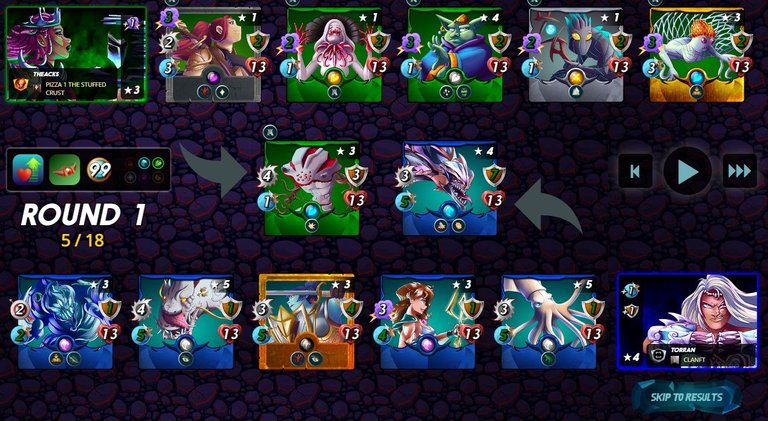 Yes, yes, I play Quora/Obsidian here and she survives yet another fight, but the real difference maker here in the match is something as simple as shield/speed vs. magic. Their monsters cannot defend against the magic onslaught despite being shielded and having the speed advantage. The high mana made for a long, drawn out fight however. This one took 8 rounds to decide.

Battle #5 - Loss
Ruleset - Counterspell / Stampede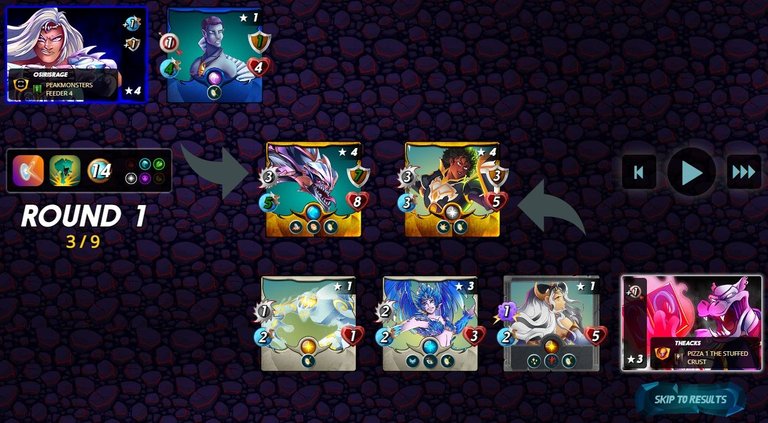 Sometimes you're up against a stampeded and just get bowled over. Diemonshark with rage can be extremely tough because once it takes some damage, that speed goes way up. My guys gave in after 5 Rounds


Battle #6 - Win
Ruleset - Back to Basics / Stampede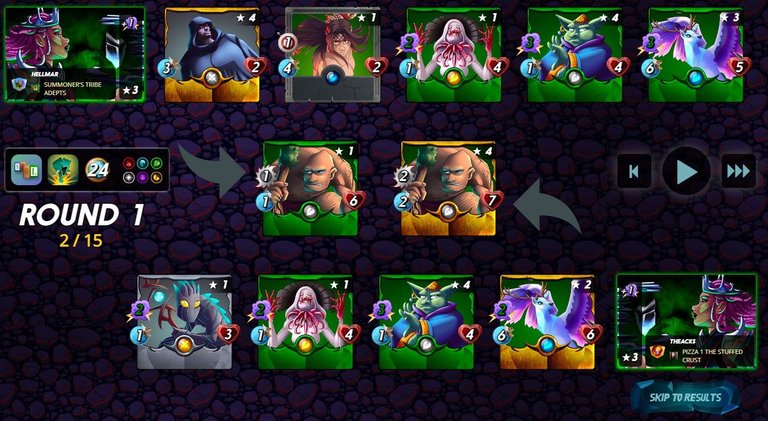 The horror! Playing Obsidian without Quora? Well with Quora having no heal or bloodlust and having a high mana cost, it made sense not to thrown her out into the fight. This allowed me to have more overall damage, spreadout than if I had used her and it paid off. This fight was over in 3 Rounds.

Battle #7 - Loss
Ruleset - Weak Magic & Little League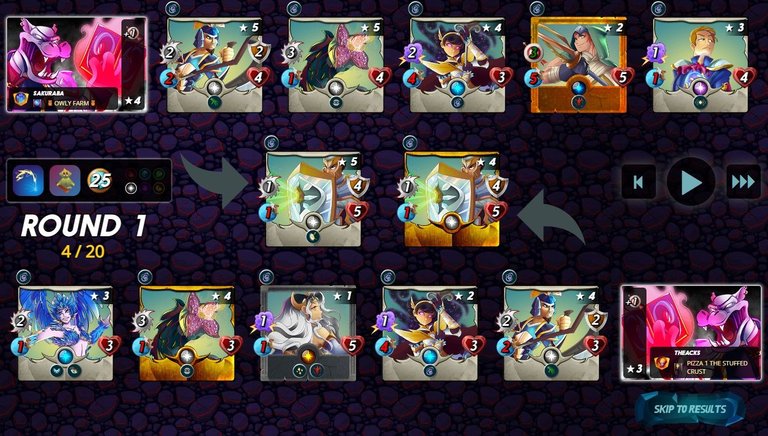 Well, I start the brawl being outleveled, and I end it being out leveled. Sometimes being 1 level higher makes all the difference. This was over in the 3rd Round.

So after all that I end the day 4-3. We've got some things to work on, and I'm already looking into building my deck further.
If you or someone you know is looking to join us in the Pizza Guilds, we are looking for active members. Come check us out on discord (link below) and we'd be happy to talk about adding you to one of our 6 guilds.
In the meantime check out some other Pizza guild Brawl Reports:
PIZZA 1 - The Stuffed Crust
@kqaosphreak - Brawl Report #55 Social Media Challenge, Swimming with the Pizza!
@edskymiguel - Pizza Guild Brawl Report
@funnel - Splinterlands Brawl Reports 2 Pizza 1 The Stuffed Crust
PIZZA 2 - The Deep Dish
@shauner Shauner's 44th Splinterlands Brawl Report - PIZZA 2 The Deep Dish Guild
@relf87 - Guild Brawls With Pizza 2 - Champions Again!
@blitzzzz - PIZZA Brawl Report : My 59th Brawl Report with PIZZA 2 The Deep Dish Guild
@vaynard86 - Social Media Challenge: Splinterlands Weekly (Nov 18 - Nov 24) + Brawl Report
PIZZA 420 - The Calzones
@candnpg - Splinterlands — Social Media Challenge and Brawl Report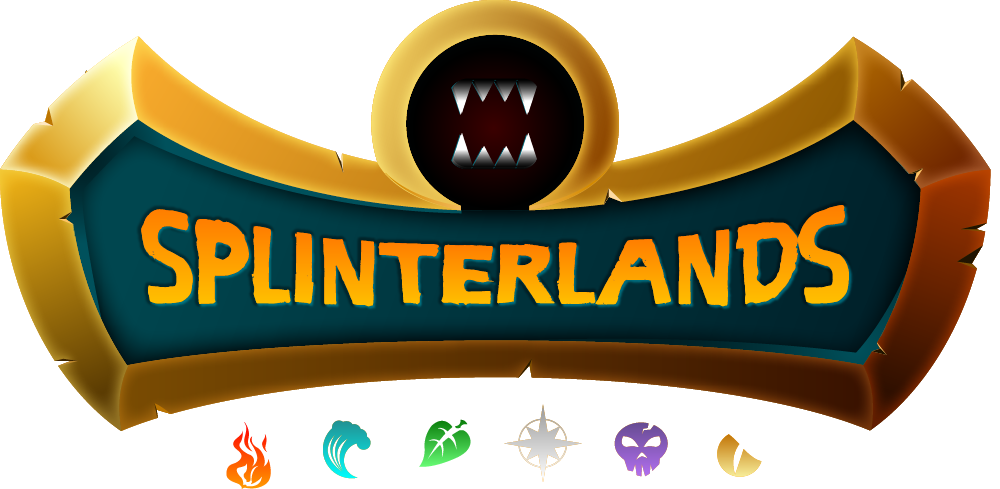 New to Splinterlands? Use my Referral Link here. After you purchase as Spellbook, I will send you 100 dec and delegate some cards to help you get started.
Splinterlands is a collectible card game using blockchain technology where your Summoners and Monsters (Splinters) participate in 1v1 battles.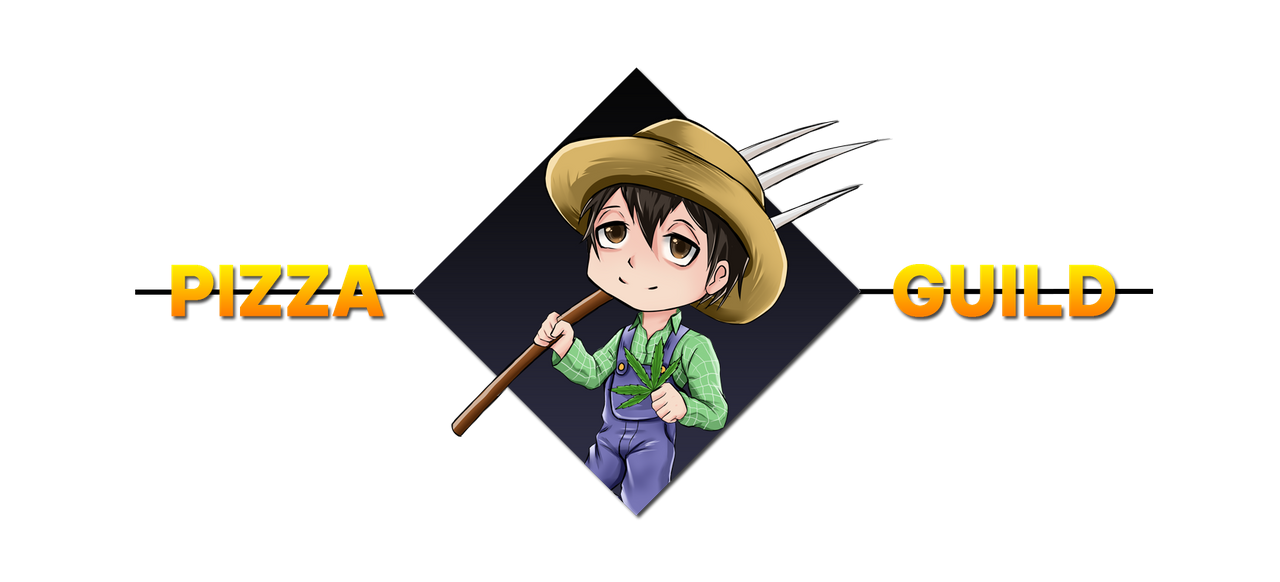 Join us on the HIVE.PIZZA Discord. You'll find a diverse community of gamers, musicians, artists, and crypto enthusiasts. There's weekly giveaways, competitions, trivia nights, and Scholarship Programs.
Posted using Splintertalk
---
---