PIZZA Guild Brawl Report #8 -The Guilded Age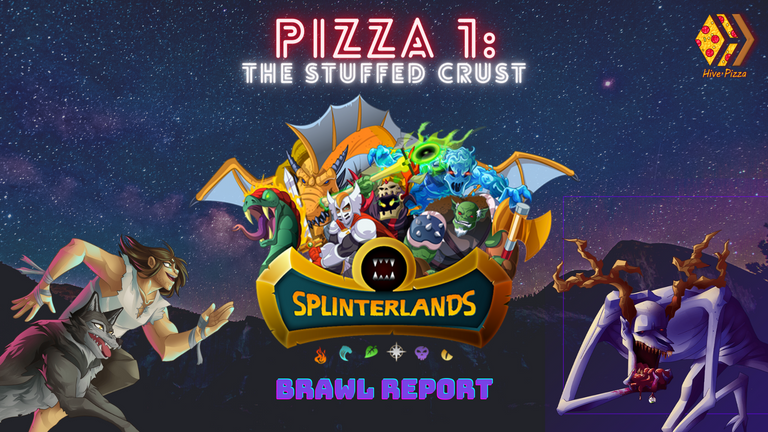 Welcome back to another round of Guild Reports for the Pizza Guild. I really tried to get a report out last week, and actually finished about half of it. But time quickly slipped away and so here we are with the latest Brawl.
Last week we saw the introduction of this holiday season's promo card: Arkemis the Bear.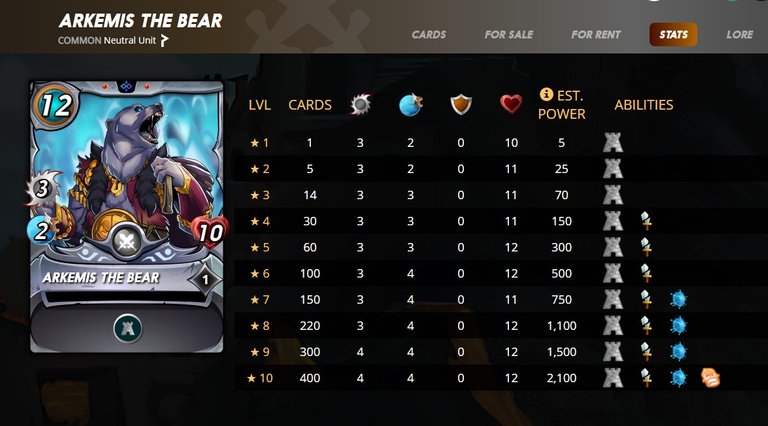 Arkemis is a common neutral card that sports the Protect ability right off the bat at Level 1. The high mana cost for this monster will really limit it's use; however, if you can swing the cost, he comes well equipped with 3 melee attack and 10 HP. Though he doesn't have a shield, Protect will provide that for him anyway, unless you have a Back to Basics or Unshielded Ruleset.
Where Arkemis really shines however, is at Level 4, where it earns the Halving Ability. If you haven't seen Halving yet, I'm not surprised. There are currently on 2 other Cards that have this ability. The first is Halfling Alchemist, another promo card that is an Epic Rarity who has Halving at Lv 1. the second is Trapp Falloway, a Gladius Card also of Epic Rarity who doesn't get it until Lv 4. What does Halving do? Well, each time the monster with Halving hits a target, it's attack is cut in half, rounded down. This can really change a fight, especially in those high mana battles where there's some real heavy hitters, and where you'd expect to see Arkemis.

This week, I moved over to the GF Bronze (almost) Modern Fray. This brought with it some interesting challenges. I don't have a full complement of GF cards, so many of my normal strategies needed to be tweaked just a little bit. I also rented a couple of summoners to fill gaps where I didn't have any of that type. So let's see how that all went for me this week:

Battle #1 - Loss
Ruleset - Stampede / Noxious Fumes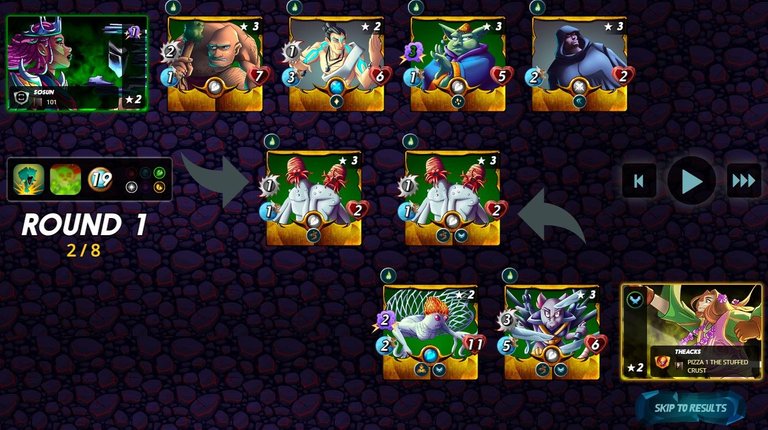 Unfortunately, I didn't have any GF monsters with Cleanse or Immunity that would help be eliminate the effects of Noxious Fumes. I decided to try my luck with fly in hopes that I could mitigate damage by increasing misses. My opponents healing got the better of me however, and I missed out on the win by 1 HP. This was all over in the 4th Round.

Battle #2 - Win
Ruleset - Earthquake / Taking Sides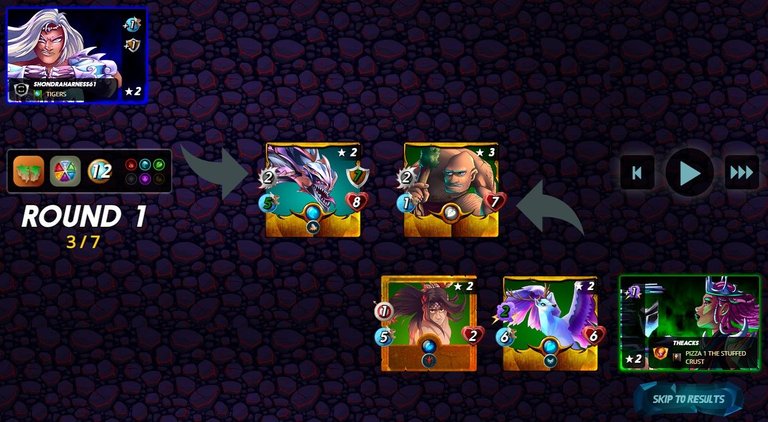 With the very low mana cap in this one and earthquake, you can either go with one large heavily shielded monster like my opponent does with Diemonshark, or you can try and outlast with Fly like I do with Regal Peryton. With Regal Peryton I also use Hill Giant as a meat shield while I chip away HP directly from my opponents Diemonshark. This does the trick and I win this one in 4 Rounds.

Battle #3 - Win
Ruleset - Fog of War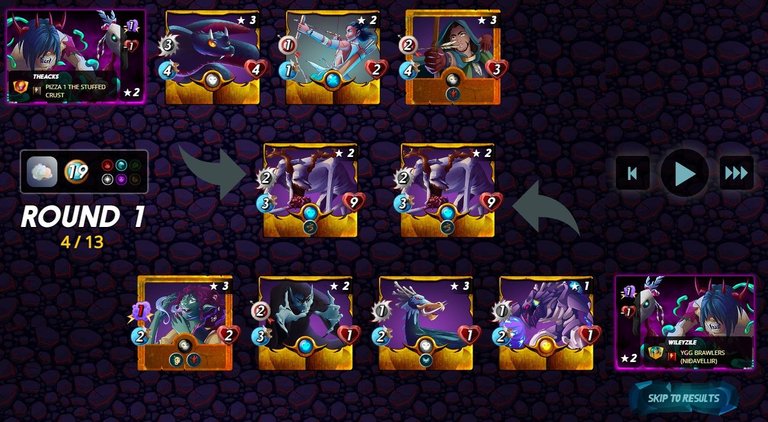 Although I won this one, looking back, it wasn't the best idea to play Silent Sha-Vi here because Fog of War prevents it from attacking. However, once my opponents Cursed Windeku is eliminate, my Whistling Damon has plenty of Bloodlust fodder to increase it's attack and can easily take out Witch of Warwick, despite building up her HP from Leech Life. This was over in 4 Rounds.

Battle #4 - Win
Ruleset - Silenced Summoner / Taking Sides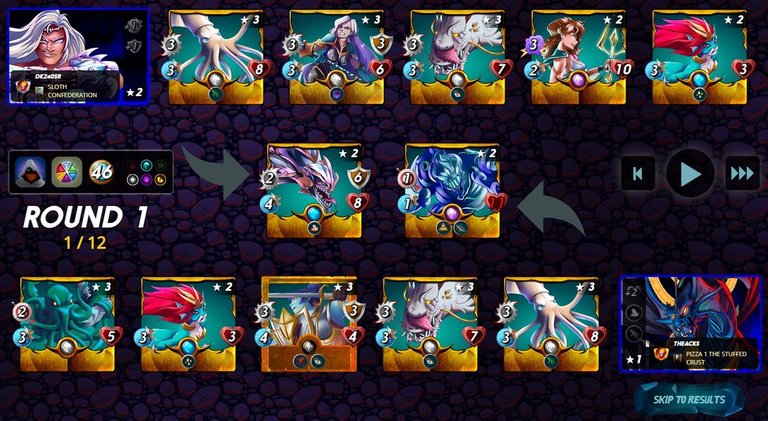 As I mentioned at the beginning of my post here, being in a GF Fray limits many of my normal choices in lineups, and this is one of those examples. With a higher mana limit, I know many of my heavier GF hitters are a part of my Water Deck. This means playing with Possibilus since I don't have a GF Kelya. I decide to use Wave Brood as my Tank, using Taunt to draw in attacks while Merdaali Guarding Heals. Then I have Deeplurker and Isgald Vorst using their Opportunity skill to pick off the lower health Monsters one-by-one. This plays out exactly as I had hoped; once Wave Brood is finally taken out, I've already elimitated their Merdaali and Lemell Refugee and Isgald's Bloodlust has already kicked in once. This one is all over in Round 5

Going 3-1 in my first attempt at the GF Bronze Fray is pretty good in my book. Overall, the guild finished in 2nd place and we increased the level of our Arena. Next step is to bump up our Guild Store.
If you or someone you know is looking to join us in the Pizza Guilds, we are looking for active members. Come check us out on discord (link below) and we'd be happy to talk about adding you to one of our 6 guilds.
In the meantime check out some other Pizza guild Brawl Reports:
PIZZA 1 - The Stuffed Crust
@kqaosphreak - Brawl Report #57 Social Media Challenge, Drawing in some Pizza!
@edskymiguel - PIZZA 1 The Stuffed Crust - BRAWL Report
@fletcher12314 - Fifth Brawl Report in PIZZA 1 The Stuffed Crust
PIZZA 2 - The Deep Dish
@shauner - Shauner's 46th Splinterlands Brawl Report - PIZZA 2 The Deep Dish Guild
@relf87 - Guild Brawls With Pizza 2 - Chimney Wallstop Dominates Reverse Speed Battles
@blitzzzz - Splinterlands & PIZZA Brawl Report : My 63rd Brawl Report PIZZA 2 The Deep Dish Guild
@vaynard86 - Social Media Challenge: Splinterlands Weekly (Dec 9 - Dec 15) + Brawl Report
PIZZA 420 - The Calzones
@candnpg - Splinterlands - Brawl Report
@bonehead752 - My Pizza 420 Brawl Report #2
@lucimorningstar - 420 The Calzones - The Pizza Gang Brawl Battle Report #03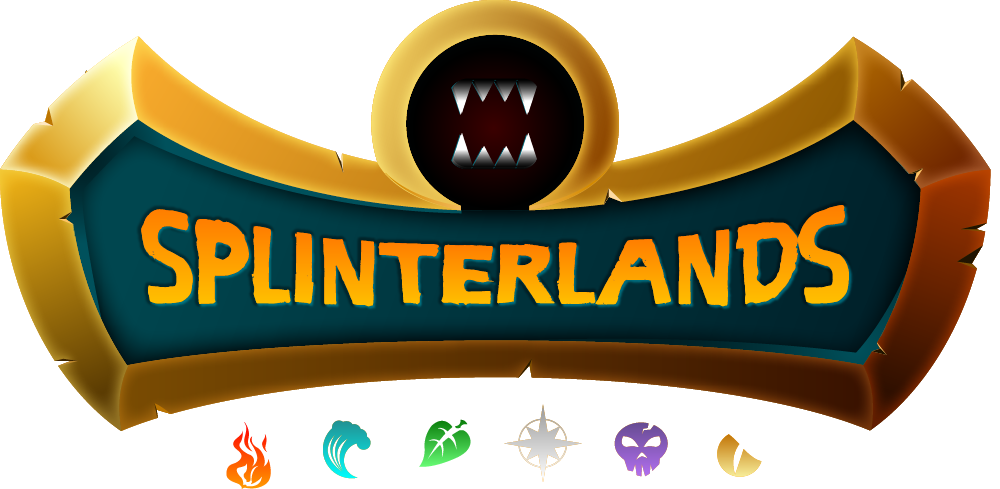 New to Splinterlands? Use my Referral Link here. After you purchase as Spellbook, I will send you 500 dec and delegate some cards to help you get started.
Splinterlands is a collectible card game using blockchain technology where your Summoners and Monsters (Splinters) participate in 1v1 battles.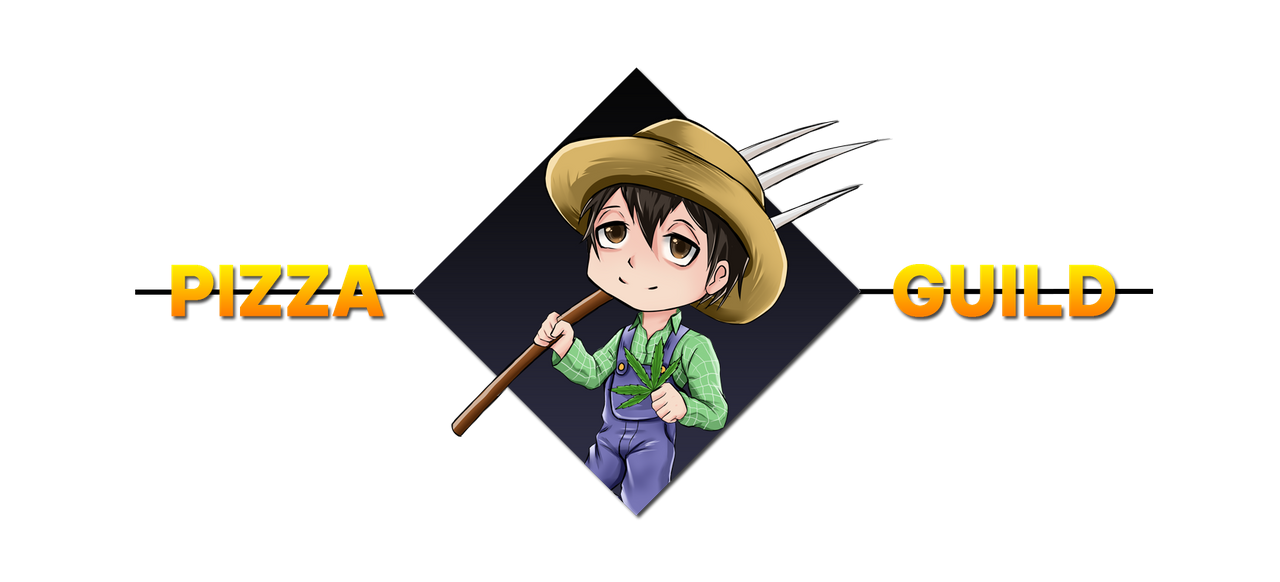 Join us on the
HIVE.PIZZA Discord
. You'll find a diverse community of gamers, musicians, artists, and crypto enthusiasts. There's weekly giveaways, competitions, trivia nights, and Scholarship Programs.
Posted using Splintertalk
---
---