Importance of Splinterlands power, season participation and my last season achievements || Splinterlands Social Media Challenge!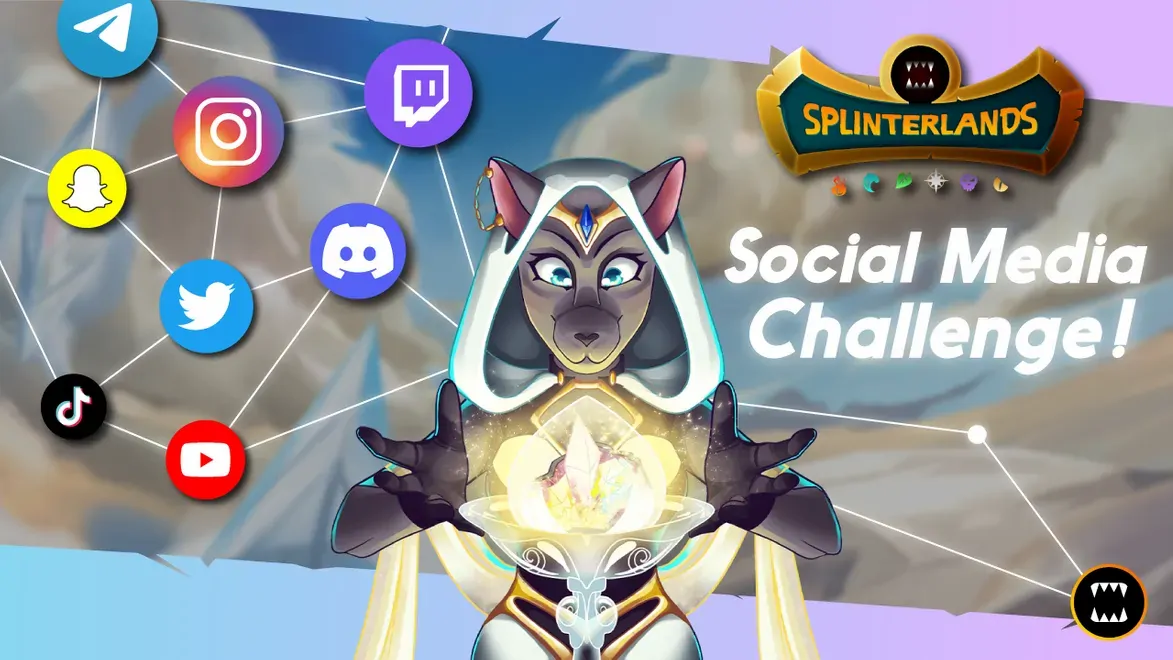 As-salāmu ʿalaykum !!
First of all much love and respect to all splinterlands friends and community. Today I am very happy that after a long season, I have unlocked Gold two Modern league at the end of the season.
This is my great achievement. I got a total of 71 season chests at the end of this season. When I unlocked all the season chests, I got a lot of monsters cards, Splinterlands SPS coin and various rewards.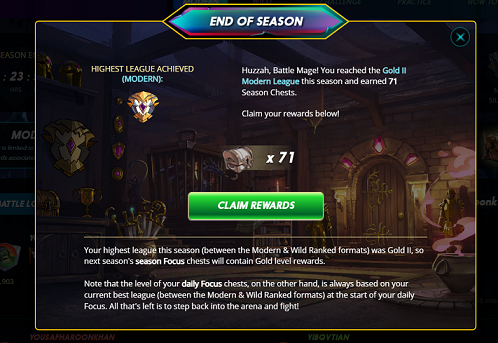 End of Season my reward
I will increase the level of my monsters with all these rewards. Currently my Splinterlands account power is 104,875. I can achieve Gold 1 rank league in every season with my power.
But today I want to inform our new splinterlands users about some important information. A few days ago a splinterlands user told me how he can increase the power of his splinterlands account.
Today I want to inform you about splinterlands power, because splinterlands power is very important. If you want to be a successful splinterlands user then every user must increase their splinterlands power.
When the power of any user is high, he can achieve maximum league before the end of the season.
But many new splinterlands user don't know about splinterlands power season and splinterlands power. Today I want to brief you about these two reforms.


---
In the Splinterlands NFT game, a season refers to a period of time during which players can compete in battles and earn Season chests rewards based on Splinterlands palyers performance. At the end of each season, splinterlands players are ranked and given rewards such as in-game currency, card packs, and exclusive NFTs. The duration of a season can vary, but typically lasts for 16 days.
Every splinterlands user has opportunity tTo participate in every season of the Splinterlands game, spllinterlands players will need to have an account and some cards. Once a user have those, a user can start participating in battles and can season chests rewards. it is very much necessary to know for every user that, to participate in the ranked battles, need to own a valid summoners. Each summoner has a different mana cap and also some summoners are able to use certain type of monsters and spells.
there are many way to earn reward from splinterlands game if a user can not take participate in season then they can also take part in tournaments and other events, which can offer additional opportunities to earn packs,splinterlands coin ,DEC .

---
In the Splinterlands game, Splinterlands power refers to the overall strength of a player's collection of cards. It is calculated based on the combined values of all the cards in the player's possession, including monsters, summoners , and abilities.
Splinterlands Power is used to match players/user against opponents of similar strength in ranked battles. The matchmaking system attempts to find opponents with similar power levels to ensure that battles are competitive.
Splinterlands users can increase their power by acquiring new cards and upgrading existing monsters .
Each monsters has its own power value, and acquiring more powerful monsters will increase a player's overall power.
users can combine their monsters by using in-game currency or by combine them with other monsters . This will increase the monsters s power and make it more valuable.
Dear my friends ! i would like to say without any hesitation that Splinterlands is a fantastic NFT game that give offers a lot of opportunities for splinterlands user to earn rewards. Not only can players earn in-game currency, card packs, and exclusive NFTs through participating in seasons and events.
but they can also earn additional rewards through daily playing game and by holding the in-game currency, such as SPS and DEC. if a user stake SPS ,he can earn staking reward daily, and if a user hold DEC and can sell bull market. there are many way to earn money from splinterlands .
One of the great things about Splinterlands is that it's a very accessible game for players of all skill levels.
Even if you're new to the game, you can still earn rewards by participating in battles and leveling up your cards. And as you become more experienced and acquire more powerful cards, you can compete at higher levels and earn even more rewards.
i have great hope that my this post will bhe informative for all my new and old splinterlands players. thank you so much for visiting and reading my this post

I ACHIEVED HIGHEST LEAGUE IN LAST SEASON (MODERN)
Here are screenshots of the season chest reward I got at the end of this season. If you haven't joined splinterlands game yet then join splinterlands game today and increase your income. Join the Splinterlands today!"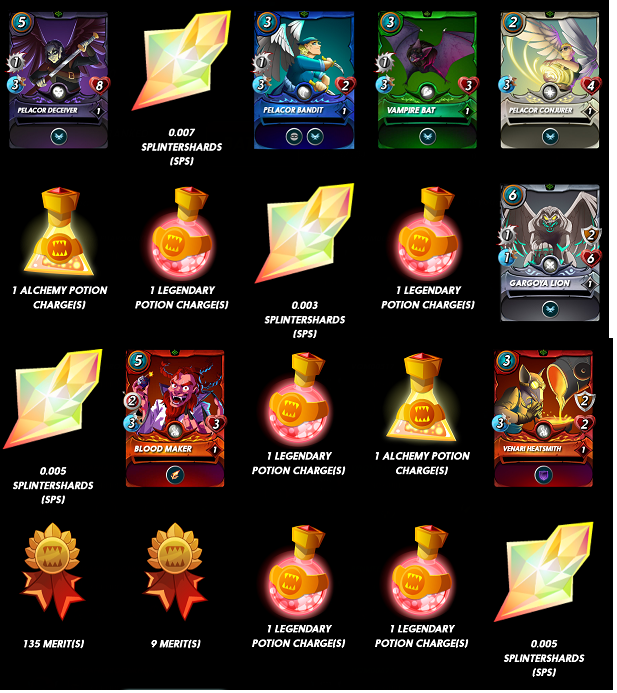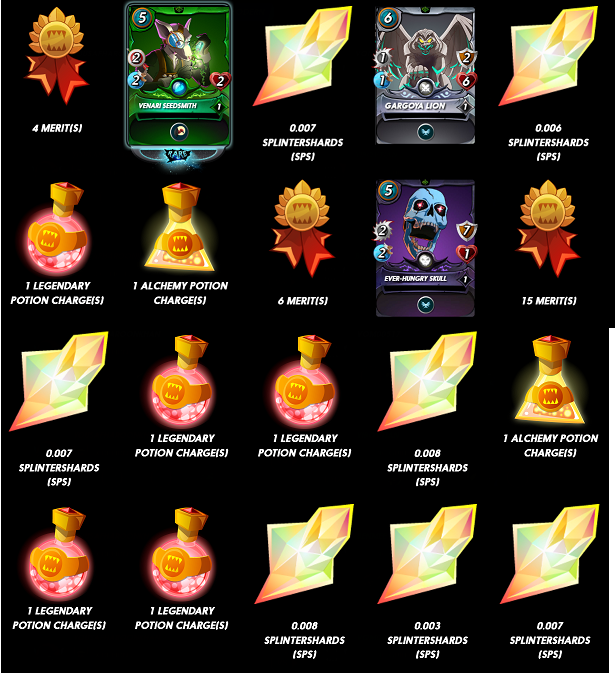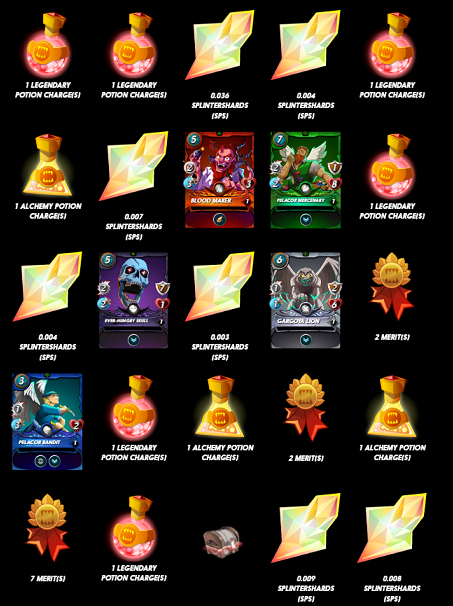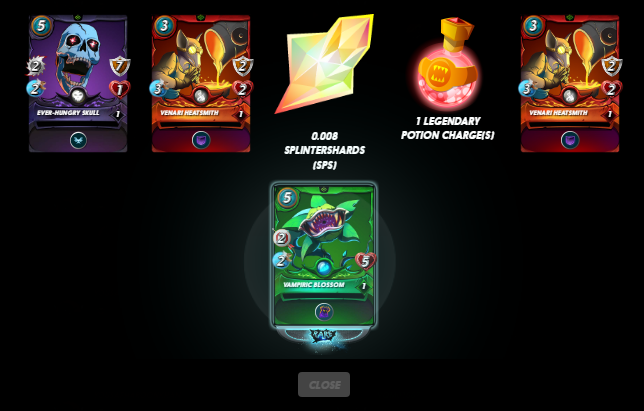 If you haven't joined splinterlands game yet then join splinterlands game today and increase your income. Join the Splinterlands today!"
---
@yousafharoonkhan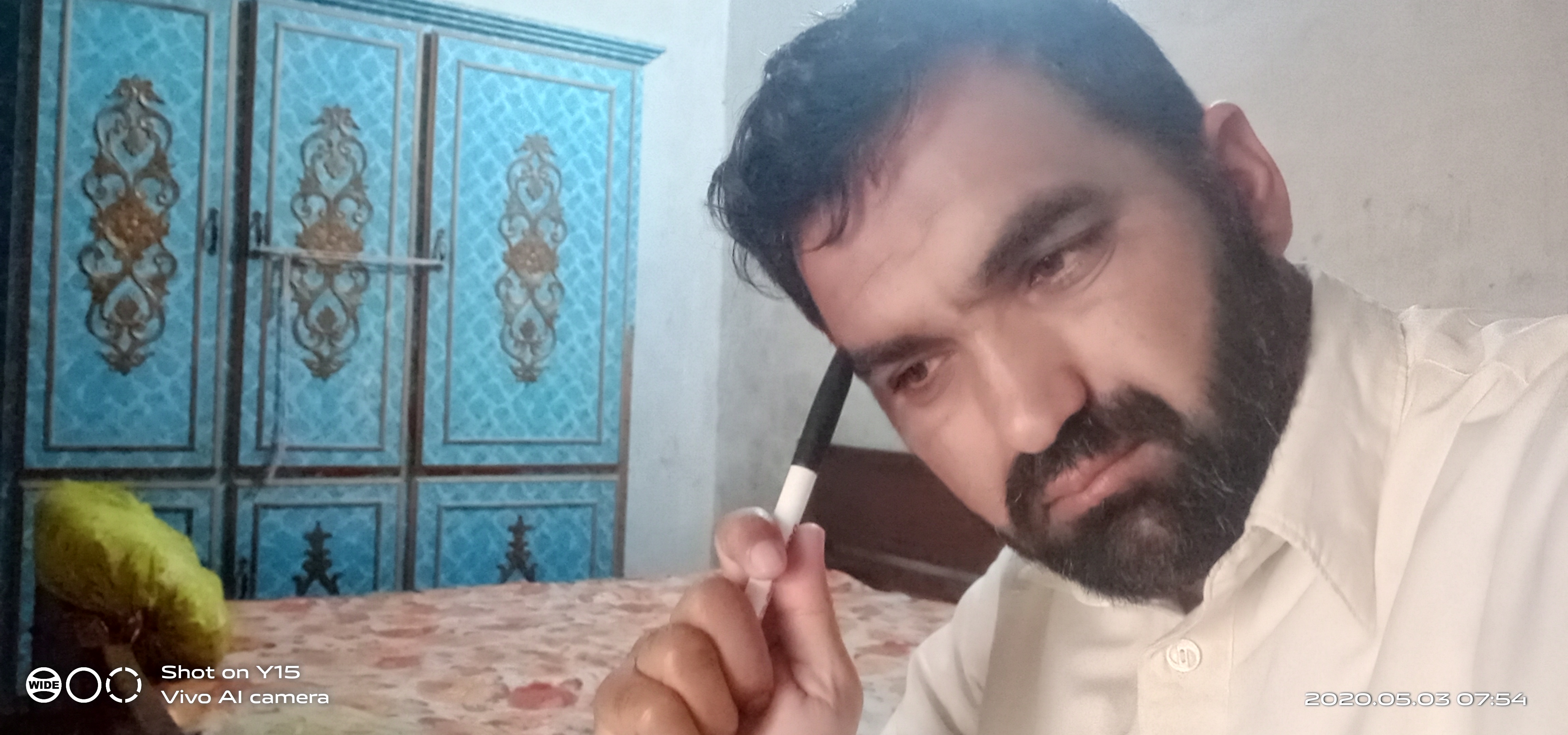 I'm Yousaf ,my profession is teaching, writing, i love food, travelling,photography and splinterlands gaming, and sportstalks and 3speak very much. i am using hive since 2017.

if you love to read about love, you want to get motivation , if you like #nature #thoughts #yousafthoughts #photography #food #love if you want to learn about #splinterlands gaming then follow my blog. you will find every text that will give you satisfaction to your soul, my purpose of every talk and text is to give you satisfaction, if you will read i will get satisfaction.

yousaf mean beautiful and thoughts mean thinking, feeling, so its mean beautiful thoughts, positive feeling, if you want to read positive thoughts or you want to write beautiful thoughts then use #yousafthoughts thank you very much for reading my post.
Subcribe my other social profile
Sign up Hive
Join Splinterlands
My 3Speak Channel
My Hive profile
My Dtube channel
My Twitter profile
---


---
---
---