NEW PROJECT DeFi - TOKEN-CURATOR 90% FeeBack - 5% distribution to PGM holders!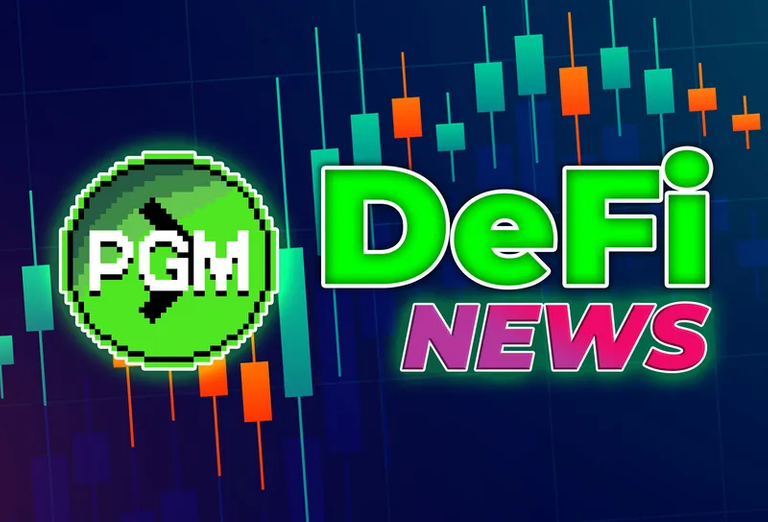 Hello all friends of the PGM community we have been testing for days now on the account
@token-curator account if everything was working for the best, and so far there don't seem to be any problems!
We are happy to announce PGM's new DeFi project, namely:
TOKEN-CURATOR!

This project will work in a very simple way, but first let's see which tokens we will be curating with this account!
TOKEN
All tokens, except for LEO, that talk and have their own gaming focused community, in fact we really believe in this project so we decided to invest quite a few dollars in it too!
Also, the THgaming project has helped us a lot by sending about 450k THG , 300k to @zottone444 and 150k to @pgm-curator in the form of a proxy!
This project will work like this:
The bot voting will start automatically after the @pgm-curator account is taken care of, which will continue to vote supported by precisely this account which will increase the value of your rewards!
What delegates earn
Delegates will get a FeeBack of 90% of the project income
What PGM holders earn
PGM holders with at least 500 PGMs in stakes will earn 5% of all token earnings each week, so from a weekly collection of all these tokens, all holders of at least 500 PGMs will receive a fraction of these tokens from the 5% pool
The more PGMs you have in your stakes the more you will earn!
---
This is a project that can only work well if you who have a lot of these tokens support this project , I personally have already delegated about 7K 1UP , 22K of SPT , 100K of THG and 1K of LEO to the account , so there will definitely be some 100% income , but the rest is up to you! Support this project by delegating these tokens and also go and earn quite a bit of $ from the weekly pool , as well as using the BOOST function of your own post , also go and earn from the votes we're going to give!
Translated with www.DeepL.com/Translator (free version)
---
---
---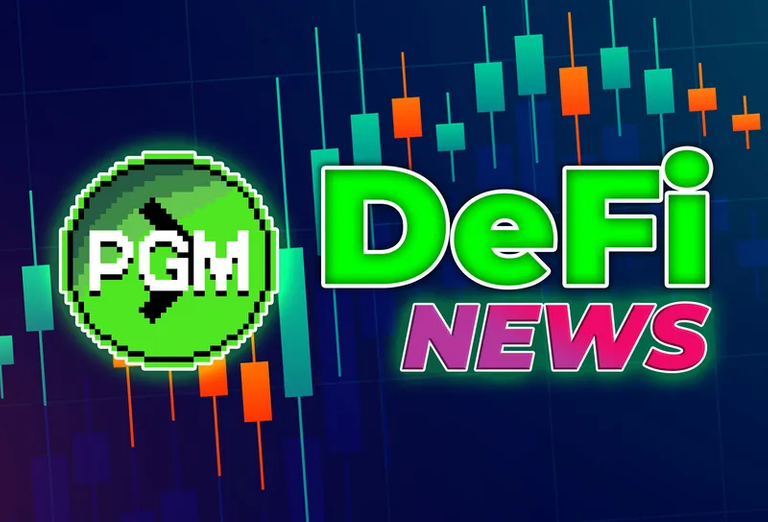 Ciao a tutti amici della community di PGM ormai da giorni stavamo testando sull'account
@token-curator se tutto funzionava per il meglio , e fino ad ora non sembrano esserci problemi!
Siamo felici di annunciare il nuovo progetto DeFi di PGM ovvero:
TOKEN-CURATOR!

Questo progetto funzionerà in maniera molto semplice ma prima andiamo a vedere quali token andremo a curare con questo account!
TOKEN
Tutti token , tranne LEO , che parlando e hanno la loro community incentrata sui videogiochi , infatti noi crediamo molto in questi progetto per questo abbiamo deciso di investirci su anche parecchi dollari!
Inoltre il progetto THgaming ci ha aiutato molto inviandoci circa 450 mila THG , 300k a @zottone444 e 150k a @pgm-curator sotto forma di delega!
Questo progetto funzionerà in questo modo:
Il voto del bot partirà in automatico dopo la cura dell'account @pgm-curator , che continuerà a votare supportato da appunto questo account che aumenterà di valore le vostre ricompense!
Cosa guadagna chi delega
I deleganti avranno un FeeBack del 90% degli introiti del progetto
Cosa guadagnano gli holder di PGM
Gli holder di PGM con almeno 500 PGM in stake andranno a guadagnare ogni settimana il 5% dei guadagni di tutti i token , quindi da una raccolta settimanale di tutti questi token , tutti i possessori di almeno 500 PGM riceveranno una frazione di questi token dalla pool del 5%
Maggiore sarà il numero di PGM che hai in stake maggiori saranno i tuoi introiti!
---
Questo è un progetto che può funzionare bene solo se voi che avete tanti di questi token supportate questo progetto , io personalmente ho già delegato all'account circa 7K 1UP , 22K di SPT , 100K di THG e 1K di LEO , quindi ci saranno sicuramente un pò di introiti al 100% , ma il resto dipende da voi! Supportate questo progetto delegando questi token e andate anche a guadagnare un bel pò di $ dalla pool settimanale , oltre che usando la funzione di BOOST del proprio post , andare a guadagnare anche dai voti che andremo a dare!
---
---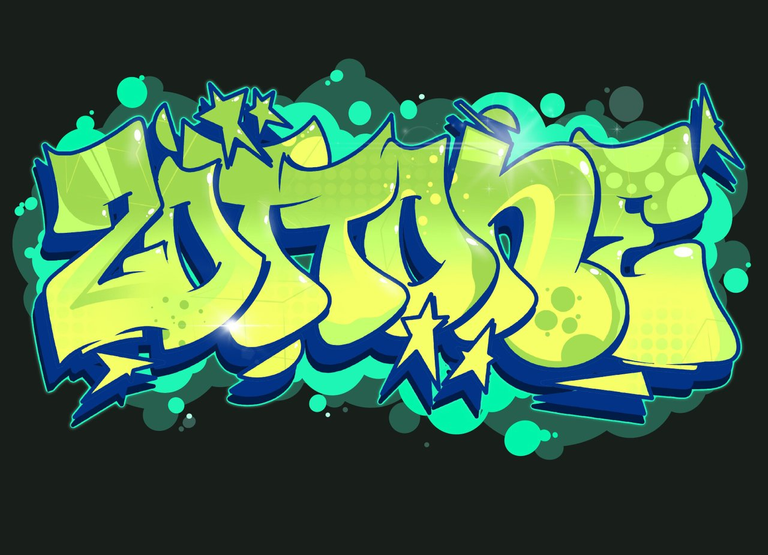 Follow me on
TWITTER ---> https://twitter.com/zottone444
TORUM ---> https://www.torum.com/u/zottone444
HYPPER ---> https://hyprr.com/profile/zottone444
NOISECASH ---> https://noise.cash/u/Zottone444
READCASH ---> https://read.cash/@Zottone444
BLURT ---> https://blurt.world/@zottone444
JOIN ON TELEGRAM ITALIAN GROUP ---> https://t.me/hiveitaly
FOLLOW HIVE ITALIA ON ---> Twitter -- Instagram -- Fecebook
photo by me / @hashkings /hive-engine
---
If you want to buy/sell Dcity cards with the PGM token from the NFTM.art shop click here
---
My private socials
Instagram---> ale_zotta_
Twitch ---> zottone
---
Links that may be useful to you for the PGM token
Buy it here
If you don't know how to buy the PGM token click here
If you want to know what projects we collaborate with, click here and here
If you want to become a sponsor of the project click here
joins the PGM discord server
FOLLOWE PGM ON TWITTER
Buy games by paying with hive-HDB-Pizza Token here @thebeardflex
To buy my microphone click here
To join my fortnite community click here
---
@jakkal
@c3r34lk1ll3r
@uggya
@brianhuang
@steem82868
@princekham
@myothuzar
@luizeba
@uthantzin
@thecuriousfool
@arpuch
@itharagaian
@token-thx
@solairitas
@thx.archon
@beeber
@hhayweaver
@tokutaro22
@mizuosemla
@mehmetfix
@agog
@hatke
@noblebright
@noctury
@mairapanelo
@dewabrata
@egistar
@stdd
@servelle
@suhlaing
@lxsxl
@forykw
@ana-maria
@kryptodenno
@r1s2g3
@bananasfallers
@blesker
@kojiri
@johnripper
@genming
@s3rg4
@urkanon
@dynamicrypto
@thaddeusprime
@tampilyne
@aweee
@ww-ww
@gr33nm4ster
@tanzil2024
@pousinha
@cpol
@krueger053
@new.things
@dksart
@kizunasport
@rzc24-nftbbg
@shikiphantom
@indiebandguru
@criptosectadepit
@xheadhunterz
@freed99
@adie44
@torran
@ydaiznfts
@emaxisonline
@michupa
@beeminer
@badpupper
@bokica80
@xykorlz
@heruvim1978
@zottone444
@isiksenpalvoja
@florenceboens
@davidxxl
@normos
@spt-shturm
@beemd
@roninrelax
@stea90
@ruralio
@imno
@andy4475
@atma.love
@maurojd
@benthomaswwd
@jonimarqu
@pablodare
@nane-qts
@lobaobh
@wazock
@clanft-bank
@mryoung1979
@dstampede
@curtis90
@pirulito.zoado
@edgerik
@gestion.alive
@flaxz
@bencwarmer
@bananofarmer
@felixgarciap
@yeckingo1
@hoosie
@mann0000
@vokus
@hive-143869
@vaynard86
@nyinyiwin
@koshwe
@davot
@nyimwa
@blitzzzz
@galdor100max
@mario89
@allonyx.ngs
@kraaaaa
@curatingunicorn
@darmst5339
@astrocreator
@from-mars
@nahueldare3627
@chaosbug
@chapelle
@mervinthepogi
@serhotest
@hafiz34
@amaillo
@elkingplayer
@cryptounicorn420
@dubble
@sissim72
@mad-runner
@femcy-willcy
@eustace-kidd
@barski
@metronet
@captainquack22
@gondek
@ravenmus1c
@chuiiiiiiii
@thedoc07
@thgaming
@henruc
@lolxsbudoy
@captaincryptic
@hutorou
---
---