Splinterlands Giveaway #31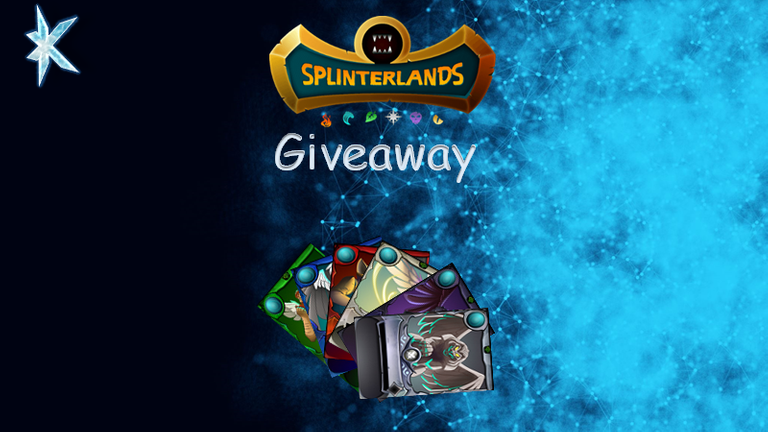 Hello fellow Hivians!
Quick update here: So the past 2-3 weeks I've been effectively priced out of playing in G3 but I awoke the other day and noticed that the auto-rental snagged me an awesome rental from comakid (a GF Gloridax Magus). I had previously been renting this card continuously but accidentally canceled it awhile back thus resulting in my price-out that I mentioned in my last couple giveaways. I feel so lucky to have been able to snag it again somehow and get back into pulling more of the awesome CL reward cards on a daily basis to run these giveaways.
Anyways, lets get on to the actual purpose of this post.

Giveaway Prize
Winner's choice of one of the below reward cards or 10 DEC. Although these reward cards are quite common they are awesome and surprisingly powerful, especially for newer players.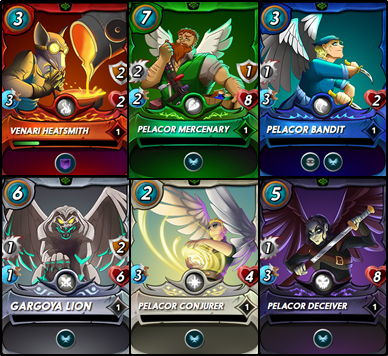 How to participate
Upvotes highly appreciated as they help me to continue hosting these but not necessary. Also not required but follow for future giveaways.
Leave a comment including the desired reward, the Splinterlands name the reward should be sent to, and your response to the below prompt.
Spread positivity in your life.
Prompt: Which of the new summoners is your favorite and why?
I will be using the Peakd Random Picker tool to select a winner which will be announced in my next giveaway post.
Previous Post's Winner

Past Participants:
@adulruna, @amaari, @amaillo, @cpol, @davideownzall, @dubble, @eii, @half-fast, @irisworld, @jdike, @maxgolden, @mmunited, @myothuzar, @odin-7, @pete5678, @protosphere, @relf87, @silver-edge, @squishna, @txracer, @yinmir

Disclaimers
Splinterlands images owned by Splinterlands. All other images and content owned by me unless otherwise noted.
Helpful Details
Monster Curator
For those of you that blog, consider delegating your SPT to
@monster-curator
for daily SPT payouts. For more information checkout their how-to post
here
.
Hive Basic Income (HBI)
HBI is effectively an automated curation tool which will upvote your HIVE posts forever. It is an amazing way to ensure you get some income from all of the time you spend teaching others via posting your strategies, analysis, and thoughts. You can read more about HBI in their FAQ.
Support
If you are new to the Crypto space and wish to support Atlas, Nobu, and myself, please utilize the following referral links. You can also support us via tips directly through Hive, including my name in a HBI purchase, or via a card/DEC donation.
Exchanges
Coinbase - $10 signup bonus
Bittrex
Uphold - $20 bonus on first $250
NFT Games
Splinterlands - Contact me after using and I'll send some DEC your way.
Gods Unchained
Exode - 2 free alpha booster packs
Rising Star
---
---