---
Splinterlands (also known as Steemmonsters) is a digital card game created by @aggroed and @yabapmatt. Early game release has launched and prizes are already up for grabs. You can check out Splinterlands by clicking here.
---
I will be hosting a daily Splinterlands card giveaway. The full Rewards common collection will be given out starting with the @EXPLODINGDWARF and ending with @GOBLINMECH. I will also give out the Beta Neutral card @GRUMPYDWARF on days 12/13 and 14 of this giveaway so we can complete a full 14 day cycle. Currently we are on day 12 of 14.
At the end of these 14 days I will announce a raffle for a Legendary card. Raffle tickets will be earned via your participation in my daily giveaway. For each of my daily giveaways entered you will earn one raffle ticket towards winning a Legendary Splinterlands card. For example if you entered 10 of my 14 daily giveaways you would have 10 Raffle tickets in the Legendary card draw.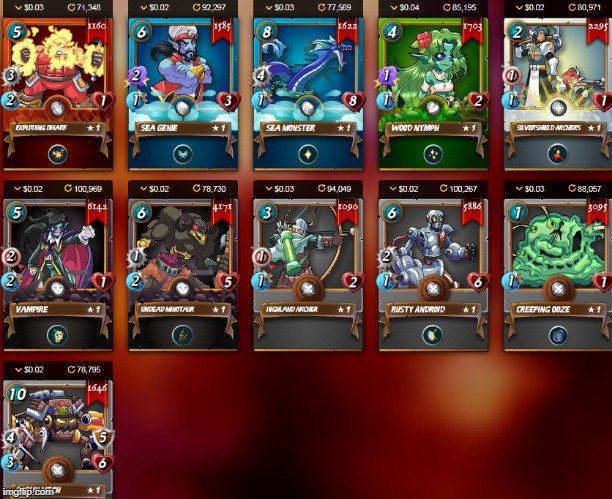 What Legendary Card Will It Be??
With this being a daily Rewards card giveaway it was only natural for the Legendary card also be one from the Rewards Edition. I couldn't decide on what one to raffle so I figured YOU can decide via a poll. The Legendary Monster that gets the most upvotes will be the one I offer in the Raffle.
Click here to visit the poll announcement topic and vote today
Poll Closed / We Have A Winner!

FALLEN SPECTER
They don't always go away. A Dark Eternal soul is already corrupted beyond the salvation of the living, so to all outside the land of Mortis, they are lost. Even when a Dark Eternal is defeated or destroyed in combat, there is often left a remnant, a flicker of the soul that once was. Sometimes these Specters, clinging to their anger, retain certain physical powers in this realm. The most powerful Fallen Specters are chilling sights to behold when they are called to tournament battle at Mount Mox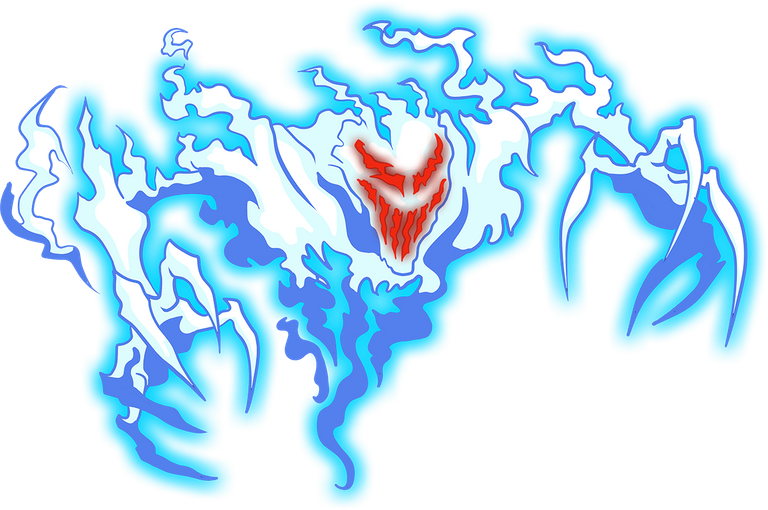 Day Twelve
Each Giveaway Will Last 24* Hours Before A New One Starts
Winners will be announced daily in the giveaway topics.
Click here to visit Splinterlands Today!
Today's Card .....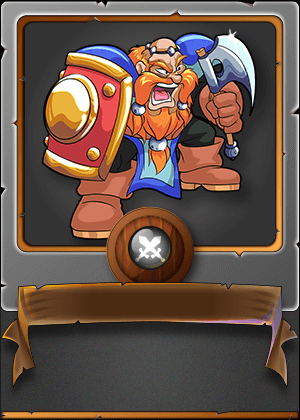 How To Win Today's Contest ...
Each day will have slightly different rules.
Today I would like for you to ........
Type !monster in the comment section
One winner will be chosen at random.
Legendary Raffle Entries Can Be Seen Below
@wonderwop
Congrats you have been sent the ........
GOBLIN MECH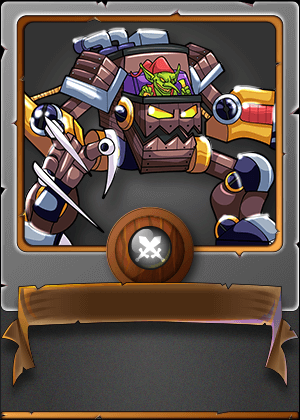 [BOOSTER PACK SALES]
[KICKSTATER INFORMATION] & [UNTAMED CARDS]
Splinterlands Total Market Cap:
$4,728,507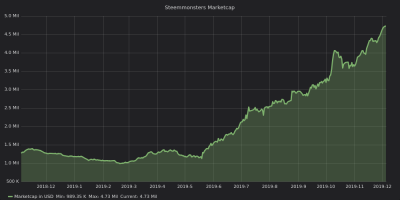 As you can see from my daily reports of the Splinterlands Total Market Cap the prediction I made of reaching $5 Million by 2020 is coming more of a reality with each passing day. Yesterdays Market Cap was $4,714,317 so just like the day before the game has seen about a $15,000 growth in about a 24 hour period. That's two days in a row the the Splinterlands market cap increased by $15,000 (We might be witnessing a Trend in progress).