Battle conditions analysis Chapter one

Hello everyone!
As the two main tokens in #splinterlands are coming down from 0.90$ to 0.50$ in SPS and from 0.015$ to 0.010$ in DEC 🥶 😱 😨 (in my opinion these a windows to open more inversion in this fabulous game 🤑🤑🤑), I come back with another post of battle analysis for low elo levels.
I will try to give some smart advice about two aspects that I love about this game: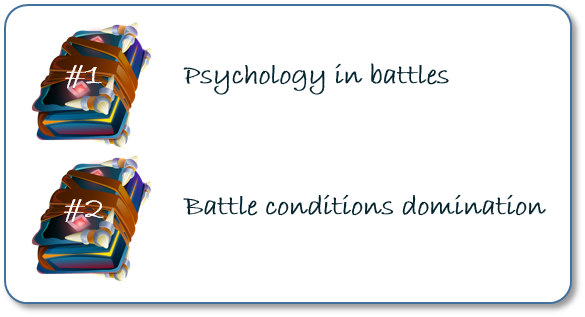 Psychology in battles
The first aspect is that, even though it is a game about fast decisions, the first part of your three minutes battle is about analyzing your rival preferences. Does he play a Fire melee Splinter or he prefers the Water Splinter Magic with Wavesmith? The fact is that this game is about understanding what team will your rival choose to beat you and counter it. In every match, I feel like a football manager trying to build the best squad to get the victory. And remember if you play well you'll pass from your shadow cards squad (the cards that a free to play once the spellbook is bought), from the loved NFT's cards. That will mean that you acquire digital assets to play the game. Compare this to other hits like Clash Royale or League of Legends.
So I will show you an example of what I mean about Psychology in Battles. Look at my rival history: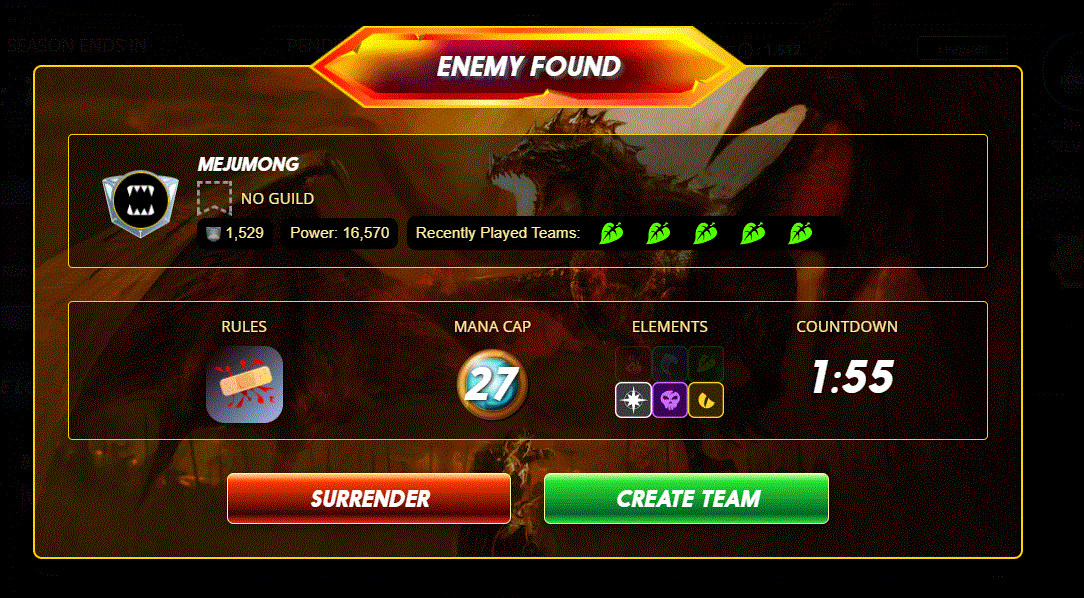 As everyone will imagine, it was a Mylor player. So it was time for my ranged and magic cards.
Battle conditions domination
In my opinion, here comes the real depth for Splinterlands. We've got a 'simple' game consisting of deckbuilding with 7 stats:

This appearance turns to almost infinite combinations with the 31 Rule sets and 45 Abilities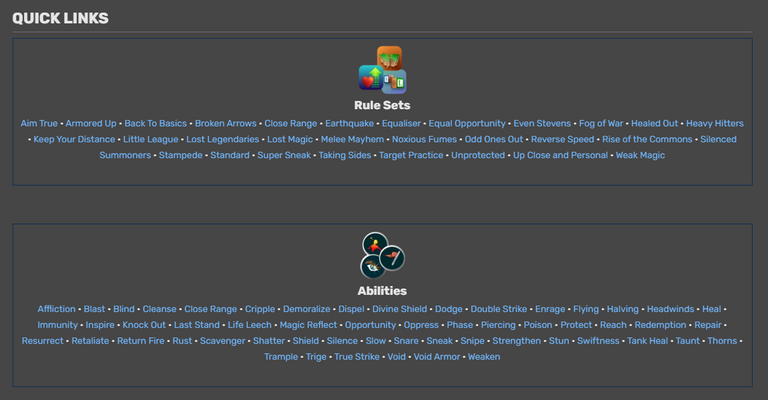 source Splinterlands Wiki
To help everyone to increase their win rate I will show you two examples of understanding a rule set and (in addition to discovering my opponent preferences) I reached a win.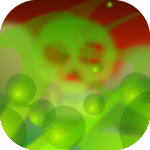 Battle Condition: Noxious Fumes
In this battle condition, every card receives 2 magic damage (no armor bonus) at the end of the turn. So in this battle, you have to balance damage dealt with resistance to permanent damage that every creature will receive.
Some of the good instructions are (placing high life creatures, and auto-healing creatures - in my opinion, Haunted Spirit and Cerberus shine overall)
Here's is an example: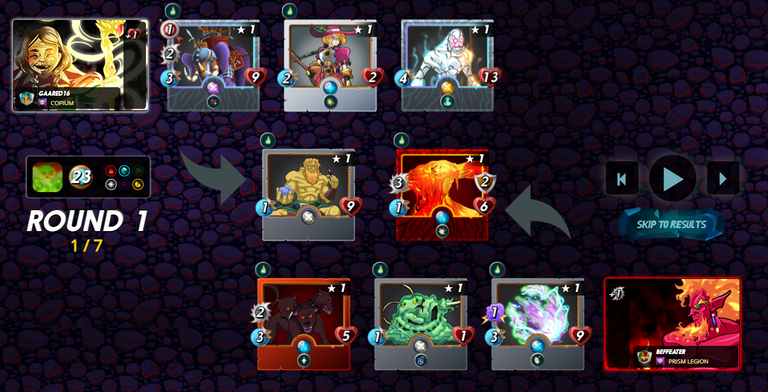 Cerberus Rocks
As you will see in the battle, my opponent chose an Almo Cambio to buy time hoping that noxious fumes would destroy every card in my team. And it almost won, except that Cerberus had its always valued life regeneration. You can see that even my rival had a legendary, a Shadowed 4 mana rare card gave me the victory. This game is about understanding the circumstances, not about having the best card.
I will keep adding more examples of how humble budgets can overcome wealthier ones. We see you in Arena! Greetings from Barcelona and take care!

If you are reading my posts for the first time I leave some others that might you interest, I am writing my experience as a new player of Splinterlands (1 Sept 2021) trying to manage my budget wisely:
Best Youtuber for humble budgets - must follow him!
Venari MVP
Budget optimization via Peakmonsters
Fundings optimization Chapter one
Guía Splinterlands Spanish
Rental breaking fee
---
---