Brawl Report #4 "Four ClaNFT!" | 3x Pelacor Mercenary Giveaway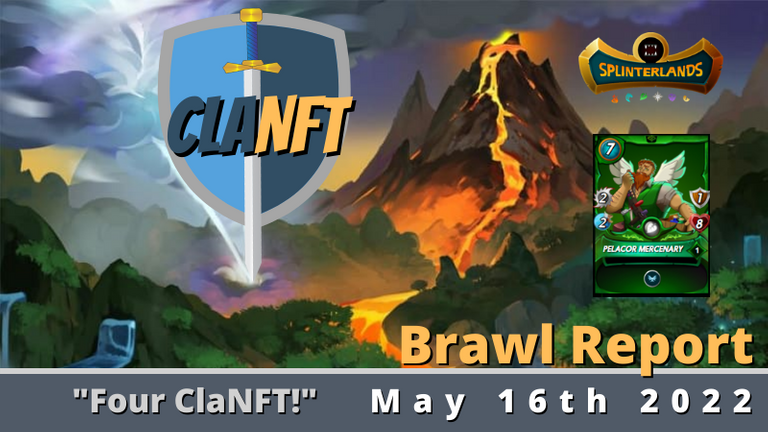 Splinterlands Guild Link | Discord Link | Referral Link |
Brawl Report #3: Four ClaNFT!
Our Guild has recently taken the initiative to really start growing and evolving as of late. We've started a guild bank, and began to post for the Guild. We will be outlining some monthly goals in an article coming soon, for now, we'll start with this, our first Brawl Report!
These will probably evolve as time goes on, expect new logos, dividers, etc. as we grow. We are currently working on an official logo for our Clan, for now, the one you see will be a placeholder.

The Brawl: Four ClaNFT

This time, we placed in 4th, so about average. Our new Gladiators haven't given us the boost quite yet that we were hoping for, but we ALSO placed this high with 2 players missing the brawls entirely, so it's not all bad!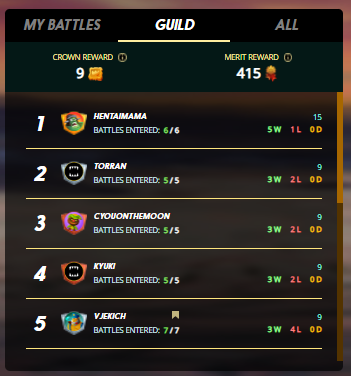 Brawl MVP
As you can see from our battles, @hentaimama and @torran were our heavy hitters this Brawl, but Hentai Mama comes out on top with a 5:1 Win Ratio, giving him the most points and claiming the Brawl MVP for Points
@jakkal manages to steal the Brawl MVP for Win % though in GF Bronze with a 2-0 Win. As a Guild Leader, his prize goes to the Clan Bank.
Each will receive 1x Pelacor Mercenary for their efforts.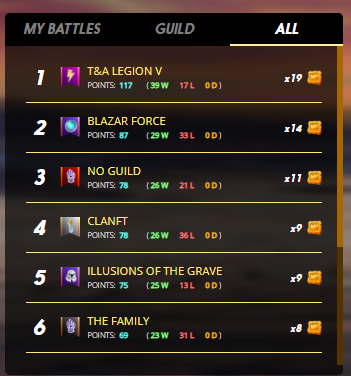 Our Performance
We completed with a final record of 26W-36L-0D, securing us 4th Place and 9 Crowns, this is about average for our guild.
Our Gladiator cards didn't do as much as intended here, but we did alright overall despite that.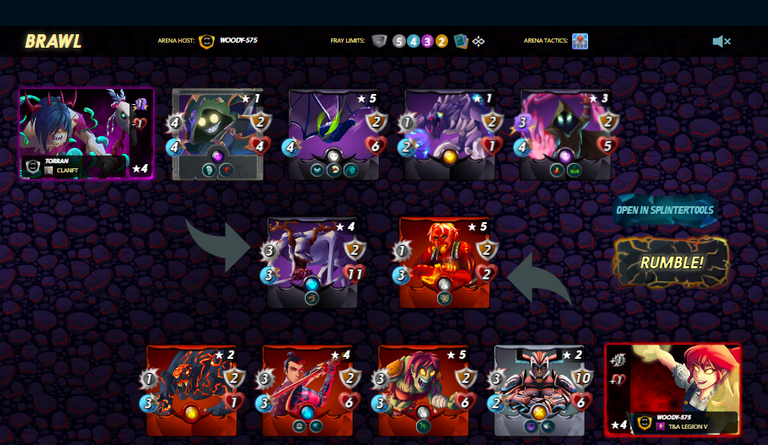 Battle of the Brawl
https://splinterlands.com/?p=battle&id=sm_lMEVFM62IkeC7cMGxJY4
A stacked Silver battle from @torran, who battles a T&A Legion guild member with a max Fire deck, the double tank choice here in Windeku and Trapp paves the way for an easy victory against this team, where Fire could've had an overwhelming victory once it tore through Windeku with is high damage. The ruleset, Armored Up, played to Torran's benefit here, allowing each card to tank longer and for Magi Necrosi to REALLY do some damage. Nicely done!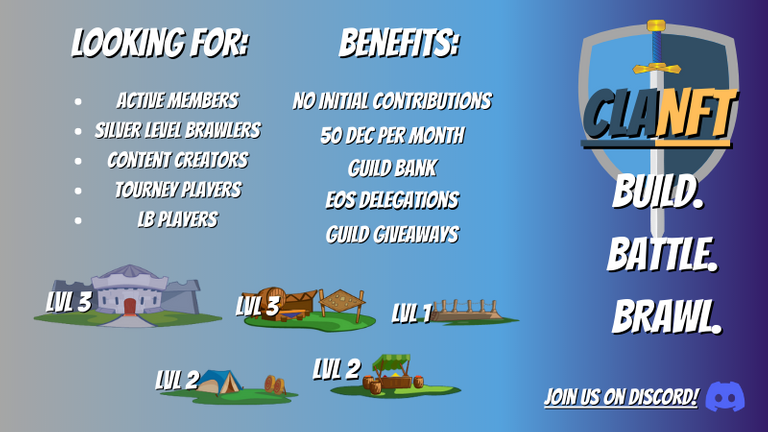 Recruiting: Calling All Active Brawlers!
How could we improve? Well that's easy, we need YOU. We are a chill, social guild looking for a few more active members! If you think you might be a fit, join us in our Discord.
We are currently looking for Brawl oriented players who has Silver Level Decks, A/B Novice or Bronze Decks, and Gold-Foil Decks to improve our Brawl Fill Rate and find like-minded, social and competitive players.
We DO NOT currently require Initial contributions, and our contribution system includes Brawl Participation, meaning we are very lax on contributions as long as you contribute in other ways
Our Guild Levels:
Level 3 Guild Hall | Level 3 Quest Lodge | Level 1 Arena | Level 2 Item Store | Level 2 Barracks
Bonuses
We have a Guild Bank, which stores Cards for EoS Delegations, Brawl Delegations, and Newbie Delegations. This allows us to empower our newcomers and protect them during EoS! This is currently just started, so we do not have a lot of EoS CP currently, but we will be building every day.

Giveaway
Alright guys, there's a Giveaway in here for you guys. Since we got our butts royally handed to us in this Guild Brawl, it's only fair that we do a giveaway that focuses on a monster that dishes damage back out when he's attacked!
That's right, somebody will win a Pelacor Mercenary by commenting below. At later levels he gains Heal and can take a beating and dish it back out. That's what we're going to do next Brawl
Winner will be chosen when this post pays out!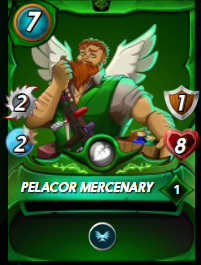 ---
Guild Notification List
@torran @movebitch @vjekich @allani545 @jakkal @oliviander @cyouonthemoon @mrmare @kyuki @hentaimama @perrodelmal @lucamafort @mediocreguy13
Guild Giveaway Notification List
@vaynard86 @xheadhunterz @henruc @relf87 @sudenginsiu @teooo @irisworld @candnpg @dlmmqb @edskymiguel @luizeba @ninosplinter @jdike @ecto1337 @amaillo @gluthor @marleyroots @postapocgamer @indignantgerald @jonimarqu @luckbound @diochen @litrydow @amaillo-m @henruc

Thanks for checking out our Guild Brawl Report, we hope you enjoyed it! and Good Luck in the Giveaway! Check back next week for our 2nd Brawl Report and a new Giveaway!
---
---