Splinterlands Card Giveaway #13 - New Year Special

Hello All,
Keeping the Holiday spirit going this will be another holiday special giveaway for new year.
This time giveaway participation is different, make sure to read (which I feel few people in my previous giveaways do not bother to read) the post carefully about participation
---
Giveaway #13
Ten prizes : That's right 10 cards are up for grab from below list
Element : Rewards , Chaos Legion
Water : Pelacor Bandit , Hardy Stonefish
Fire : Venari Heatsmith , Radiated Scorcher
Death : Pelacor Deceiver, Carrion Shade
Earth : Pelacor Mercenary, Mycelic Morphoid
Life : Pelacor Conjurer, Gargoya Scrapper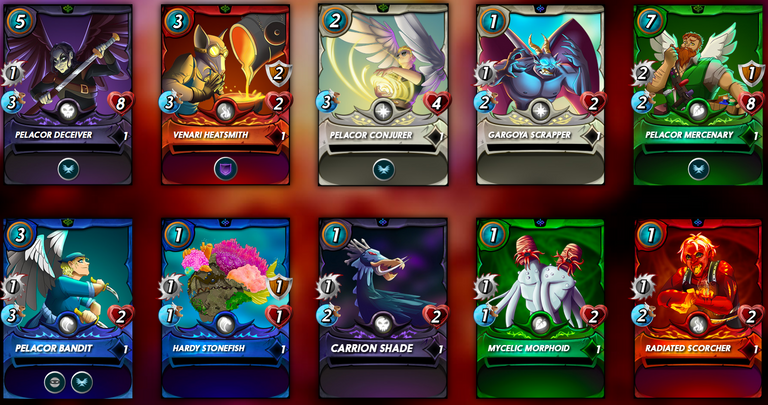 Giveaway Participation
Comment: Comment is must for participation , your comment should include your splinterlands username and card you want (only one card)

Reblogs will give you +1 entry for that card

Upvotes are appreciated and temporarily +1 entry is suspended as seems like some of the community member think of it as vote buying 😕 I might re-enable it after confirming the rules / ethics of Hive blockchain will give you +1 entry for that card

Sharing - Sharing the link of this giveaway post will give you +1 entry (please add link of your share in your comment or reply to your comment)

Multiple comments - Multiple comments for different or same card will void your entry for the whole giveaway

Winners - Draws will be made for each card with each participant getting the entries based on above in the draw.

Participants will be automatically added to the ping list for next giveaway comment (see first comment below) if you do not want to be pinged please specify the same in your comment
Winner for giveaways will be picked up over the weekend and all entries before I close the giveaway will be valid.
Rules to claim prize (for winners of free giveaway)
To avoid sending the cards to Non-Human, Winners will need to acknowledge the winning within 48 hours of results by either commenting on winner announcement post or messaging me on Discord or twitter.
In case of non response from your side, it will be assumed you are not interested in receiving the prize
---
Participation table
I will only occasionally update this table, to maximize your chances of wining I will recommend to look at the comments too
| Card | Participants (Entries if more than 1) |
| --- | --- |
| Pelacor Bandit | greeneyedwitch (2) |
| Hardy Stonefish | shinpurple (2), mcgilli (2), henruc (3), litrydow (3), eman13088 (2) |
| Venari Heatsmith | tjnanda, splinter100dedos, Kqaos (2) , yeckingo1 (2) |
| Radiated Scorcher | butar1977 , chefbgob (2) , daethical (3), davideownzall (2) |
| Pelacor Deceiver | amaari (2), stekene (2), genchi14, rokem028 |
| Carrion Shade | squishna (2), powermeat47 , kursen , mxm0unite(3), luizeba (2), dubble.eth(3), Squirrelacus (2), half-fast (2) |
| Pelacor Mercenary | kenho , jdike(2), captainglondo (2) |
| Mycelic Morphoid | relf87 (2) , myeong (2), zakludick (2), amaillo (2), jhuleader(3), technocrypton(3) |
| Pelacor Conjurer | noctury , hellnoboy , riandeuk , dbossing, rondonshneezy(3), zonadigital21(2) |
| Gargoya Scrapper | zero-exp , youloseagain , mario02 , splinterlbpf , driedbanana (2) , belhaven14 (2) , memiliano (2), jaimenetsbr (2), silentwill (3), spryquasar (2), grijanklys |
---
Winners
Giveaway #12
Pelacor Bandit goes to @jdike Congrats!!!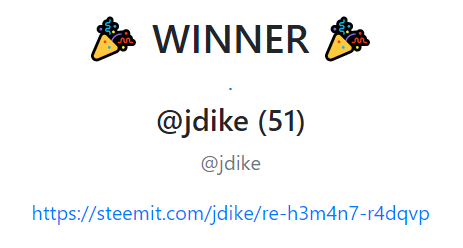 Venari Heatsmith goes to @cpol Congrats!!!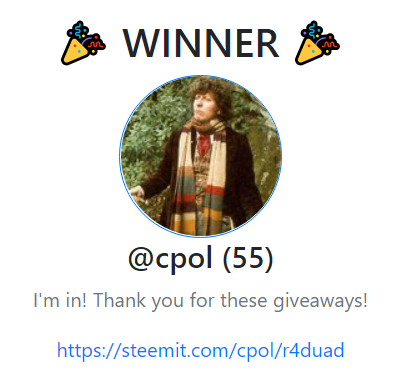 Pelacor Deceiver goes to @liquid-miracle Congrats!!!

Pelacor Mercenary goes to @grijanklys Congrats!!!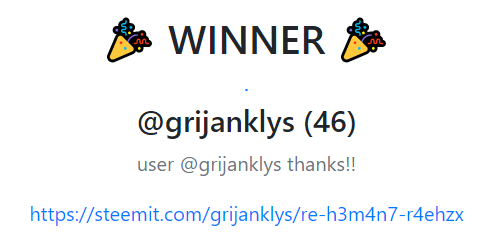 Pelacor Conjurer goes to @harpreetjanda Congrats!!!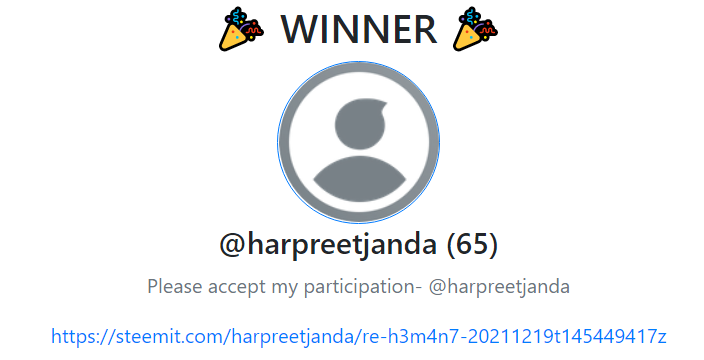 As mentioned in rules winners please acknowledge your winnings by posting a comment below or by contacting me on Discord or Twitter within next 48 hours.
---
Promotion
In addition for the new players to Splinterlands if you sign up with my referral link and complete the spellbook purchase, I will send you 75 DEC in game which should help you get started by renting some cards and building up your teams
Follow me on Twitter
---
---
---