Brawl Report #76, Splinterlands, taking the mind off of the Allergies!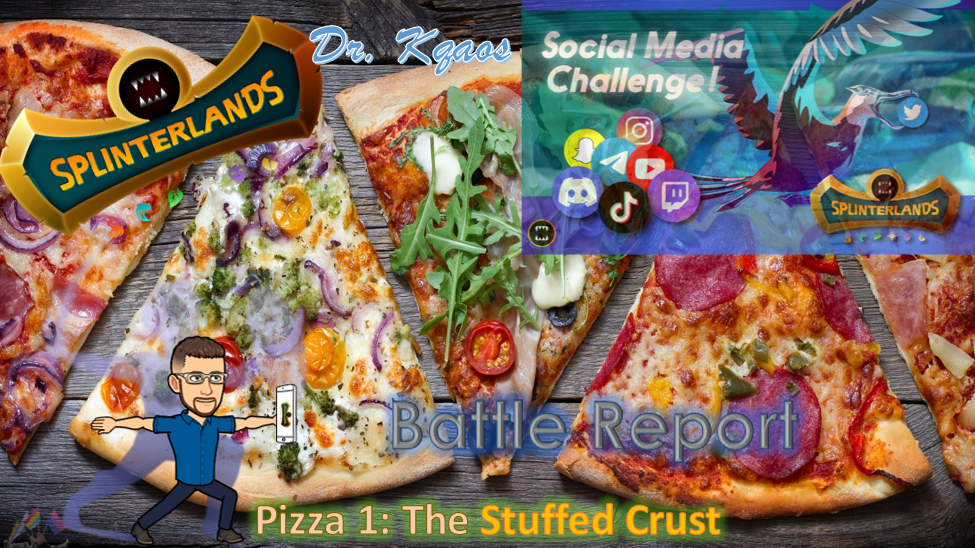 I do like the change in weather in the Spring, the warming, being able to spend time outside, however, it comes with a nasty downside for me, allergies… working on a sinus infection from them right now, it sucks. Luckily, I have Splinterlands and the guild brawls to take my mind off of it for a little while!
---
So, let's start by looking at SPS which is currently trending at $0.028, it crept up a little bit, which is good, maybe time to get those SPS staked for the new promo card! Speaking of buying things, as of this morning, all Chaos Legion packs have sold out! However, we do have Riftwatchers packs still available, with only 7,267 packs to go until the next airdrop!
Speaking of awesome things let's get awareness of this game, follow me on twitter and retweet! Let's bring attention to it like a guy who is throwing pizza to a crowd! @DrKqaos If you are not playing Splinterlands yet, click on any of the battles or the link towards the bottom, would love to have you!
---
I have been visiting Splinterlore to learn more about the lore of Splinterlands, here is a new soulbound reward card that I have been using, this is only half the story though, visit Splinterlands lore for the rest!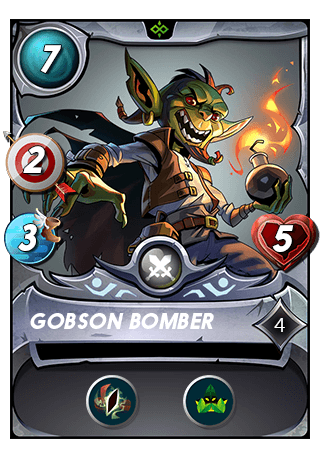 The Lore behind the Gobson Bomber by Splinterlands:
Gobson Bombers are expert demolitionists who specialize in the crafting and application of incendiary devices to maximize collateral damage. They are employed by the Gobson crime family for burglaries, sabotage, and assassinations… and to generally blow stuff up.
---
On to the battle, the guild as a whole filled 14 out of 16 frays for this one, so close to a full boat on this one! This time around I am in something a little new for me Silver Chaos Legion only format fight with 7 fights that have my name on them.
---
Battle #1 (Link)
We start at home in this one with 15 mana, super sneak, earthquake, and close range, they don't make it easy! I went water on this one, that extra shield is what I am going for, they went light, with uriel, this could be painful. Too many misses for me on this one.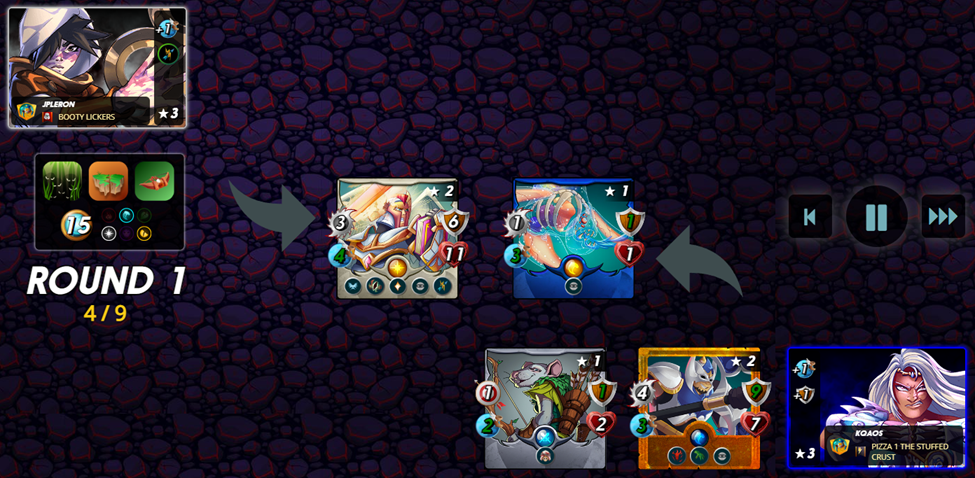 ---
Battle #2 (Link)
The first one on the road 22 mana, scatter shot, no armor and fury. I went water on this one for the speed aspect, and I want to try out the shiny new gladiator. I did really good on this one, lined it up perfectly.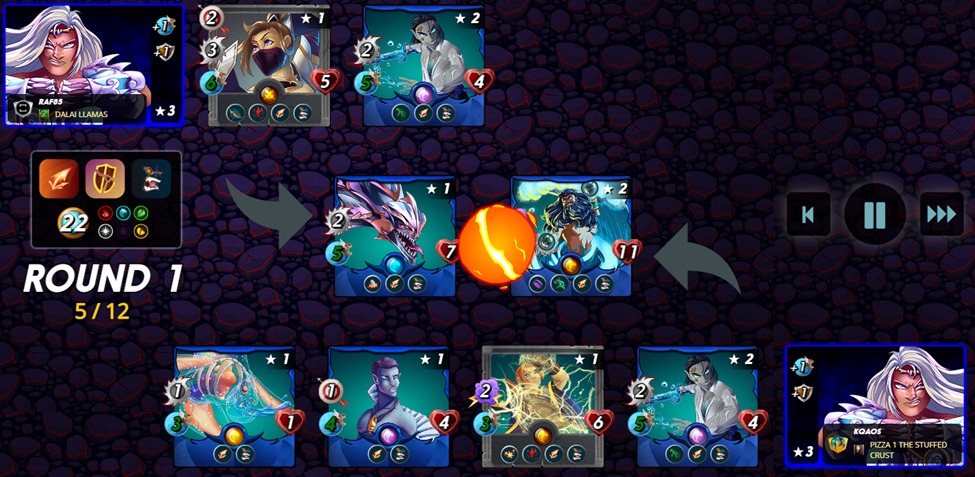 ---
Battle #3 (Link)
Staying at home for the 3rd match of this brawl. 41 mana, knockout, no ranged, and scatter shot. Sticking with water on this one with double opportunity. They went with water as well, but a different lineup than myself. However, my lineup came out ahead on this one.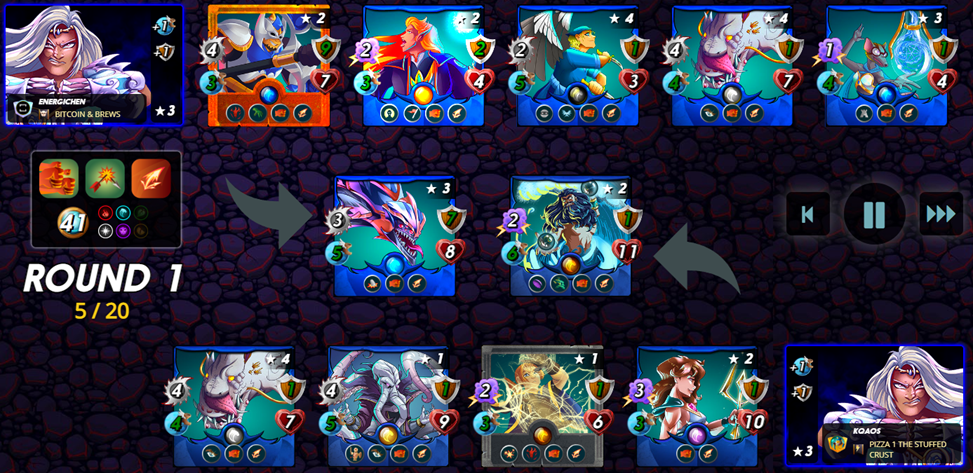 ---
Battle #4 (Link)
Back on the road with this match looking at 49 mana, return fire, opportunity, and thorns. I'm going death, looking at a good chunk of magic damage. They went dragon, with the phase ability, that could be a problem. The cards were not in my favor on this one.
---
Battle #5 (Link)
This one is back at the home arena and that sweet pizza, 30 mana this time, with the slow. Going with fire on this one for the slowness. They went water with that reach, which does not usually go well for me. However, Chimney kind of went off for me for a nice win!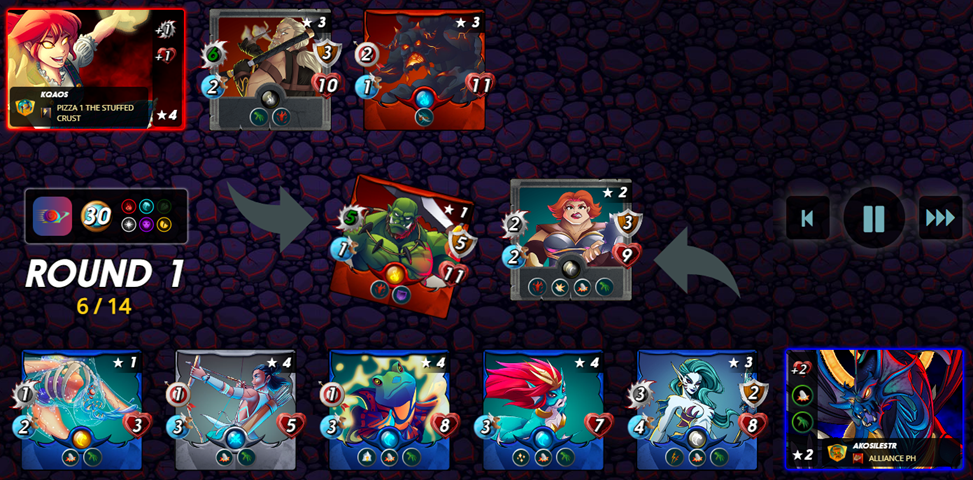 ---
Battle #6 (Link)
Second to the end is on the road with 47 mana, no melee. Going with light on this one, they went with water for that speed is my guess. They just cut me down too fast.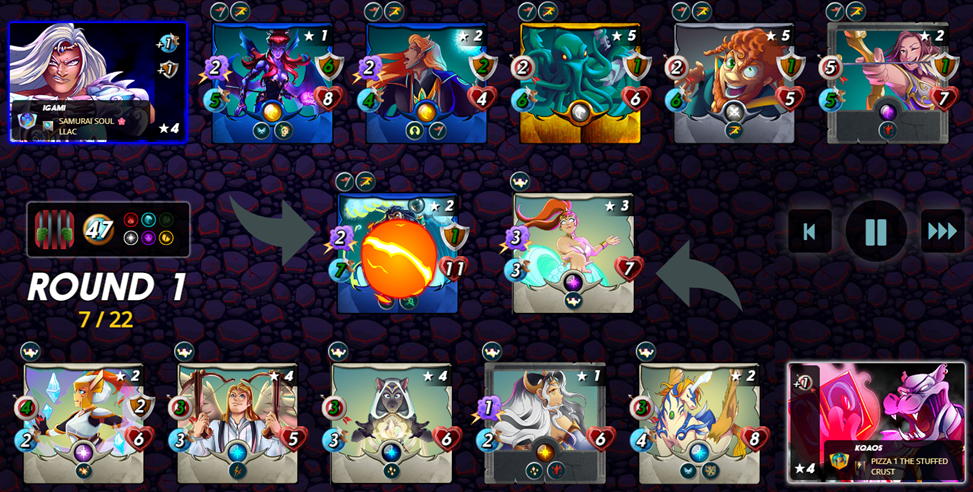 ---
Battle #7 (Link)
The last one, the homecoming, the good times, I hope, 25 mana, super sneak, no healing, and melee only. I'm going to use earth again, Quora and the Drybone raider, hoping the double attacks do well. They went Dragon and light, probably not going to go well for me. Yeah, I got cut down fast on this one, that slow, killed me a little bit too quickly.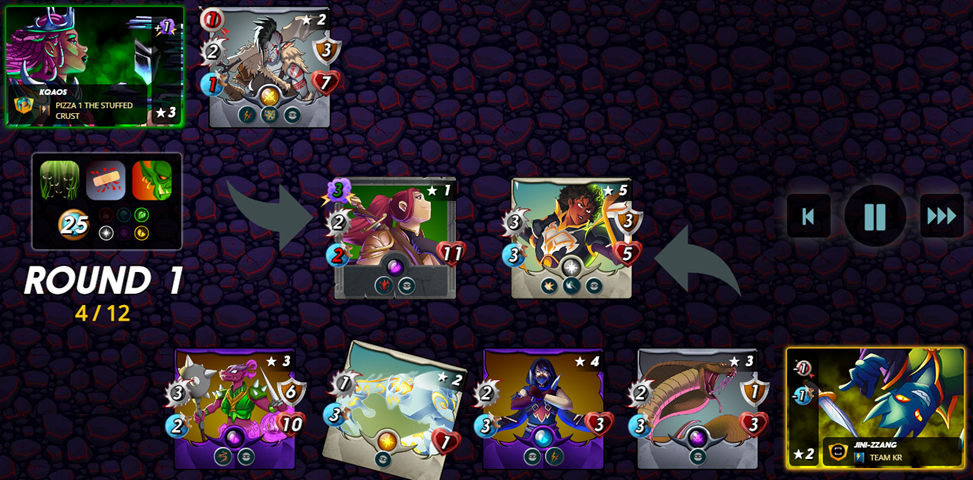 ---
Better than last time, I am sitting at 2 and 3, still not happy about it, there is 16 in a half hours to go. The guild is sitting in 3rd place, hopefully we can hold onto it!
I ended up 3 and 4, better than last time, but still not the greatest. The guild ended up in 5th place, so not a good one for us either.
---
Due to the merits from this brawl and season ending, I was able to open 2 gladius packs, neither were good: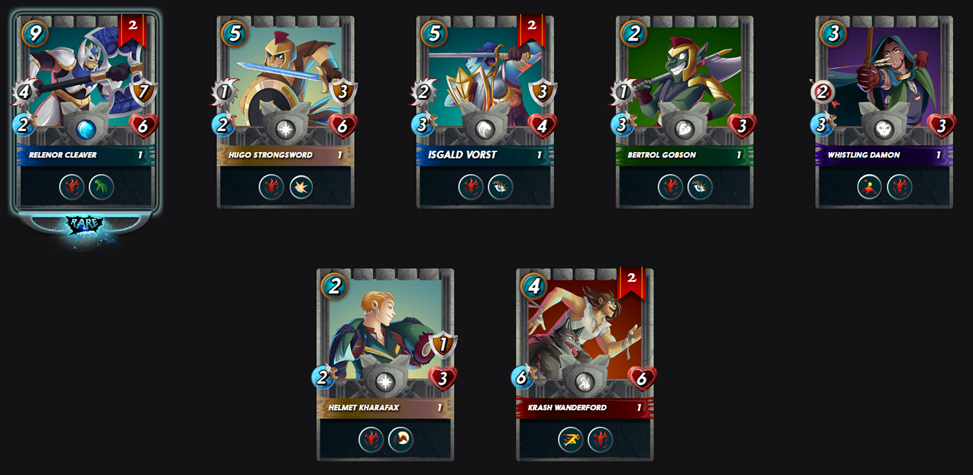 ---

Check out other Pizza Guild Brawls:
@relf87
Guild Brawls With Pizza 2 - Should Back To Basics Ruleset Be Banned From Brawls?
@blitzzzz
Splinterlands & PIZZA Brawl Report : My 81st Brawl Report with 🍕 PIZZA 2 The Deep Dish Guild ⚜️⚔️🛡️
@edskymiguel
Pizza 1 the stuffed crust - brawl report

Thank you for reading this far, additionally, I do want to thank the people in Pizza, a great place to hang out! I have learned a lot from it and there are great people and a very positive community.
You can find them here: Awesome Pizza Discord
I'm starting to track the Pizza token a little bit more as well, it is currently sitting at $0.01183 a great time to stake that 20 Pizza to get that badge! Not to mention, a place to hang out, lots of positivity that we need!
At some point I will be doing some other posts about my experiences in Crypto, but here are some links if you are interested in some other NFT Games or other games as well!


Splinterlands
If you use my referral link I will send you 200 DEC to get started!
Layer 2 Labs
A Great community for Splinterlands, with games and a faucet to help players as well, new name, was Splinterlabs.
Rising Star
Great music NFT and a way to support up and coming musicians!
Sorare
Still learning this one, but it is a football (American Soccer), easy to set up and go!
Star Citizen Referral code: STAR-LRKQ-D6NK
Space game, still in alpha development, playable, very immersive, sign up with the referral code it will give you money in the game along with both of us receiving a free ship!
Unmineable
A great way to get into Crypto mining, easy to set up, code gets you a 0.25% fee discount, uses the graphics card while you are not using your computer, or you can mine with just your CPU.

Let me know if there are any questions, you can find me in the messages here or in the
Pizza Discord
.
Remember to reach across the aisle and talk to someone that might be different than you, you might be amazed at the person you find!
Lastly, thank you again, remember you are awesome and have a wonderful week!
Dr. Kqaos
---
Photos come from PowerPoints stock image, Bitmoji with Splinterlands logo on top of it, or my own screen shots of Splinterlands, pizza dividers by @candnpg
Disclaimer: This is my opinion, not financial advice.
Posted using Splintertalk
---
---