Luizeba's Splinterlands Giveaway #0014 - THREE CARDS!
Luizeba's Splinterlands Giveaway #0014 - 🤑Free🤑 Splinterlands Cards for You!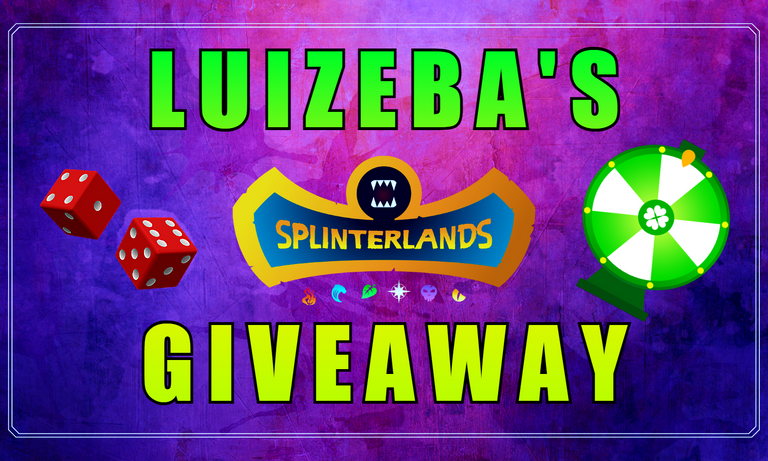 🎉 Splinterlands Giveaway! 🎉
I've decided to start some Giveaways in order to help new players to build their own card collection! My idea is to grow this initiative as much as I can without bankrupting myself 😝
Today's giveaway is THREE VENARI HEATSMITH!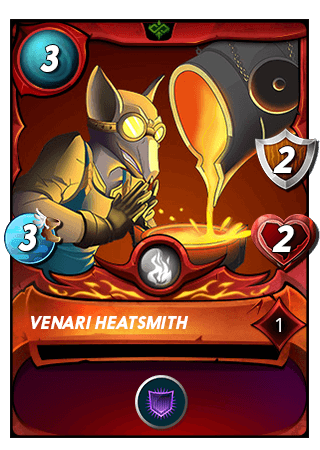 Giveaway Rules
Just 💬 comment on this post to join the Giveaway!

⬆️ Upvotes, 📢 Reblogs and 💸 Tips (🍕 PIZZA , 🍺 BEER, 🎮 PGM, ❤️ LUV , 🍷 WINE, 😆 LOLZ, 👫 ENGAGE, ❤️ ALIVE, etc.) are absolutely NOT required, but are greatly appreciated if done!! This will allow me to do more giveaways; and to give better, more expensive cards!
(Also, I'll be stacking all received tips, in order to be able to send tips to the participants themselves!)
Follows are also NOT required, but it'll help you get notified of future giveaways!

Winner will be drawn in the next giveaway post.

Put your Splinterlands username in your comment if it's not the same as your Hive username.

Participants will be added to the ping list ("Previous Participants") for my next giveaways. If you do NOT want to be pinged, please say it in your comment

I will be using https://snackaholic.github.io/hivefortune/en/ to randomly choose the winner. The tool will be used with these two settings: "Consider Comments" and "Remove Bots"

Previous Winner

Congratulations to @jagmeet12, @packagedmilk and @stekene for winning the previous Giveaway! I hope this card helps you in your game!
The card is already on your way, and the transaction can be verified on Peakmonsters' Explorer.

Previous Participants
If you don't want to get further notifications please leave a comment in this post and I'll remove your username from the list!
@agitator33, @amaari, @amaillo, @aristak, @arpuch, @attentionneeded, @asrullpare, @ayi445, @bigbarger, @bitcoinflood, @blitzzzz, @brando28, @caimanx, @chaosmagic23, @chakkii, @cjames-40, @cryptohaytham, @danna23, @davideownzall, @detroyt31, @dinadan2001, @dryst, @dubble, @edskymiguel, @edsonmarinho, @eijibr, @eman13088, @failingforward, @falcout, @firefist91, @gabefessor, @gestion.alive, @ginnungagap, @ggbits, @golemnus, @guurry123, @henruc, @henster, @heutorybr, @highfist, @hoffmeister84, @idmr500, @imfarhad, @irisworld, @jagmeet12, @jakkal, @jdike, @jmehta, @jingo-submo, @jgodfry, @jobmen, @jhuleader, @johnripper, @kar2s, @karmaa13, @kfccccc, @koodies, @lipe100dedos, @lordflu, @luckbound, @madjimmy, @makhinoo, @marleyroots, @makhinoo, @mateodm03, @markus-a, @mauriciolimax, @mengao, @michupa, @mizuosemla, @mrnestea, @mxm0unite, @nane-qts, @new.things, @nikoleondas, @nyinyiwin, @nyimwa, @nysster, @noctury, @onefapman, @packagedmilk, @preddor95, @redvolk, @relf87, @s4mura1777, @shiftrox, @stdd, @stekene, @steem82868, @stekene, @skillzdal, @splinner4winner, @tabs1250, @technocrypton, @tengolotodo, @thomas.ich, @thurawinkyaw, @tfranzini, @trashyomen, @uglykillerpigz, @urkanon, @xykorlz, @xheadhunterz, @zakludick, @zallin, @zanthu, @zerold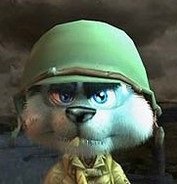 Thanks for reading this post, and until next time!
If you enjoyed the post, feel free to follow me as I'm routinely writing about Gaming, Investment, Fitness and Writing, and posting about other random fun subjects like Travel, Photography and Metal Detecting!
I'm also a Gaming Curator, both for NFT and regular Games, with experience on 1UP.zone and Ecency. If you want to vote on superb content, just Follow my Trail!

If you want to play fun NFT Games, I do strongly recommend Splinterlands, RisingStar, Rabona and dCrops. Send me a message if you need help starting out!

Unless stated otherwise, all images are created and owned by me, or from the game depicted on this post.
This is definitely NOT financial, legal or investment advice. You wouldn't get your financial advice from a squirrel, would you? Cryptocurrencies are very volatile, so don't invest what you can't afford to lose.
Also, believe it or not, I'm not actually a squirrel! This handsome rodent in my profile picture is a character from 'Conker: Live & Reloaded'. Here's Real Life me!
---
---