Mordikkio Splinterlands Giveaway #14
Welcome everybody to my Splinterlands giveaway #14 !
Today's card
Today another common reward card:
Venari Heatsmith (lv1)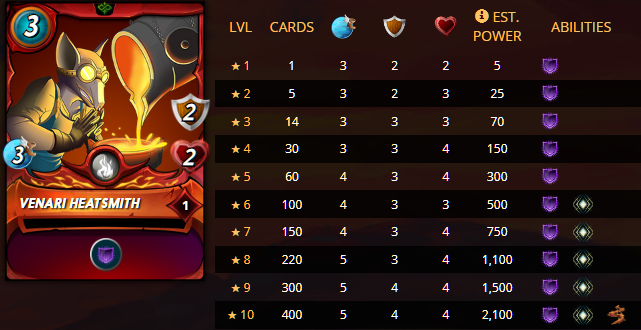 Pretty useful sometimes as cheap tank
Rules
Just one rule - Leave ONE comment with your Splinterlands account name. Just one comment. Bots comments will be ignored
You don't necessary have to follow me, upvote or reblog this post, but if you wish I will appreciate! So why don't? 😄
And...higher likes, higher prizes!
Gifts are also welcome of course 😁 🍕 🍺 😆 ❤️
---
Previous giveaway winner: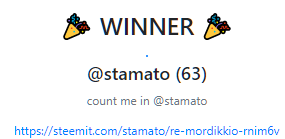 Congratulations @stamato ! Card will arrive shortly!
---
Tag list
@amaari @alexis666 @bancomat @bechibenner @bilidrg @bitandi @blitzzzz @chillmaw @chorock @circlebubble @daniarc @dk1trade @engilhramn @ericburgoyne @gigel2 @gregory-f @grootwr @gs1 @ianballantine @irisworld @jmehta @kojiri @koukou21 @kubak @lorddiablo @lumpiadobo @hatdogsensei @henruc @kryptodenno @kryptofire @ieronimus @irisworld @lipe100dedos @luizeba @methodofmad @m0rph @noctury @oadissin @olaf.gui @onw @qoogohome @relf87 @seeweed @sentipl @splinter100dedos @squirrelacus @stamato @starthilfe @stekene @stdd @stevienics @stewie.wieno @ternizator @thegoliath @thranax @tinyputerboy @treefrognada @vaynard86 @zakludick
Whenever you want to be removed, just tell me by commenting this post.
Good luck!
---
---