Splinterlands liquidity rewards: Earn 1 255% on Hive-Voucher pair & Giveaway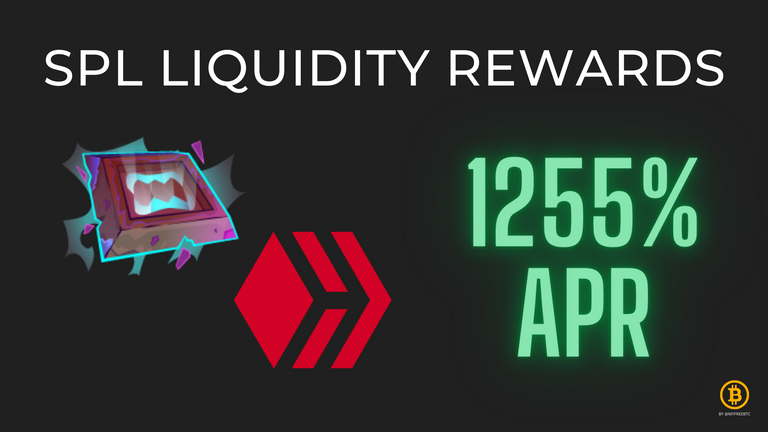 Yesterday Splinterlands published a post about the upcoming liquidity provider rewards. Starting July 26th Splinterlands will distribute daily rewards in the form of SPS or DEC (depending on the liquidity pool) to all liquidity providers.
I decided to go over the numbers to see how good the APRs were for each of the pairs that Splinterlands is incentivizing. I was very surprised when I looked at the Hive-Voucher pair.

Hive:Voucher pool

Splinterlands is offering 375k SPS / Month - VOUCHER-HIVE Pool on Hive Engine. That is equal to 375K * Current SPS price * 12 = 247,500 USD per year!
The pool currently holds a total worth of $19,709 so the APY for this pair will be 247,500 * 100 / 19709 = 1 255%.
Absolute insane apr and I expect the liquidity to increase a lot until the liquidity providers reward program starts on the 26th. I'm going to accumulate some Hive and some Vouchers until then and go over the numbers once again next week. If the APR is still over 500% I'm going to jump into this pool!
Hive:SPS Pool:

Splinterlands will pay 1.5M SPS / Month to the SPS-HIVE Pool. Let's annualize this number: 1.5M * 0.055 * 12 = 990 000 USD per year.
The pool currently holds 1,235,015 so the current APR is 80% which is also quite good for such a quality pair of cryptos.

Splinterlands is also offering rewards for the following pools:
1.5M SPS / Month - SPS-BNB Pool on PancakeSwap (BSC)
1.5M SPS / Month - SPS-ETH Pool on SushiSwap (Ethereum)
750k SPS / Month - SPS-DEC Pool on Hive Engine (Hive)
20M DEC / Month - DEC-BUSD Pool on PancakeSwap (BSC)
20M DEC / Month - DEC-DAI Pool on Uniswap (Ethereum)
20M DEC / Month - DEC-HIVE Pool on Hive Engine (Hive)
10M DEC / Month - SPS-DEC Pool on Hive Engine (Hive)
I didn't go over the math for every single pool since I'm focusing mostly on liquidity providing on Hive. The remaining hive pools that I didn't mention in the post are already huge which negatively impacts the reliability.
Hopefully, you found this post useful and consider providing liquidity to some of these pairs once the rewards program goes live. There's great alpha in the splinterlands liquidity incentive program and I will be taking advantage of that!

Giveaway
⚔️ The rules:
Upvote / Follow or Re-post is not mandatory but greatly appreciated.
You just have to comment. If you use a different username on Splinterlands please mention the account where you want to receive the cards.
Only one comment per person
The winner will be picked by a randomizer and will be announced on next week's giveaway post.
⚔️ Cards for this week: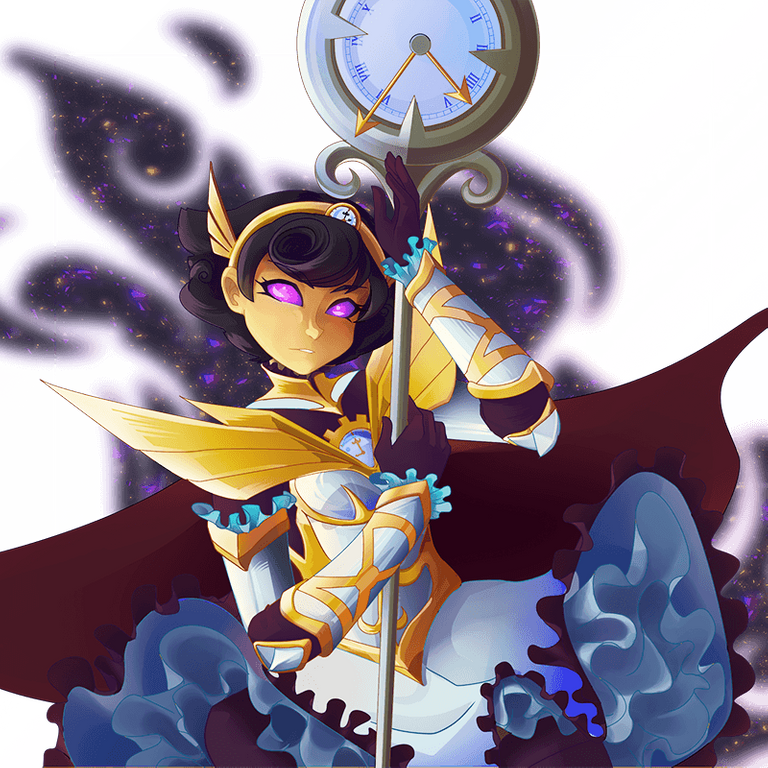 Cards will rotate splinter every week, Fire -> Water -> Earth -> Life -> Death -> Dragon -> Neutral. This week if you win you will receive 1x TIME MAGE. One of the best life splinter chaos legion cards with the slow and rust abilities.

⚔️ Last week's winner: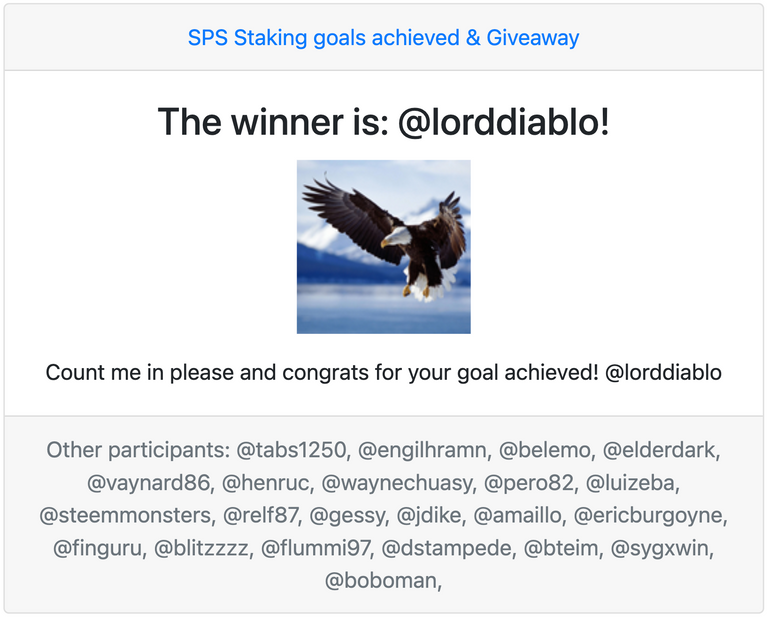 I'm currently using this tool to randomly pick one comment to win the giveaway.
@lorddiablo was the lucky winner from last week's giveaway. I will send your Mycelic Slipspawn right away. Good luck everyone!
Not a Splinterlands player yet!? Join now

Posted Using LeoFinance Beta
---
---