My Splinterland Card Drawing #13.
First, I am sorry about being late on this post! Second, I didn't get the time to make the list my wife needed extra help the last couple of days and it didn't give me much free time I am stressed and tired, but I am trying to get to it if not this next one it will be on the one after that for sure I am so sorry but taking care of her comes first. Thank you to the few people that actually voted for what card should be in the extra giveaway that will be happening in a couple days! For the people that enter extra punctuation commands that go thru I am going to give a point score to and when it reaches ten points, I will give out a card to for certain punctuation commands. I want to thank all of you for all the best wishes, support and for being understanding and positive with the comments. All of you are awesome and I could not have paid for a better community of people. THANK YOU ALL
I am now down to every 2 days, and I am sorry to say that I have decided it is going to stay at 2 days for a while. For each card that I put up for prizes, I have also added the lore of the card below them, read them if you are interested, together they kind of make a story. I also want to let you know that I will be doing an extra card giveaway at the end of May for a Legendary card thanks to the people that actually voted on the that drawing. The giveaway will be more difficult than just entering your IGN, I will let you know that it is going to be a riddle and not an easy one. If you can do an upvote so the cards can get better everything these giveaways make, go to getting better cards it is not for me.
Congratulations on the to the winners of drawing #12 and to emitv and jakkal who got an extra Chaos Legion card for being followers.
The cards are sent.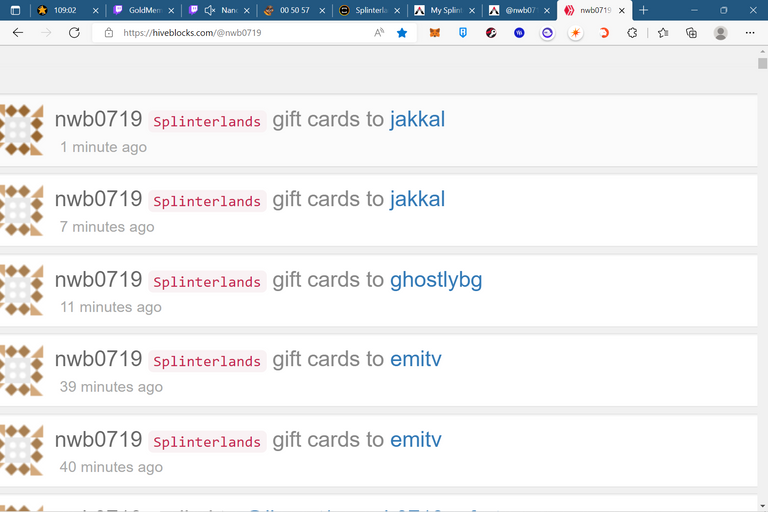 Now on to the drawing.
I have decided to start giving to the community by holding a card raffle every five days starting off,(Now down to every two days) then decreasing every two raffles, until it is every day. I have had to change it two every two days for a while do to family business.
It will consist of a first, second and third place, randomly selected. The hive that is earned will be used for future contests for more expensive cards. The more followers, upvotes and comments, the better the drawing gets. I have added where you can get extra entries into the drawing not required but very appreciated.
To be entered:
*Comment bellow and like.
*Add your in-game name in comment.
*Repost= extra entry(more than ten followers)
*Mining in the comment with !HBIT= extra entry
*Please follow=extra entry and it you take 1st, 2nd, or 3rd place you get an extra random card, not required but very appreciated.
*Check out TEERANDOM on TWITCH.TV, follow and get an extra entry into every drawing.
THE CARDS
                                         First Place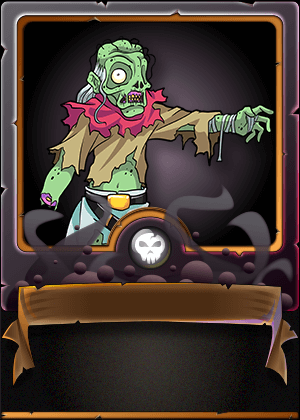 A fledgling Dark Eternal is also known as an Animated Corpse. Emerging from the Tar Pits of Creation in the Southern Waste of Mortis, each fledgling must first shed what remains of its mortal flesh. While in decay, the Animated Corpses are placed on the front lines to speed their transition.
                                         Second Place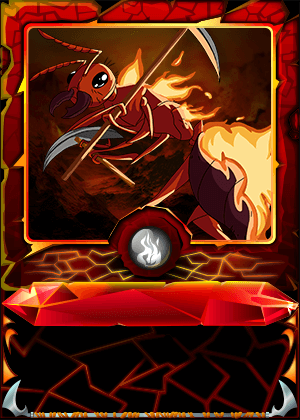 Kobolds have long been considered the most skilled miners in the land. Their small stature and inherent bravery allows them to squeeze into small and risky spaces, and they are very good with tools. Recently however, the Kobolds have apparently dug too deep into the crust beneath the Molten Mountains. This has allowed an undiscovered race of Fire Ants to breach the surface. These Ants are each about the size of a man's fist, not large enough individually to pose a threat to anyone, but they are very good at teamwork and they operate through a shared hive mind. The Ant Miners carry tiny tools, which they use to enhance their already-formidable digging skills. They always travel in packs and lines; if you see a line of Ant Miners approaching your home, do not attempt to fight. It's best to just give up your home.
                                         Third Place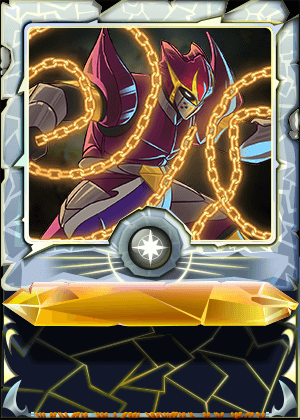 Chain Spinners of the Order never show their faces. They were only recently released from Cloudgard Castle, where they were specially trained to hunt down and bring to justice all members of the rebellious sect known as Peacebringers. Their chains, which were ordained as a sacred weapon by the words of a High Priest's recent vision, represent the wrath of Khymia when her people have failed her for too long. They are currently marching through the Khymerian villages searching everywhere and paying little regard to those who have lived there peacefully for generations. Peacebringer propaganda can already be found blowing in the wind that paints these enforcers not as Khymian or Human, but as heartless creatures of evil Dragon crafting.
GOOD LUCK
Please let me know if you do not want to be on this list for my giveaway's.
@lorddiablo @monster.farmer @teerandom @mattlafourcade @walnutz
@blackfoot92 @aemaez @eirth @alexis666 @fire-born @yasky @Butops
@emitv @jakkal @drnoobpro @shawnmichael-gt @thegoliath @rtonline @eirik @sheikh27 @luizeba @tengolotodo @blitzzzz @dubble @relf87 @mr-house @seeweed @patomal666 @handtalk5 @mcrahman91 @dagz @lofone @hatdogsensei @highhaschdi @spicywing @kheldar1982 @tertius @danideuder @circlebubble @lordflu @magalli @cynano @casimirio @kyo-gaming @stekene @bananofarmer @dtam @dewabra @jmehta @makhinoo @amaillo-m @jfang003 @irisworld @pix21 @technocrypton @elfino28 @candnpg @squishna @ghostlybg @gregory-f @taintedblood @screamheart @trashyomen @nex711 @myeong @mairapanelo @thaddeusprime @orebutb3 @tinyputerboy @nysster @instamental @stamato @kimikimi @curtis90 @jingo-submo @lordanquek @ianballantine @vaporent @donpapy @ecto1337 @diochen @deathstarer7 @henruc @scfather @submo @mxm0unite @brando28 @pero82 @pandachef @tub3r0.gaming @highfist @mcrahman91 @tedus @koodies @assasinos3 @derfabs @gondek @lordshah @flummi97 @karmaa13 @lovefallen @tub3r02
---
---