1250 FREE DEC (Splinterlands)
Its been awhile since I hosted a Splinterlands giveaway and even longer since I gave away some Dark Energy Crystals (DEC) so lets remedy that in this post. Up for grabs in this giveaway will be 1250 DEC tokens. The rules to join this FREE RAFFLE can be seen below.
---
Giveaway Rules
Tag a HIVEN
I know
Rules SUCK
but please don't
tag your alt account
---
Prizes
(1) 1000 DEC
(2) 250 DEC
---
How Winners Are Decided
The timing of your comment will determine your Raffle Ticket number. The winning raffle ticket will be decided by a random number generator. The Hiven you tag in your entry comment will be the second place winner. That's right, tagging a fellow Hiven will mean you have entered them in a raffle for 250 DEC. You can earn a second raffle ticket for reblogging (must let me know you did so in your entry comment). That's it, its that easy folks! I'll hand out some tip tokens to comments that contain substance. Can't think of a topic: Let me know what you think of the new Reward System.
---
June 6th Townhall
---
Timestamps:
00:45 - General Intro
04:50 - Chatter Update (Marketing Updates)
07:50 - WeirdBeard Update (Tournaments/ESports)
11:20 - Nateaguila Update (Creative Director)
17:40 - Yabapmatt (Development)
35:30 - Atanvardo Intro/Update (Creative Team)
43:10 - Lary Intro/Update (Character Art)
54:00 - BlauDisS Intro/Update (Sound Engineer)
1:05:00 - Starlight Intro/Update (Human Resources)
1:12:25 - Nodes101 Intro/Update (Head of Security)
1:28:50 - r0nd0n (Splinterlands TV)
1:33:45 - Q&A
1:58:30 - Closing Remarks
---
Legendary Summoner Airdrop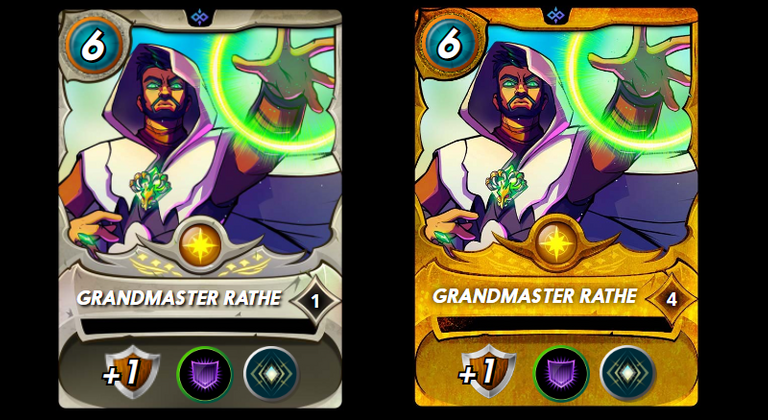 Grandmaster Rathe gives +1 Armor to all friendly characters, and then on top of that he imbues their armor with the ability to block Magic attacks through the Void Armor ability. Life characters are already the most heavily armored of all of the elements, and now they will no longer have a weakness against Magic-heavy opponents! As if that wasn't enough, Rathe also amplifies the effects of damage reflection abilities including Thorns, Return Fire, and Magic Reflect! Source
---
What we are looking at above is the very first Legendary Summoner airdrop for the Chaos Legion NFT set. It has three abilities in which are described above and the Summoner itself is of the Life Splinter. Personally I think the card looks great and looking at the screenshot I think I might prefer the look of the non-gold foil as opposed to the gold foil version. That's not to say the gold foil looks bad around the art (it doesn't) but for some reason I like the regular Life boarder around this specific artwork. As always the Card designers have out done themselves (Great Job). Currently there is roughly 353,000 more Chaos Legion Packs to sell before GrandMaster Rathe gets airdropped to those who qualify. Who Qualifies (Good Question)? Everyone who purchased at least One Chaos Legion pack before the remaining qualifying packs sell out can qualify. To be GUARANTEED one Grandmaster Rathe you would have need to of purchased at least 550 Chaos Legion packs from the official Splinterlands webpage. Each airdropped card received will have a 4% (or 1 out of 25) chance of being a Gold Foil version of the card.
---
What Is Splinterlands?
Splinterlands is a blockchain game built on the Hive Network. The game itself utilizes NFT's for game play. These NFT's can be won in battle and/or purchased from the official Splinterlands marketplace or many other secondary markets. Game play rewards players with cryptocurrency and in game assets. Click here to get started with Splinterlands.
---
---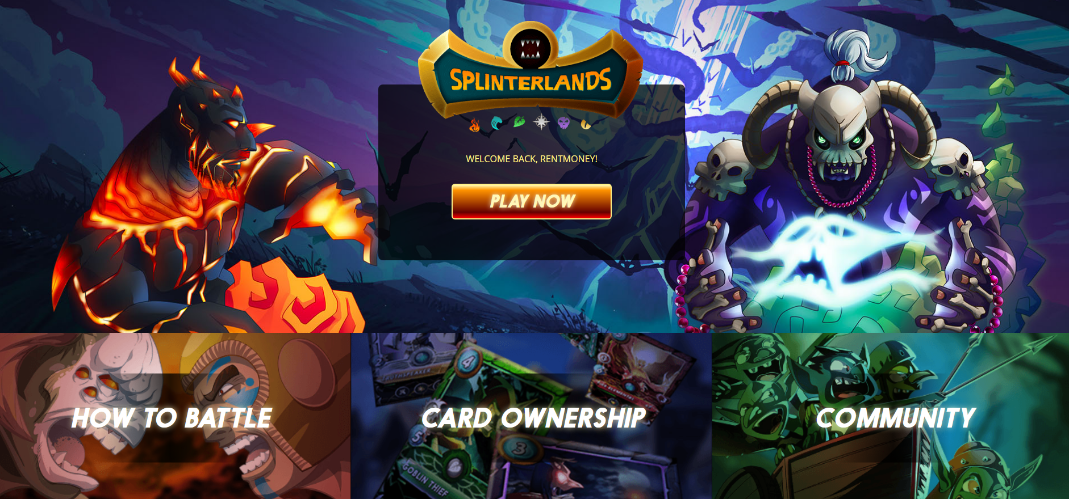 Posted Using LeoFinance Beta
---
---