Splinterlands Brawl Report - PIZZA 2 The Deep Dish Guild - Nov 21, 2021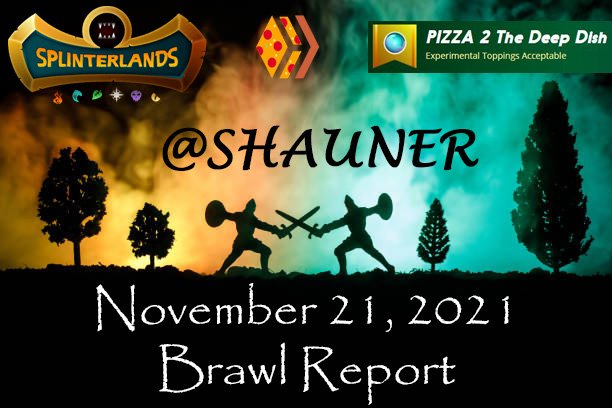 Welcome to my 16th #BrawlReport as part of the @hive.pizza PIZZA 2 The Deep Dish guild!
Once again I'm holding down Fray #3, the Untamed novice fray which has all level 1 monster limits.
---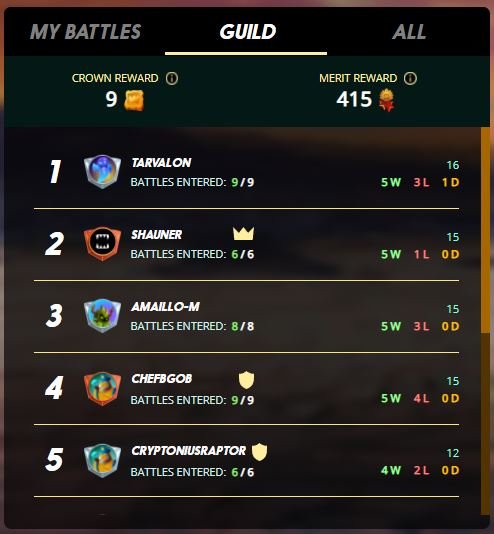 I took 1st place in our Guild last time, and at first glance it appears that I tied for first again, but @tarvalon actually takes the top spot because of the extra point for a draw, plus 5 wins. Congrats Tarvalon! A total of four of us had 5 wins in this brawl, including @amaillo-m and @chefbgob.
---
PIZZA 2 The Deep Dish Results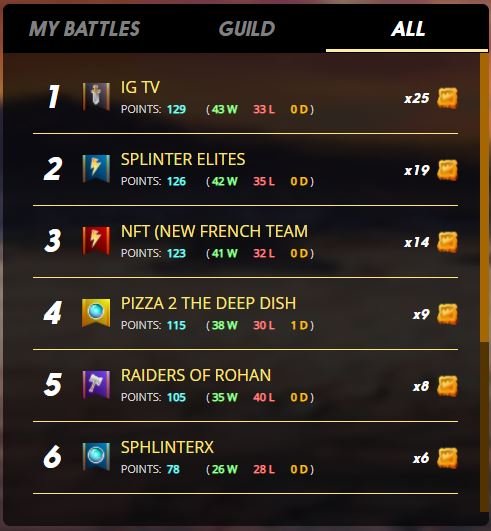 Although we dropped one spot this time and finished in 4th place, we did bring in quite a few more points. We finished with 38 wins, 30 losses, 1 draw and it earned us 115 points. We also earned 9 crowns and 415 merits for our 4th place finish.
---
---
My Battles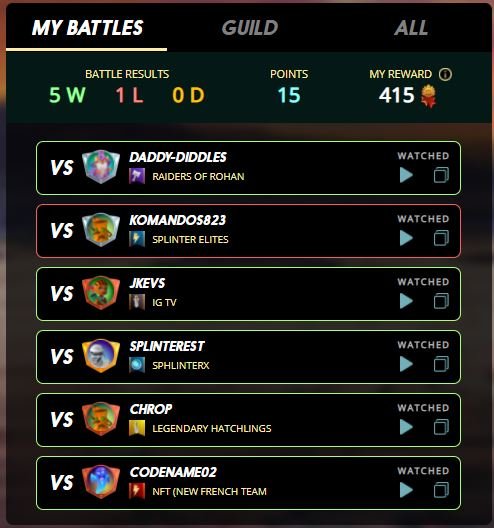 ---
Battle 1 - Win
Close Range: Ranged attacks may be used in the first position in battles.
Even Stevens: Only monsters with even mana costs may be used in battles.
This was a relatively high mana battle and I expected my opponent to rely on magic attack. I, of course, used the Llama/Kron combo, but stacked a bunch of monsters in front of Kron too. In fact, I had a chance to really try out my new Gladiator cards and the Katrelba Gobson card proved very effective with the double strike, sneak, and bloodlust abilities working together.
Ultimately, I was able to hold off the magic attacks thanks to the Unicorn Mustang and let my other monsters begin damaging my opponent. The gladiator card kept building up strength and health each round thanks to the bloodlust ability so by the time it reached the tank position it took out the last of my opponent's cards.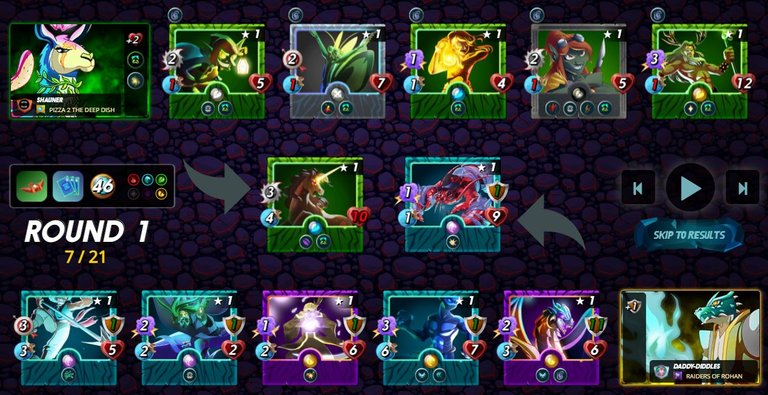 Watch this battle
.
---
Battle 2 - Loss
Super Sneak: All melee attack monsters have the sneak ability.
Spreading Fury: All monsters have the Enrage ability.
Another rather high mana battle. Knowing that the Super Sneak ability would target my back monster, I placed a blocker there to try to ensure that Kron would be the last monster standing to take advantage of his Last Stand buff.
There were a lot of misses that occurred on both sides in this battle. However, the Relenor Cleaver gladiator card that my opponent used proved to be very effective and really stopped Kron in his tracks.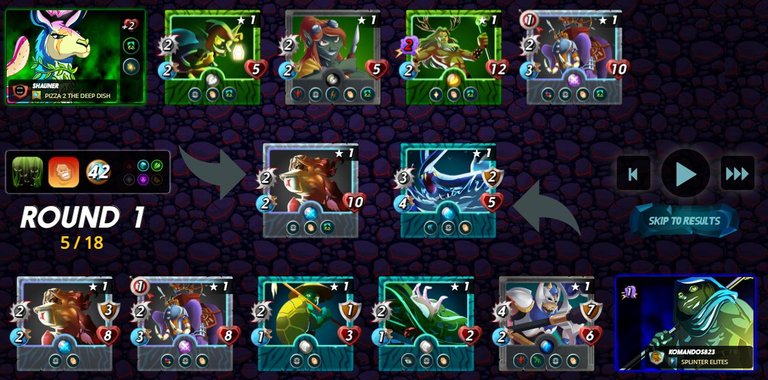 Watch this battle
.
---
Battle 3 - Win
Aim True: Melee and ranged attacks always hit their target.
Both my opponent and I used the Llama/Kron combo for this battle. I used my new gladiator card, hoping that the bloodlust would come in handy, but with my opponent only using two cards, it won't be very effective here.
This battled ended with Kron vs. Kron and I believe it's just a matter of luck in determining which one wins. Luck was on my side and I was able to walk away with the win here.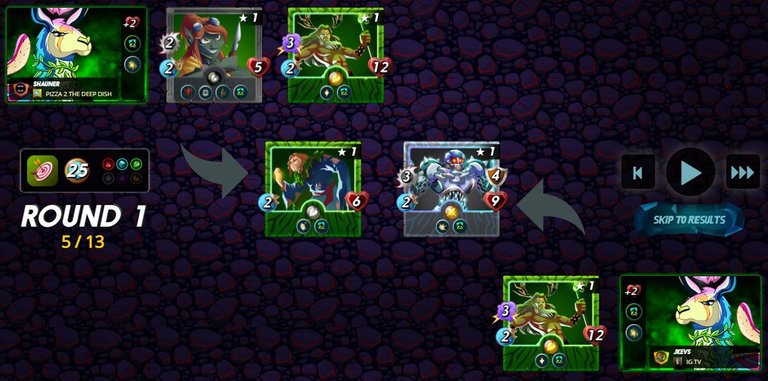 Watch this battle
.
---
Battle 4 - Win
Heavy Hitters: All monsters have the knock out ability.
Melee Mayhem: Melee attack monsters can attack from any position.
Things started out very worrisome for me as my first two monsters got taken out, but my gladiator card built up its stats quite a bit and was able to finish off my opponent once it entered the tank position. I'm really beginning to like these new gladiator cards!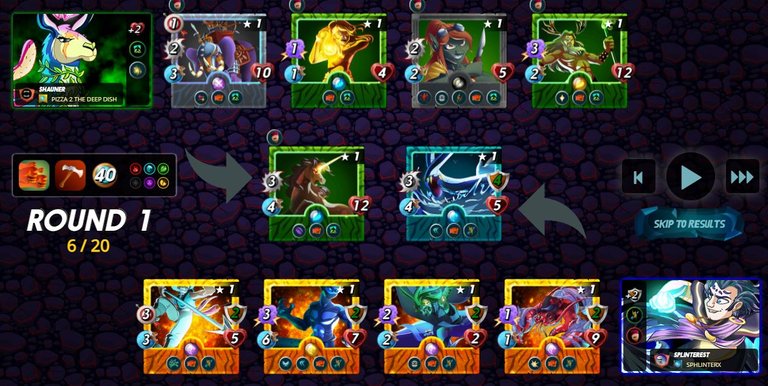 Watch this battle
.
---
Battle 5 - Win
Lost Legendaries: Legendary monsters may not be used in battles.
We were limited to fire or life splinters for this battle, so I used my Yodin summoner. Yodin is highly effective because of the blast ability that is given to every monster. Combining blast with opportunity, sneak, or snipe can cause damage to three monsters at once.
I used the Chimney Wallstop gladiator card here and it became a monster tank when it reached the first position and easily took out my opponent's remaining cards.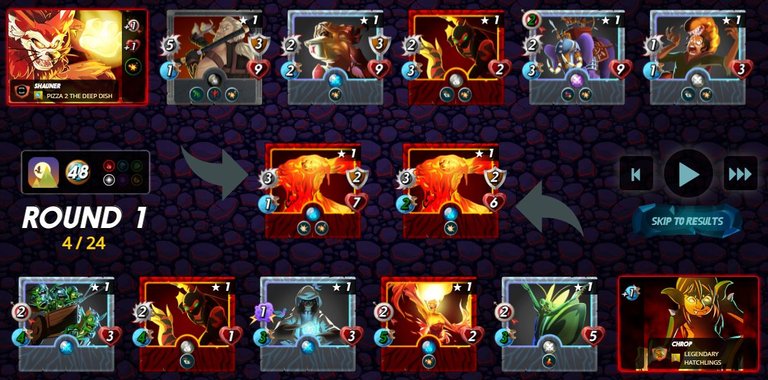 Watch this battle
.
---
Battle 6 - Win
Broken Arrows: Ranged attack monsters may not be used in battles.
My options here were water or earth splinters, so I went with Llama/Kron. My opponent had an anti-magic setup, but because I set two melee monsters ahead of Kron, they were able to take out the anti-magic defenses very effectively.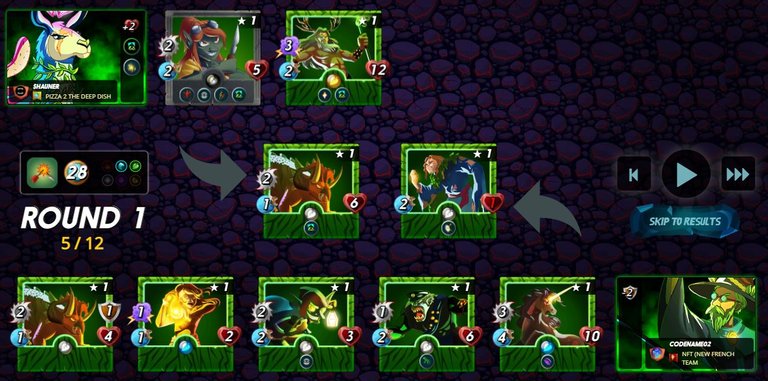 Watch this battle
.
---
Final Thoughts
I was quite happy with my performance in these battles. Looking back at the only loss I had, in battle 2, I think I could have better prepared for the ruleset of that one. I think the Enrage ability really suited the way my opponent setup their two first cards as super tanks with one gladiator card.
My biggest takeaway from this brawl is that the new gladiator cards are incredibly powerful. I wish there was a way to practice with them as I think these will be the key to success in these battles going forward. As more players open Gladius cases, I think the Llama/Kron combo could be neutralized with these cards.
---
1Up Project
If you haven't seen the news yet, check out the new 1UP project. This looks like a great new gaming project for Play2Earn blockchain games like Splinterlands! I seem to be getting around 100 OneUp tokens on each of these posts, so the earnings will add up over time!
---
---
@kennysgaminglife has spearheaded the #BrawlReport project as a way to get PIZZA guild members more engaged in the @Splinterlands community. Here's what he had to say:
Starting with the brawl that just ended, I've invited/asked members of the #HivePizza guild to publish a #BrawlReport, breaking down their highs & lows, where they need help, questions they have, strategies they love, and so on. The idea is to help us all reflect a bit, learn a bit, share a bit, earn a bit, and connect a bit :-)
Any other guilds interested in publishing a #BrawlReport, either as individuals, or one for the whole guild, I'm happy to send some curation love your way!
My last Brawl Report: https://www.splintertalk.io/@shauner/15th-brawl-report-pizza-2
Season End Rewards Post: https://www.splintertalk.io/@shauner/splinterstats-season-61-report-card
Check out the other recent #BrawlReport posts from the #HIVEPIZZA family:
@kennysgaminglife - KGL's All-In-One #BrawlReport, PIZZA 1 Donation Drive, and More 🥈 Brawl Ending 10/20/2021
@cooperclub - BrawlReport Cooperclub 20-11-21 HivePizza BrawlReport
@failingforward - My Brawl Report No.10 - HivePizza BrawlReport 20/11/2021
---
---
---
---