PIZZA Guild Brawl Report #6 - The Riftwatchers Have Arrived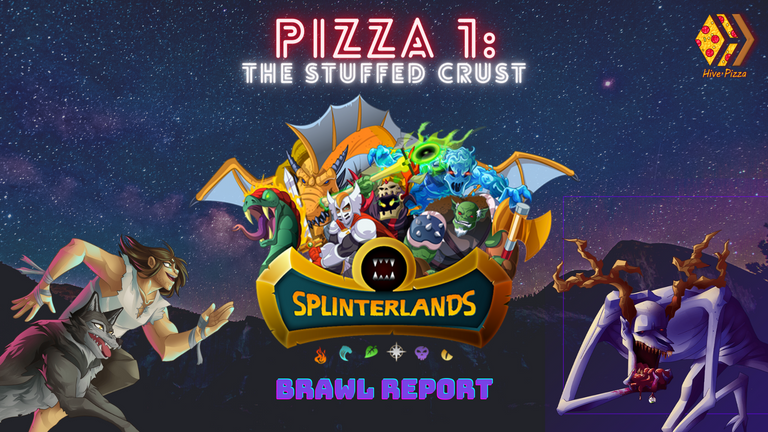 Back to back brawl reports? How proud of me are you? Go on, you can tell me.
In all seriousness though, I'm glad to have a little time to keep up with these reports, and I'm hoping I'll be able to keep the streak going beyond 2 in a row. As I've mentioned in the past, the goal of these reports is improvement. Even when you win out, there's room for improving, or even another way to look at the "problem" you have laid out before you. It was one of those things I learned back in my sportier youth, rewatch videos and look for places you can do better. So I hope those of you reading this will really take a look with me and we can discuss in the comments.
With that said, let's get to it.
This is the first brawl where Riftwatchers are specifically added to the Chaos Legion frays as well as the "Modern" Untamed/Dice/Chaos fray. In tier 2, I take on Fray 9, which up until this point was a Chaos Legion only fray. Will the Riftwatchers make a difference? Let's find out

Battle #1 - Win
Ruleset - Opponent Fled

I kept a close eye on this one since it was the only fight I had left for a while, so I can say for certain that they never entered a brawl. And if you look closer, it appears as though they were given the boot from their guild. Ooof, not a good day for this guy.

Battle #2 - Win
Ruleset - Spreading Fury / Healed Out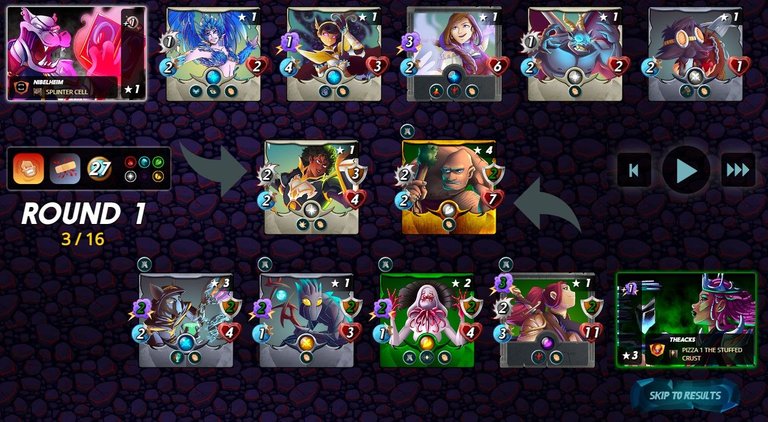 I chalk this one up completely to out leveling my opponent. Though, I'm not sure if they would've had a chance either way. But my leveled cards just over powered their level 1 cards. This was over in 3 rounds.

Battle #3 - Loss
Ruleset - Fog of War / Healed Out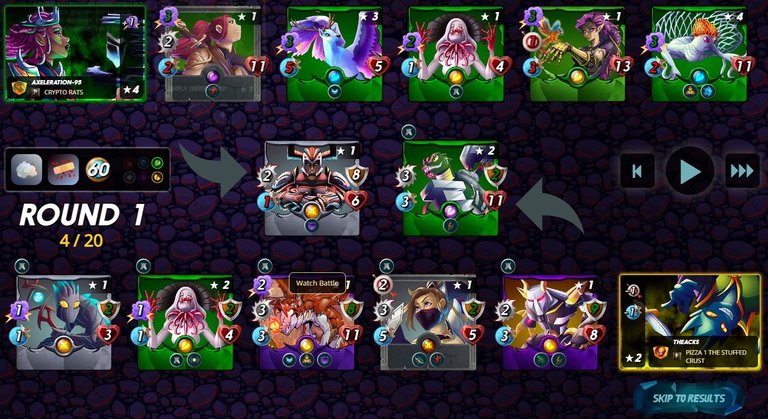 My poor poor Quora was banned in this one and Earth or Dragon were my only options. I tried to counter with multiple attacking monsters, but I just couldn't keep up with theirs. This was over in 4 rounds.

Battle #4 - Win
Ruleset - Counter Spell / Reverse Speed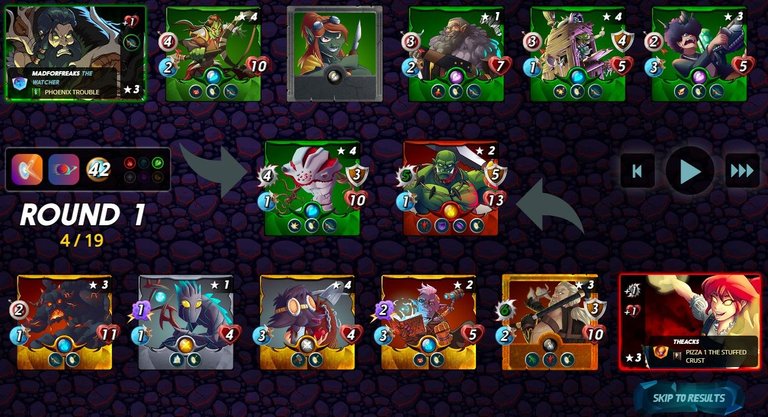 I was living very dangerously playing 2 magic users in a Counter Spell ruleset. I was hoping Technowizologist would have gotten at least one Stun in, while Spirit Hoarder did keep the back line alive longer to do more damage. Ultimately it was Chimney Wallstop that stole the show, chopping his way threw the enemy. This one took 7 Rounds to complete.

Battle #5 - Win
Ruleset - Odd Ones Out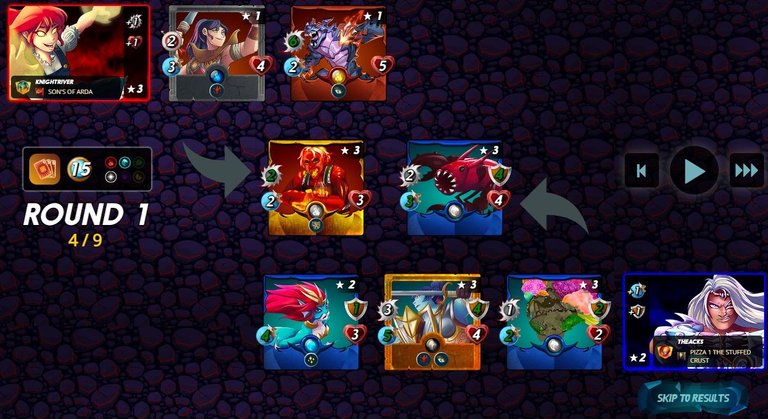 I'll admit, when the lineups were revealed, I was a little nervous about this one. I should have known better. Isgald Vorst just mows through my opponent like a hot knife threw butter. Kelya's +1 shield keeping his monsters from killing me right away, while his speed made it so I drew first blood. This was done in 3 Rounds, Isgald taking them out 1, 2 ,3.

Battle #6 - Win
Ruleset - Equal Opportunity / Close Range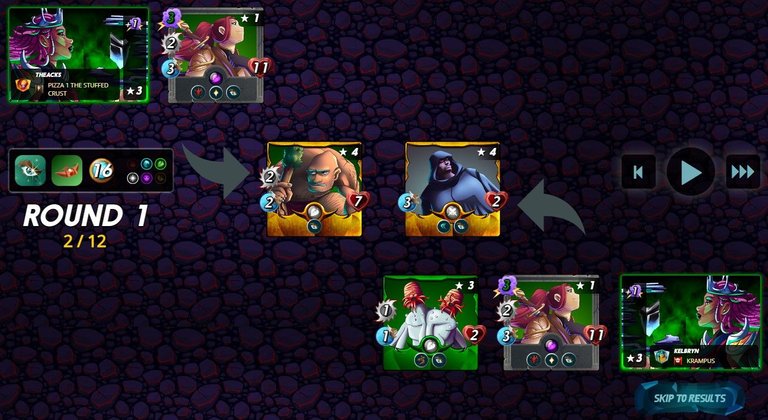 Obsidian/Quora vs. Obsidian/Quora. The difference here is the longevity of the supporting cast. My Hill Giant withstands their Quora's first assault. Their Mycelic Morphoid falls first quickly followed by their Chaos Agent which only serves to boost my Quora +2 to Magic, Melee, and Speed. Their Quora is quickly at a disadvantage now and there's nothing she can do about it. It's all over in 2 rounds.

Battle #7 - Win
Ruleset - Melee Mayhem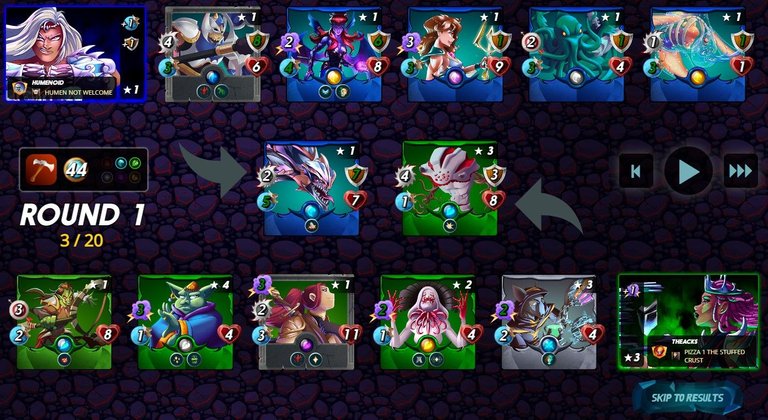 This is the 2nd week in a row I've gone up against Humenoid, and although their guild of bots ultimately won the brawl, I was at least able to take this win for the 2nd time in a row. Quora takes the MVP spot here with Melee Mayhem allowing her to get both attacks off, all while sitting towards the back. Meanwhile Uloth Dhampir got off a couple of timely stuns to seal the deal. There just wasn't much they could do to counter here. This was done in 4 Rounds.

So after all that I end the day a fantastic 6-1 and my fellow Pizza 1 Guild finished 2nd overall. I still feel we have an excellent chance to start winning these brawls, we just need a couple more spots filled.
If you or someone you know is looking to join us in the Pizza Guilds, we are looking for active members. Come check us out on discord (link below) and we'd be happy to talk about adding you to one of our 6 guilds.
In the meantime check out some other Pizza guild Brawl Reports:
PIZZA 1 - The Stuffed Crust
@kqaosphreak - Social Media Challenge, Brawl Report #56, Dragon up some Pizza!
@edskymiguel - Pizza Guild Brawl Report
PIZZA 2 - The Deep Dish
@shauner - Shauner's 44th Splinterlands Brawl Report - PIZZA 2 The Deep Dish Guild
@relf87 - Guild Brawls With Pizza 2 - Brawls Are Getting Competitive!
@blitzzzz - PIZZA Brawl Report : My 59th Brawl Report with PIZZA 2 The Deep Dish Guild
@vaynard86 - Social Media Challenge: Splinterlands Weekly (Nov 18 - Nov 24) + Brawl Report
PIZZA 420 - The Calzones
@candnpg - Splinterlands — Social Media Challenge and Brawl Report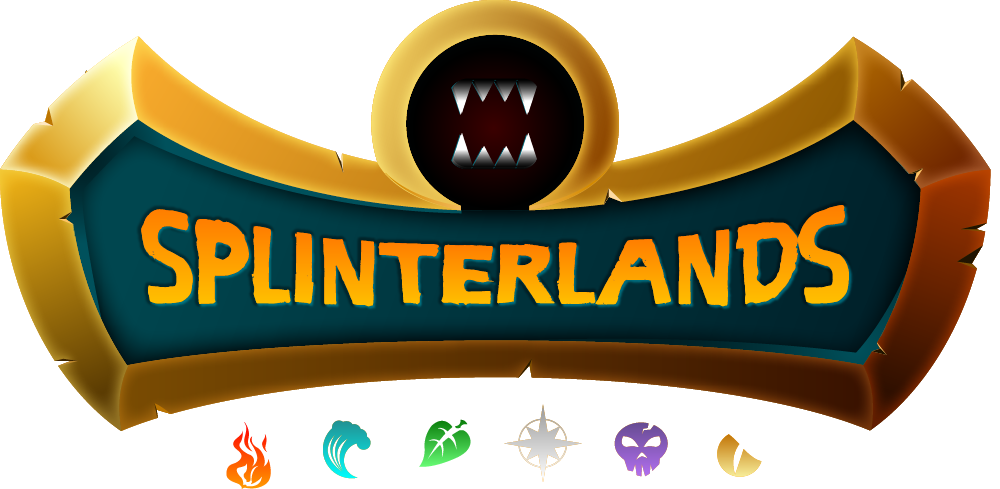 New to Splinterlands? Use my Referral Link here. After you purchase as Spellbook, I will send you 500 dec and delegate some cards to help you get started.
Splinterlands is a collectible card game using blockchain technology where your Summoners and Monsters (Splinters) participate in 1v1 battles.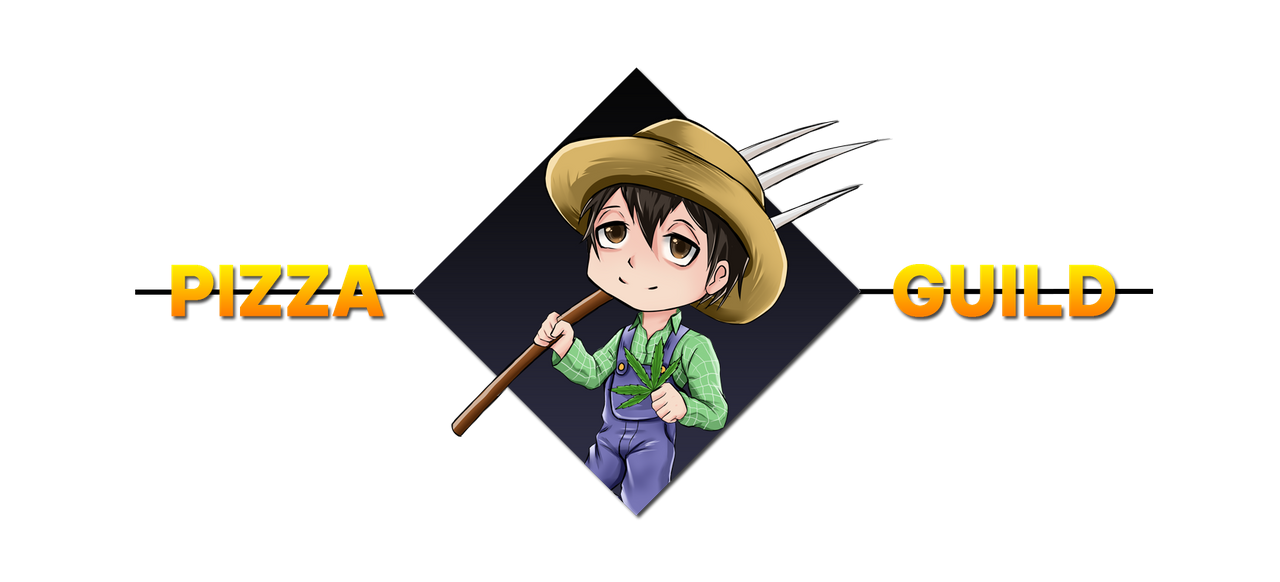 Join us on the
HIVE.PIZZA Discord
. You'll find a diverse community of gamers, musicians, artists, and crypto enthusiasts. There's weekly giveaways, competitions, trivia nights, and Scholarship Programs.
Posted using Splintertalk
Posted using Splintertalk
---
---