3rd Winner Announcement + 1 Extra Epic Card Added (My first giveaway 25 CARDS + 1 CL PACK)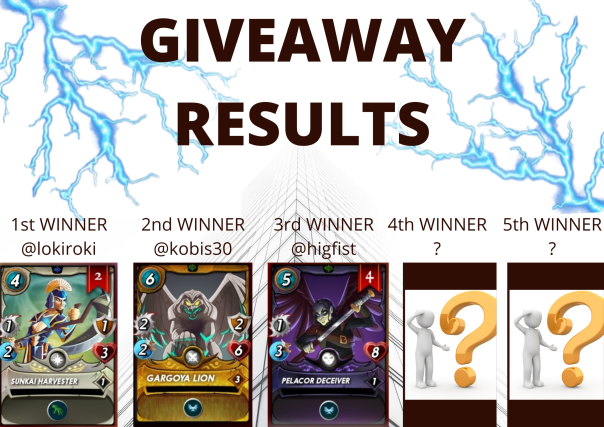 ---
I'm so happy hosting my first giveaway because there are so many peoples interested to join and I do appologize from the bottom of my heart because I only can pick 5 winner and the third one is through this post. Because I'm still a very beginer player in splinterlands and don't have many assets, hope you guys understand.
Without wasting anymore time let me show you the third winner of my first giveaway is @highfist and the prize is 1x PELACOR DECEIVER. Kindly reach me out to claim your prize and to make sure I send the prize to human not a bot or something like that.
---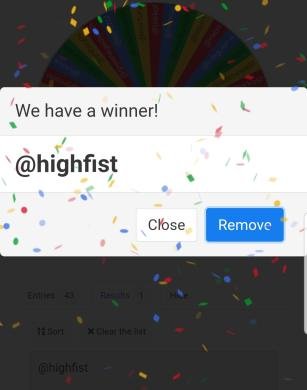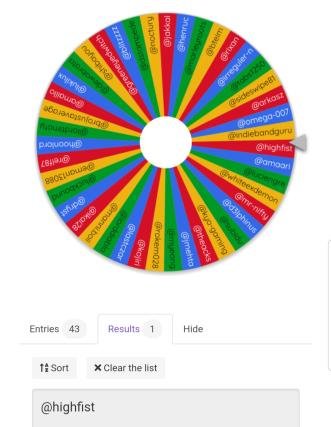 ---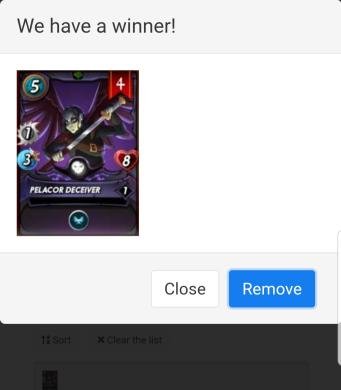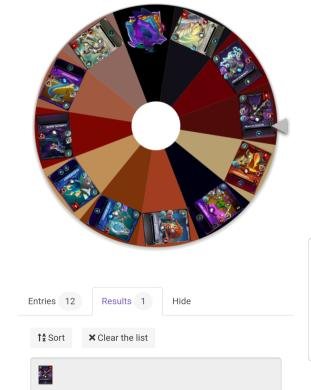 ---
BIG CONGRATULATIONS to the winners !
For the rest of participants, you guys still have chances to be a winner and even win a better prizes, because I'ii pick total of 5 winner just like I mention earlier.
The following are list of the remaining prizes + I added one extra card :



CHAOS LEGION PACKS (1x)
DJIIN CHWALA (1x)
DJIIN RENOVA
TWILIGHT BASILISK (1X)
VENARI WAVESMITH (1x)
VENARI BONESMITH (1X)
SUNKAI HARVESTER (1X)
PELACOR BANDIT (4X)
PELACOR CONJURER (4X)
PELACOR DECEIVER (4X)
VENARI HEATSMITH (4X)
CARION SHADE (1X)
SUPPLY RUNNER (1X)


---
Kindly read and understand the rules to avoid misunderstanding in the future
To participate this giveaway you just need to comment below and include your splinterland in game name ( Upvote or follow isn't necessary but I really appreciate it )

There are total 26 prizes and there will be total 5 winners. Every winner have a chance to win 1 of 25 cards or 1 cl packs

I will choose one lucky winner including the prizes using lucky spin every 3 days or every week (depend on my free time ), so there are 5 post will come the next few weeks including annoucement of each winner🎁
For the previous participants who still interested to join, kindly comment your IGN in this post as well.
░T░H░A░N░K░ ░Y░O░U░ ░F░O░R░ ░Y░O░U░R░ ░T░I░M░E░ ░&░ ░G░O░O░D░ ░L░U░C░K░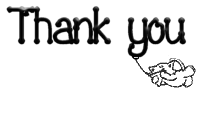 @relf87 @greeneyedwitch @noctury @zero-exp @henruc @brojustaverage @dishonesty @sideswipe81 @arkasz @lordito @psfran @umaboy @kunkita @eman13088 @alinalazareva @torlof-hun @tigretimo @incze @highfist @stekene @davethegreat @cs50x @subaxis @epthal @napakacuteko @hellnoboy @imsadik @divinecore @littlegroot @amaillo-m @lithion @rixan @ray5fan @leenath @ninphadora @squishna @dubble.eth @kojiri @marleyroots @liquid-miracle @tourie @elminster @demonicblow @lorddiablo @lokiroki @theacks @everettboy @mirkatgirl @squintsx @fayebian @theacks @marleyroots @rixan @amaari @zero-exp @umaboy @squishna @tedus @stekene
@myeong @sideswipe81 @bonobogologolo @ivanbjorn @brojustaverage @amaillo-m @tabs1250 @arkasz @hellnoboy @kobis30 @eman13088 @henruc @luckbound @noctury @highfist @oniichaa @tnaflix @madarchod @arviez @grijanklys @fjuse @hatke @blitzzzz @zubairramadan
---
---