Earnings Balance - 2 months playing

Hello friends! 👻👻👻
I'm back again to share my balance since I've finished my second month of playing (as I have told you in all my posts I wish I had come earlier, but in life, one has to adapt to every circumstance). And here I am, to share with you my balance 🤑🤑🤑: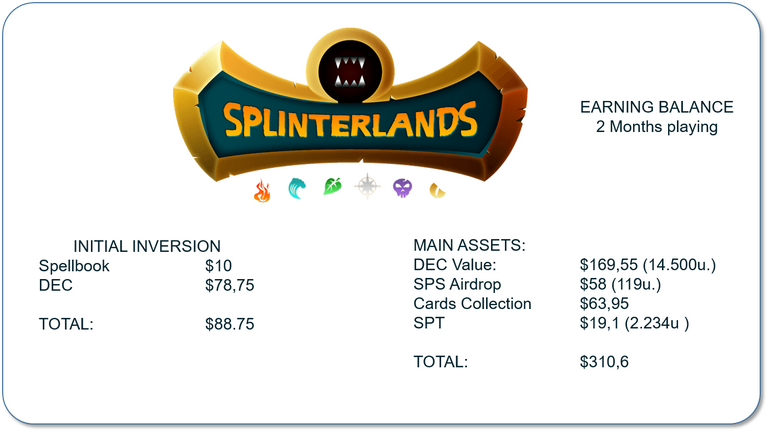 DEC Value
I arrived in #Spliterlands, September 1st. After a week of playing, I decided to buy 14.500 DEC worth 78,75$ After these two months, this 14.500 DEC are worth almost 170$ with a 215% profit. I bought DEC only because I believe in the project and wanted to increase my SPS Airdrop generation.
SPS Airdrop
Splinterlands rewards players with its governance token every day with a daily airdrop. There is 1,095,890 tokens/day shared in proportion with all the assets owned. At the time of writing the post, I generate around 2 SPS a day and has turned to 119 units worth 58$. You can check its white paper here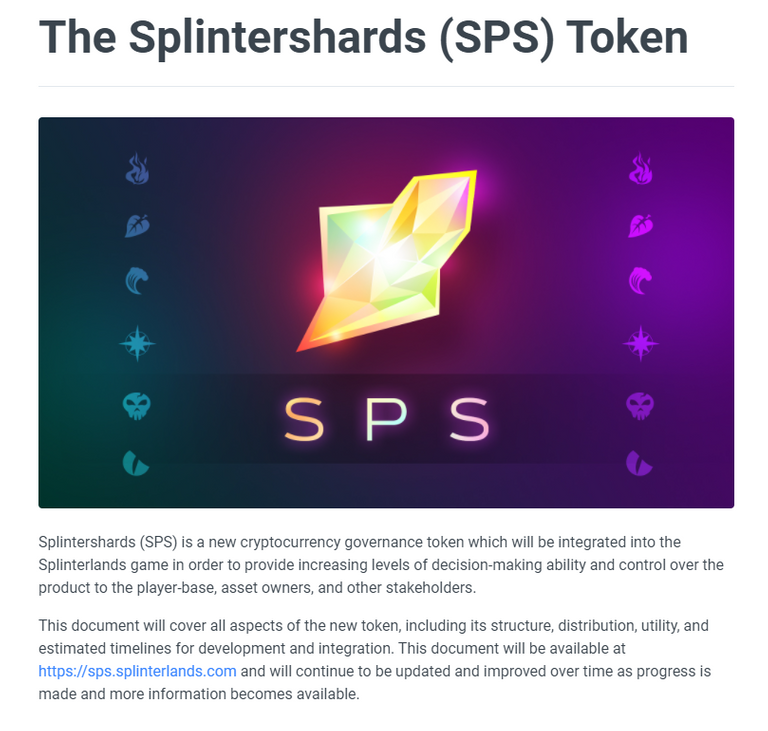 Cards Collection
I usually spend 50-70 DEC daily to get the rest of the power (14k) that I need to play in Silver 3. The reason is to get DEC in chest rewards and double de daily chests. Every daily quest that you finish, can generate an NFT (50% chance in Silver 3). All these days have ended in a 53 card collection worth 64$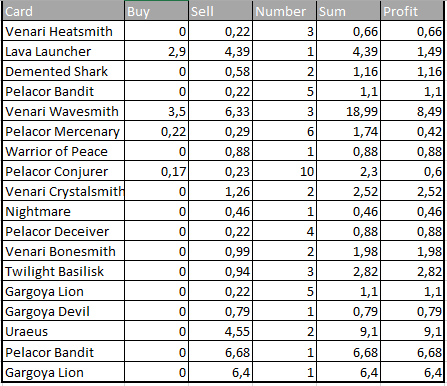 In the last few days, I have not been very lucky, getting potions and low DEC chests as a reward. I hope my luck gets better!
Splintertalk Tokens
And finally in my poker of assets, here's the one that I love more. Although the game is very competitive, there's always a community ready to help. And even the game rewards players that decide to create content in the Splintertalk community. Since I decided to write and generate content in my blog, I have earned 2300 SPT Tokens that allow me to increase my airdrop rate in SPS.
SPS Airdrop projection
All my assets generate me almost 2.1 SPS tokens daily. And I will get 540 SPS by the end of the Airdrop process.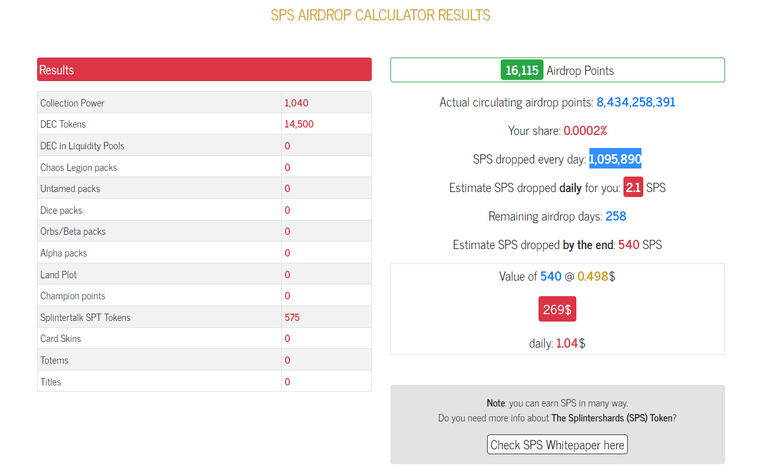 You can access the airdrop calculator here
Final conclusions
As you can see, there are multiple ways to generate assets in Splinterlands. My 88,75 $ have turned to 264 $ in different assets. I encourage you to play Splinterlands! If you have not played yet I leave you my referral here
I will keep adding more examples of how humble budgets can improve day by day. We see you in Arena! Greetings from Barcelona and take care!

If you are reading my posts for the first time I leave some others that might you interest, I am writing my experience as a new player of Splinterlands (1 Sept 2021) trying to manage my budget wisely:
Best Youtuber for humble budgets - must follow him!
Venari MVP
Budget optimization via Peakmonsters
Fundings optimization Chapter one
Guía Splinterlands Spanish
Splinterlands Guide
Battle Conditions
Silver 3 Strike
---
---