20 CL Packs Opening + Giveaway #41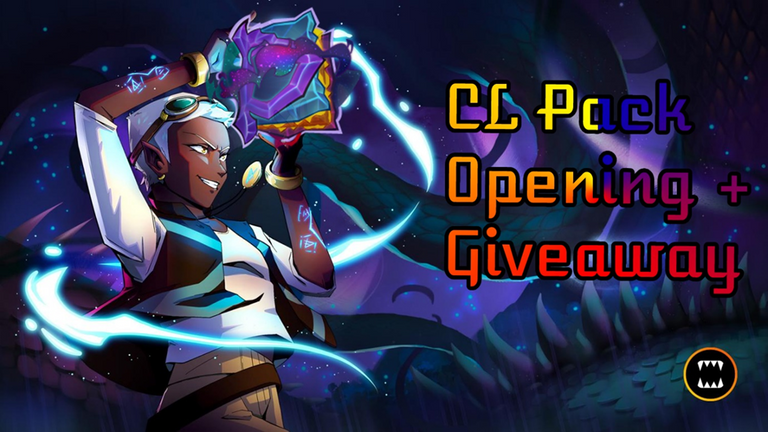 Hey everyone! Looks like the buzz has started early in SPL with the new CL Legendary Summoner Immortalis. It was airdropped yesterday and I only managed to get my minimum airdrop, no extras or GF sadly. Don't have much luck with the CL airdrops thus far. Next big thing is the DEC-B proposal dropping and the vote looks quite close. I like that DEC-B is soulbound, which means the whales at least look committed to the game for the longer term.
I have admit, at first glance and after flipping maybe 20 cards, I was pretty disappointed with the pack opening. I only had 1 Legendary still unflipped before I realized I missed the top 3 rolls of cards. Up to that point, I only had 5 Rare summoners and 2 Epics to show for it. But what a turn of events and a GF Thaddius Brood popped up, followed by a Grandmaster Rathe. Rathe was just a RF, but still very sweet to get! These 2 cards basically saved the whole pack opening…



Not a lot of variety of cards this time round, so I managed to get 2 cards duplicated 6 times! The Radiated Scorcher and Gargoya Scrapper. Shucks! I was sure someone would get it as I saw Radiated and both guessed Radiated Brute instead… OMG. No winners this time round, but now we have 2 cards in the pool.
Instructions
In the comments below, guess which card would have the most duplicates.
Include your Splinterlands username (If different to your name here).
If there are no correct guesses, the card will go into a pool and the Hive Random Winner Picker will decide who gets it once there are 5 cards in the pool.
Tags
@olaf.gui, @luizeba, @bitandi, @morzhan, @seeweed, @noctury, @dstampede, @blitzzzz, @sheikh27, @akiraymd, @queen-silvia, @thaddeusprime, @alexis666, @stamato, @darthsauron, @eijibr, @senyong, @gs1, @iamronny, @candnpg, @crazyphantombr, @rimurutempest, @jats-0, @hatdogsensei, @ieronimus, @pero82, @gagegida, @lumpiadobo, @jdike, @rtonline, @circlebubble, @dafusa, @arieruzzzz, @acidosis, @bandada, @syel25, @treefrognada, @jonimarqu, @stevienics, @stekene, @holdeck, @darwinjj, @pulubengdugs, @steemmonstah, @daethical, @kryptofire, @imfarhad, @jmehta, @arniboi, @monsterbuster, @iamhewho, @scfather, @ebastion, @powermeat, @dtam, @subidu, @pandachef, @sirsmokesalot96
---
---