SplinterTalk Curation Report for 2022-05-10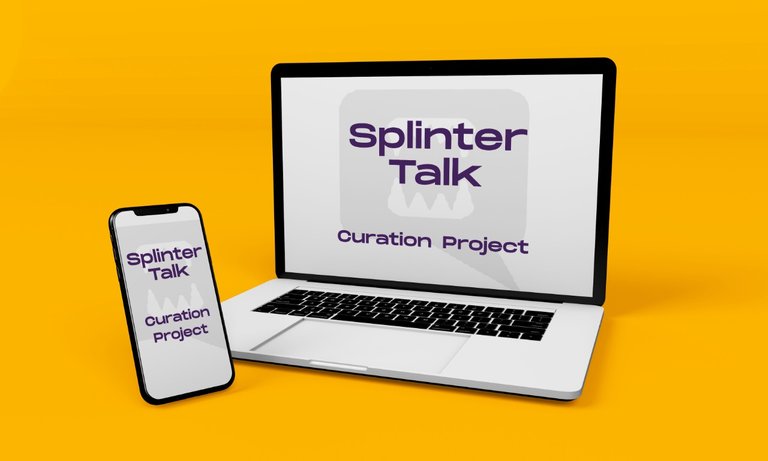 Hello and welcome to this edition of SplinterTalk curation report. This is a small effort to bring to you the best posts from the splinterlands gaming community and also simultaneously awarding the content creator with a 100% upvote. All upvotes are done manually.
Here is a list of all the posts which I have curated. I hope you will also find them helpful.
Author: @sabsel
Title: Sabsel participate Splinterlands Art Contest week 188 Splinterlands Art Contest Week 188Hi dear Hive Community, Splinterlands fans and art lovers. With this post I take part in the Splinterlands Art Contest again. This time my idea was to bring the Manto...
Author: @casimirio
Title: Latest Legendary Summoners Revealed! Hello Splinterlands Fam,It's Monday, the Town Hall day. And Nate was back. And he brought a lot of eye candies. But 3 of them were very important: the new LG Summoners. I tried to come up with some ab...
Author: @ducecrypto
Title: For Guild & Glory: May 1, 2022 Personal Brawl Report Welcome back to the first May edition of "For Guild & Glory," where I share the travails of brawling with my two accounts: @ducecrypto, who battles with the Top3-ranked guild @shield-of-glory in Tier ...
Author: @gabrielrr17
Title: Draconian legends clash - Weekly Challenge Greetings! Here I bring another participation for the weekly battles challenge, today's combo had a very interesting result.Pngs' From SplinterlandsEn la vanguardia chocan dos tanques bastante fuertes...
Author: @ross92
Title: 🐉 💫 My weekly challenge post: SHARE YOUR BATTLE / Battle with NAGA ASSASSIN💫 🐉 [ENG-ESP] This week the challenge is from the DRAGON element and I can choose any monster from it, so this time I decided to talk about NAGA ASSASSIN. This is a rare type card and its attack is at DISTANCE or RANGED....
Author: @spongebob27
Title: Watercolor Art // Week 188 // - Angel of Light Angel of Light - Water Color Inspired ArtWhat's up Splinterlands Community! Is everyone craving for a legendary card? How about a fan art that is based on watercolor techniques? I've decided to make a...
Author: @relf87
Title: Share Your Battle - You Definitely Need This Dragon Summoner! The theme for the current "Share Your Battle" challenge is Dragons, and the first card that I always think of is Brighton Bloom! Earthquake fights are not common, but when you encounter one of them, w...
Author: @felipejoys
Title: Bronze TOP BATTLES studies #1 Watching great playersIf you want to make the most out of your Splinterlands collection, you have to play it yourself and win! That's what's going to make the most bang for your buck. But if you want ...
Author: @kobold-djawa
Title: Wood Nymph // Splinterlands Art Contest Week 188! Hello dear Hiveians, after few days of effort finally I finished another drawing for our Splinterlands Community.Someone had asked me why I nearly always choose female as my painting theme whenever I ...
Author: @reseller
Title: Current Splinterlands Physical Promo Cards List (05/09/2022) For those keeping score at home. Here is the current list of physical Steem Monsters promo's produced so far.Don't stress yourself trying to collect all of these, that feat will be darn near impossibl...
 
 
---
---