Splinterlands Card Giveaway #12 and winners of Giveaway #11 and Paid Raffle #2

Hello All,
As the draw will be just after Christmas this time, I am giving away 5 cards 1 each from Fire, Water, Earth, Life and Death splinters
I may not be online much for next couple of weeks to confirm each payment, I am going to pause the paid raffle for a while (most probably restart it after new year vacations)
Since in giving spirits, all participants of the giveaway will get free Pizza slice :)
---
Giveaway #12
Five winners : 1x card (randomly selected for each winner) from each splinter.
Water : Pelacor Bandit
Fire : Venari Heatsmith
Death : Pelacor Deceiver
Earth : Pelacor Merchant
Life : Pelacor Conjurer

Giveaway Participation
Comment: You need to comment your Splinterlands username. No need to comment twice it is not going to get you extra entries and people who do this continuously will be removed from participation

Reblogs are not must for participation and for this giveaway will neither be counted as extra entries

Upvotes are appreciated but not must for participation and will neither be counted as extra entries

Participants will be automatically added to the ping list for next giveaway comment (see first comment below) if you do not want to be pinged please specify the same in your comment
Winner for giveaways will be picked up over the weekend and all entries before I close the giveaway will be valid.
Rules to claim prize (for winners of free giveaway)
To avoid sending the cards to Non-Human, Winners will need to acknowledge the winning within 48 hours of results by either commenting on winner announcement post or messaging me on Discord or twitter.
In case of non response from your side, it will be assumed you are not interested in receiving the prize
---
Winners
Paid Raffle #2
Level 2 RARE Dragon card Naga Assassin goes to @rondonshneezy , Congrats for winning the second Paid raffle in the row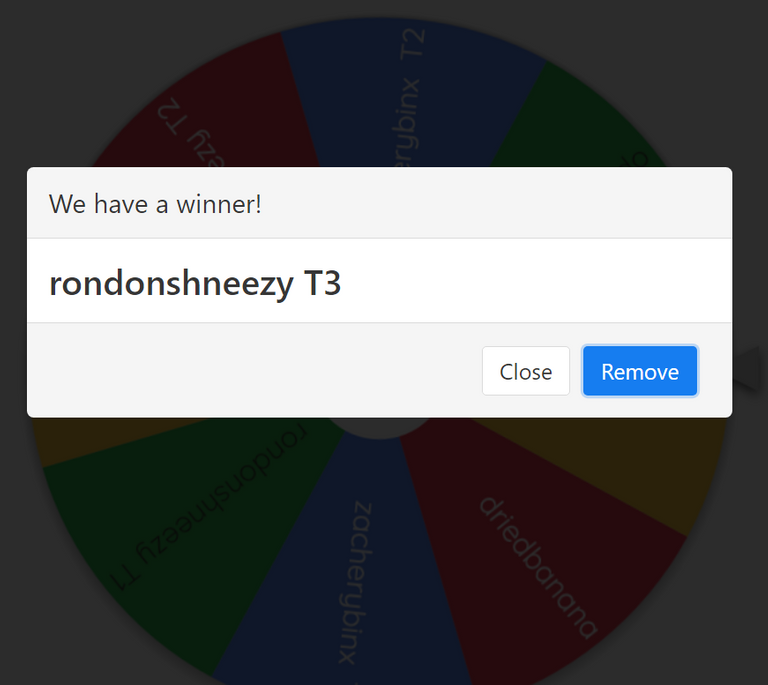 Wheel can be found here
Card has been sent.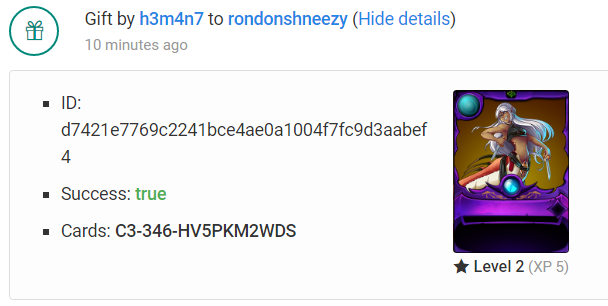 Giveaway #11
First prize : Gargoya Devil goes to @zacherybinx , Congrats!
Second prize : Pelacor Bandit goes to @theacks , Congrats!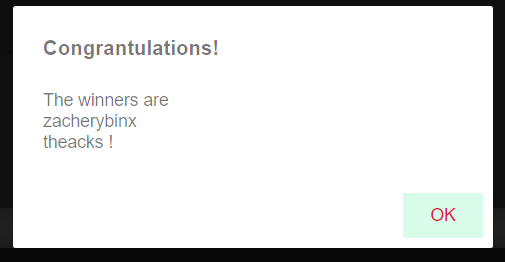 As mentioned in rules winners please acknowledge your winnings by posting a comment below or by contacting me on Discord or Twitter.
---
Promotion
In addition for the new players to Splinterlands if you sign up with my referral link and complete the spellbook purchase, I will send you 75 DEC in game which should help you get started by renting some cards and building up your teams
Follow me on Twitter
---
---
---